Dahua 4K 25X Zoom Starlight IR WizSense Auto-Tracking PTZ Video Surveillance Cameras
▶ 1/2.8″ 8Megapixel STARVIS™ CMOS
▶ Powerful 25x optical zoom
▶ Starlight technology
▶ IR distance up to 100m
▶ Perimeter protection
▶ Face detection
▶ IP66 Waterproof
Availability: 99 in stock
All these resources and support services are subject to updates, so check back regularly for the latest releases and information.
---
Firmware
Download it to update and enhance the ip camera's surveillance performance.
User Instruction
Detailed steps to ensure users install and configure the camera correctly.
Quick Start Guide
Provides simple steps to help users quickly install and configure the camera.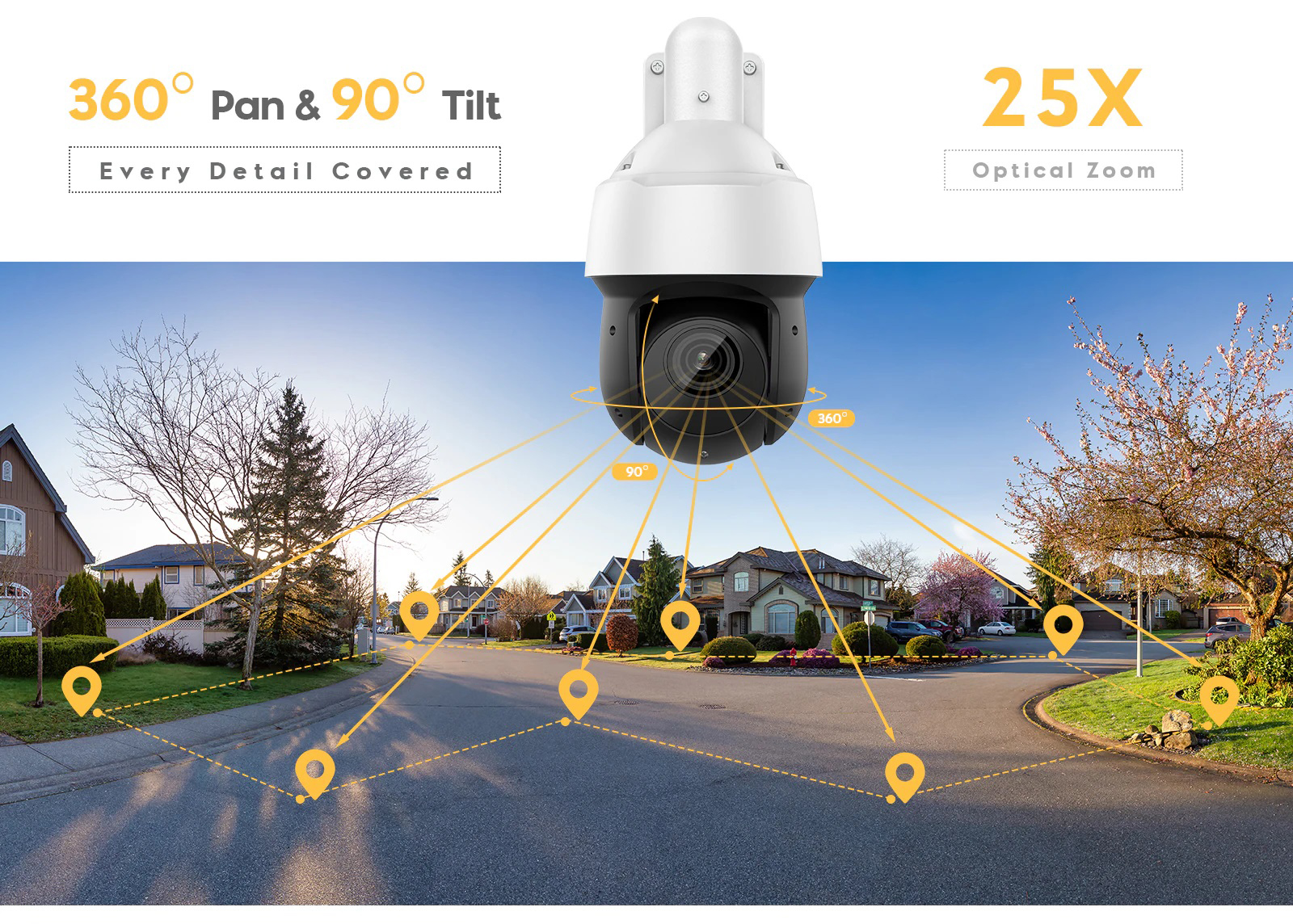 Incredible 1/2.8″  STARVIS™ CMOS Ultra 4K HD PTZ Camera
The Newest Sensor brings you the ultimate 4K experience and captures more details, especially in low light,With a high resolution of 8megapixels (3840 x 2160), this 8MP HD IP surveillance camera is able to capture videos in 3840p HD quality. It is a huge advancement compared to 720p HD or 1080p Full HD. you never miss a single detail of your loved ones. which enables you to see all objects very clearly.

Rich AI (Artificial Intelligence) VIDEO SYSTEM Function(IVS)
Support alarm triggering by target types (human and vehicle). Support filtering false alarms caused by animals, rustling leaves, bright lights, etc,Abandoned/ Missing can timely, quickly and accurately respond to monitoring events in specific area. It enhances monitoring efficiency. At the same time, the cameras can support face detection, and can quickly capture a face and upload the image to the server, ideal for business intelligence, and Facial Detection, for searching or identification of individuals.
It provides ultra-high-definition, smooth and stable video effects for users. The system realize storage, transmission, positioning, intercom and other functions, which assist user units in daily visual inspection, mobile law enforcement monitoring, emergency command and dispatch, and intelligent application of safe production and other business management.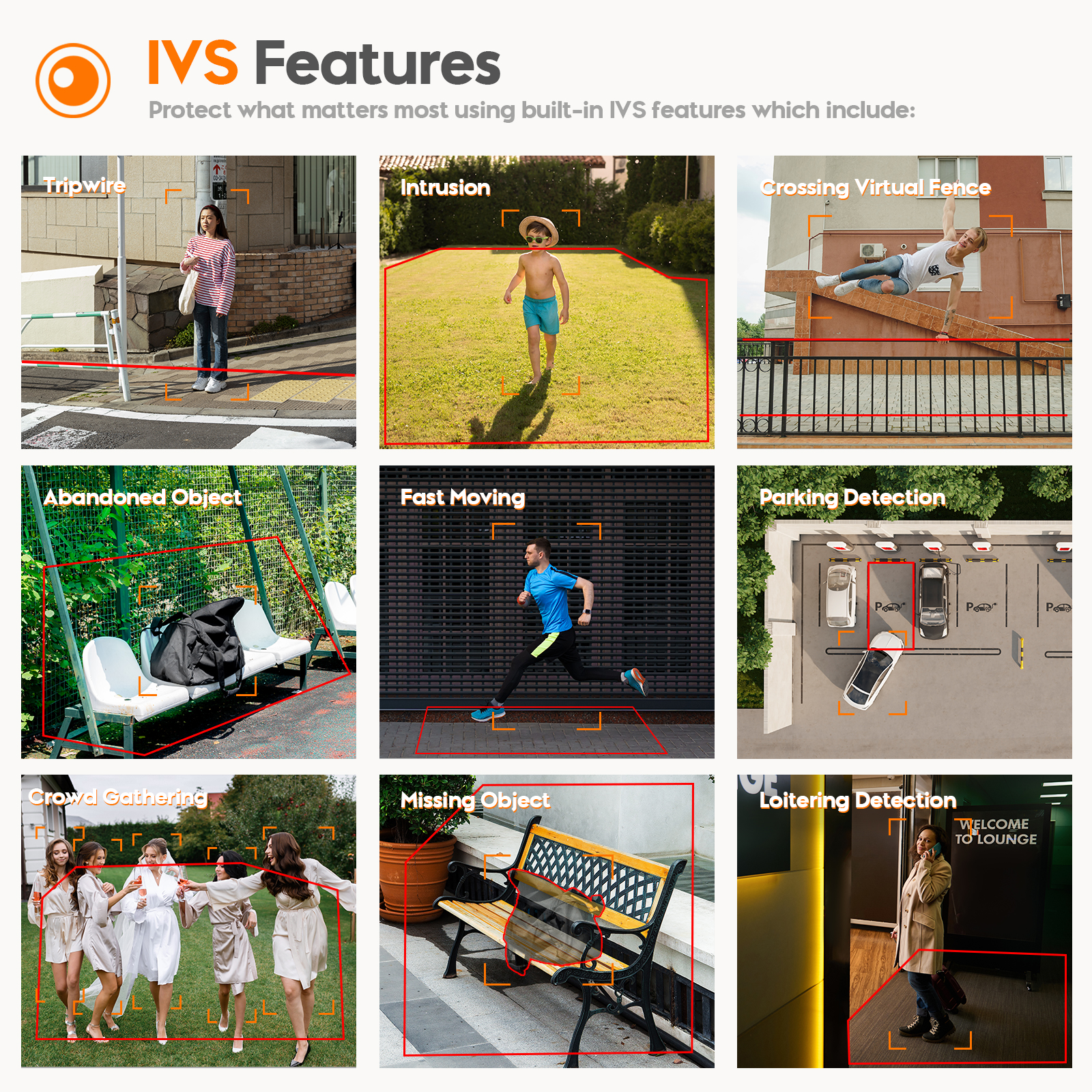 Powerful 360˚ endless Pan, 90˚ Tilt, 25X Optical Zoom
This camera is able to capture videos in 4K super HD quality, sharper & clearer pictures; and it is capable of rotating 360˚ horizontally 90˚vertically, covering wider areas only with one camera, and no blind spot left. 30x optical motorized zoom enables you to zoom in to see more details of far-away objects without impairing image quality or zoom out to get a wider and larger view.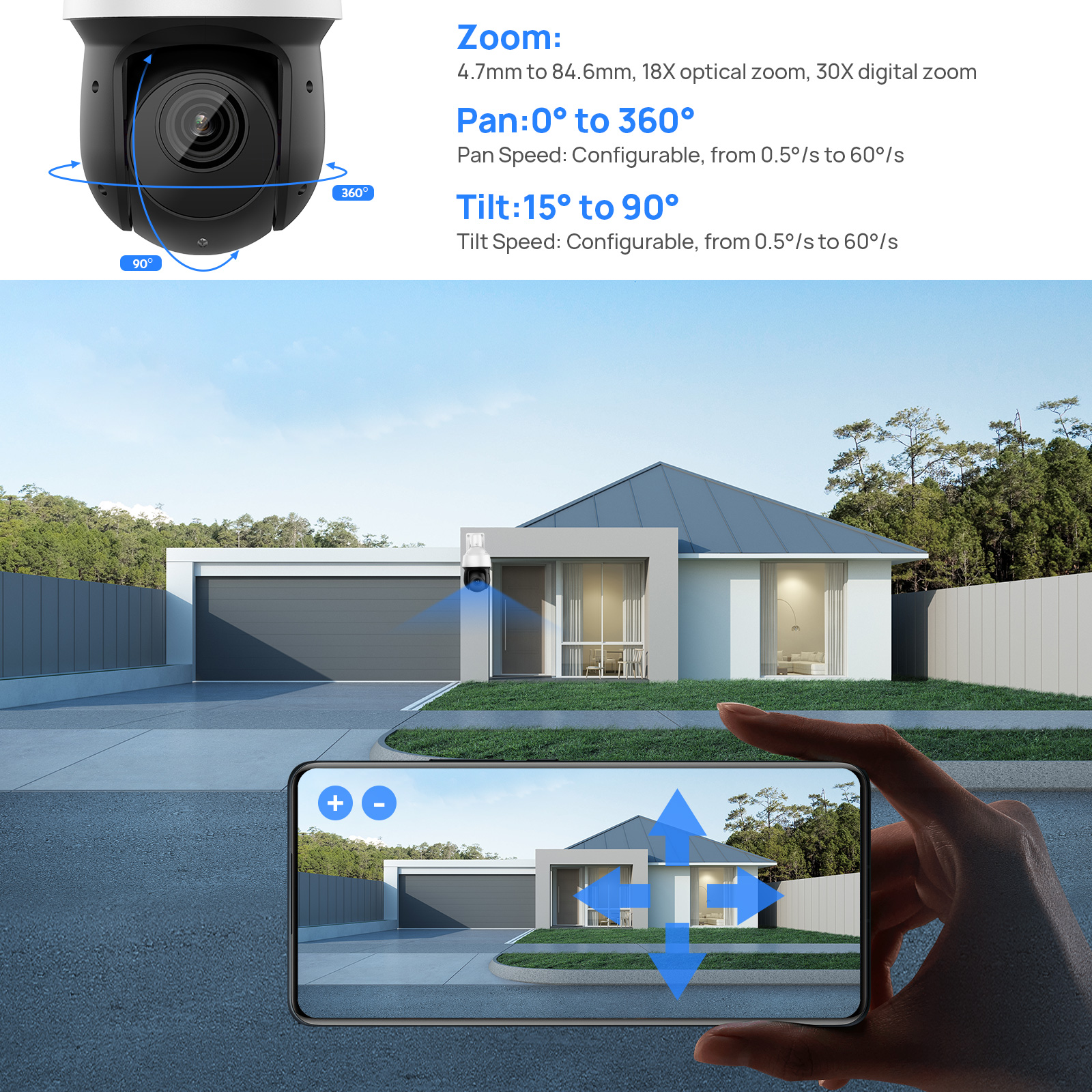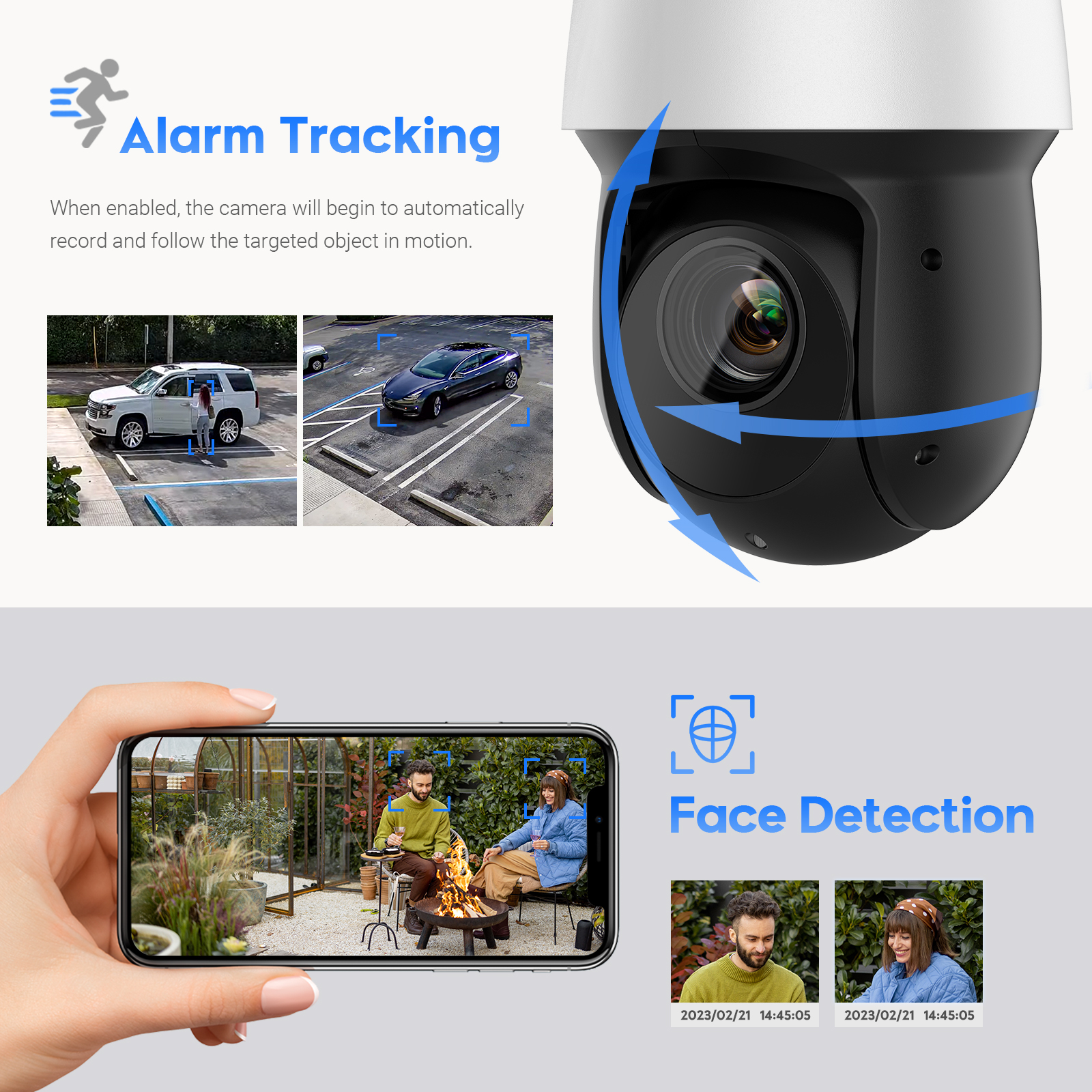 WizSense Implements Accurate Alarm and Efficient Search
WizSense extracts and classifies humans and vehicles from massive video data, making it easy for end users to trace and analyze information. The human and vehicle options for video playback speeds up the target search and saves retrieval time.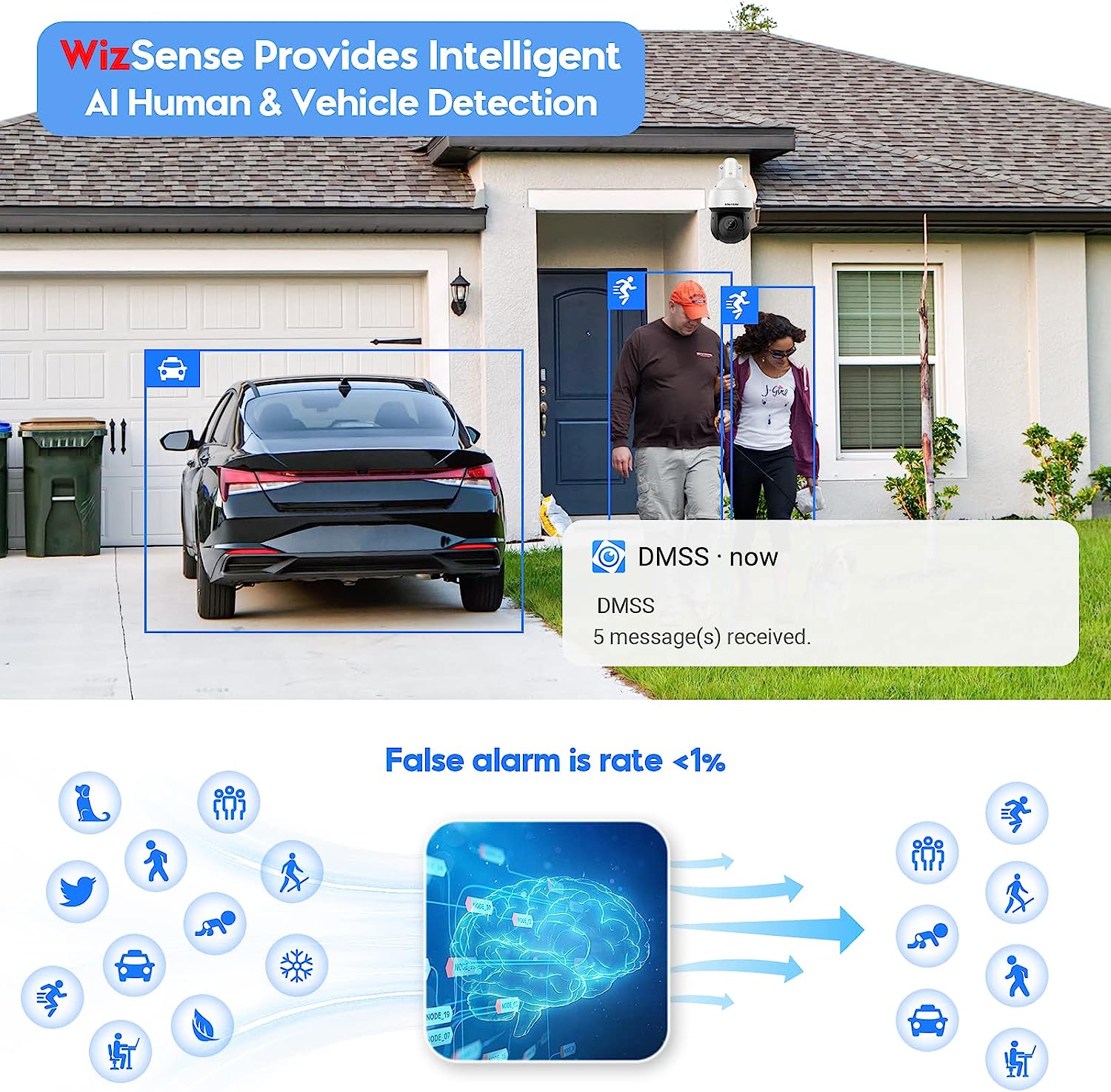 Camera Motion Detection – Get a visual alert.    
This feature provides a visual indicator on the monitoring screen when motion is detected within the camera's field of view, so that an operator is quickly alerted when activity is detected.

Starlight Technology
For challenging low-light conditions, Starlight Ultra-low Light Technology offers the best in light sensitivity, capturing color in vivid detail, even in lighting as low as 0.005 lux.

Face Detection
Supports 6 attributes and 8 expressions: Gender, age, glasses, mask, beard and expressions (anger, sadness, disgust, fear, surprise, calm, happiness, and confusion). It also supports face cutout settings: Face,and single inch photo. Three snapshot methods are also featured:Real-time snapshot, priority snapshot, and quality priority.

Support 256GB SD Card Slot 
The SD card will record when motion detection is triggered. The camera supports pre-record and post-record. When the SD card is full, it will automatically cover the old video.(Not Include SD Card)
BLC and HLC digitally adjust to compensate for uneven illumination
By enabling BLC, you are telling your camera to overexpose the brighter parts of the image in order to properly expose the darker parts.Highlight Compensation (HLC) is a setting that allows your camera to compensate for the brighter parts of an image, preserving detail in the brighter parts of the image that would otherwise be blown away.
You may find yourself with very bright lights in your camera's field of view, causing parts of the image to blow up. Think of the headlights of a car that shines on your camera. When the camera is correctly exposing your scene, bright headlights can cause the image to be overexposed, resulting in a loss of information.
To adjust the compensation of the VD-SD4825X camera, please log in to the web interface. From here, navigate to Settings > Image > Image > Exposure Settings.
Cutting-Edge H.265 Video Compression
An advanced compression codec like H.265 results in a lower bitrate and less need for storage.

Weatherproof camera built for any climate   
Use them as outdoor cameras or indoor cameras as they are built tough to withstand whatever the weather throws at them: rain, snow, dust and hot days. With IP66 weatherproof rating and cables threaded through the stand for extra protection ensure you can rely on their performance, day in, day out..