5MP ColorVu Fixed Turret Network Camera
▶  ColorVu technology provides 24/7 vivid colorful images with F1.0 advanced lenses 
and high performance sensors. F1.0 super-aperture collects more light to produce
▶  Brighter images. Advanced sensor technology can vastly improve the utilization of available light.
▶  High quality imaging with 5 MP resolution
▶  Excellent low-light performance
▶  Efficient H.265+ compression technology
▶  Water and dust resistant (IP67)
▶  24/7 colorful imaging
Availability: 99 in stock
All these resources and support services are subject to updates, so check back regularly for the latest releases and information.
---
Firmware
Download it to update and enhance the ip camera's surveillance performance.
User Instruction
Detailed steps to ensure users install and configure the camera correctly.
Quick Start Guide
Provides simple steps to help users quickly install and configure the camera.
Excellent 5MP HD Visual Experience
More details will be seen through rich images.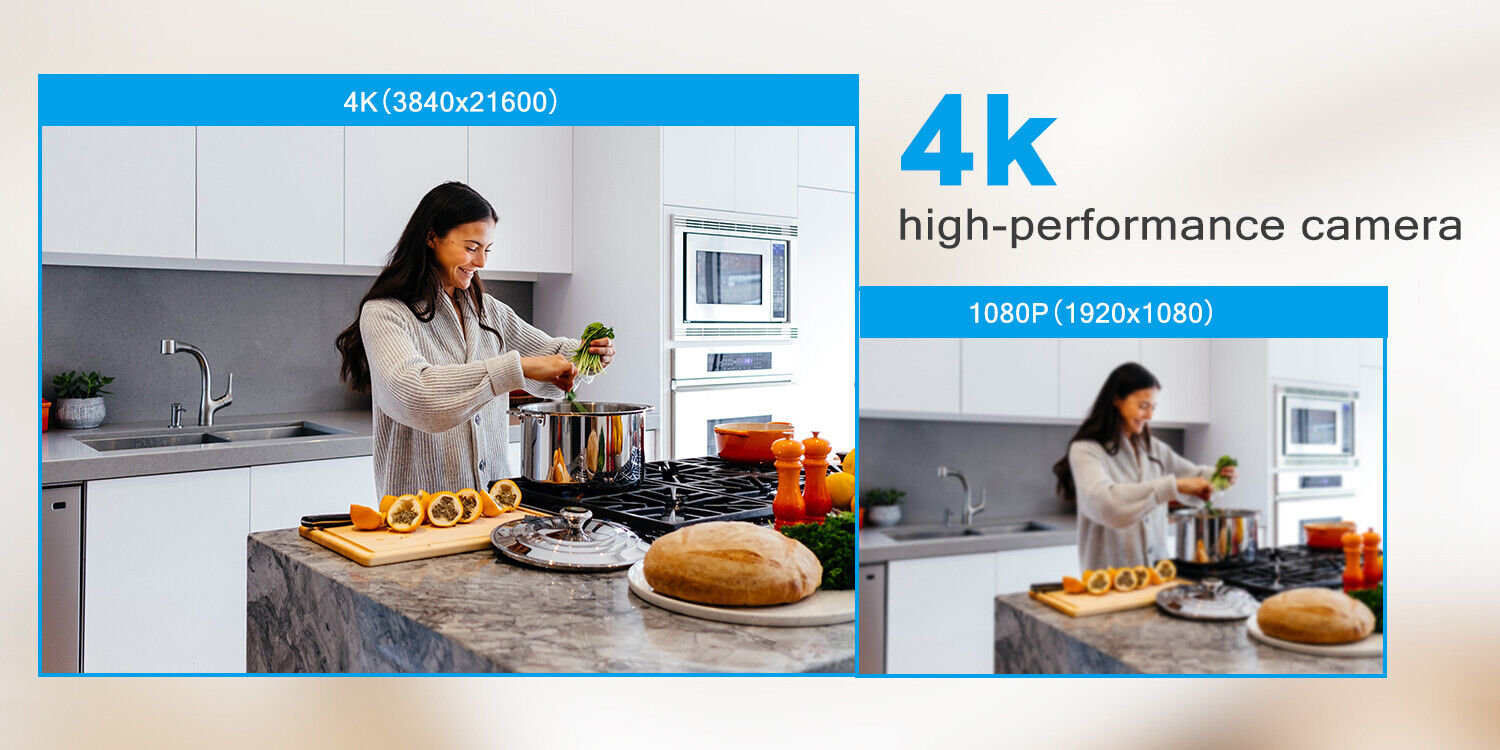 Advanced Motion Detection Recording And Email Alert
The motion detection recording function: when motion is detected the NVR will save the footage into hard disk without missing any important events. This motion-activated email alert function allows you to always stay connected to all the unexpected movements happened in your house. Smart notifications with email/ snapshot alerts will be pushed to your phone/email via iPhone/ Android ( VKLOOK) App…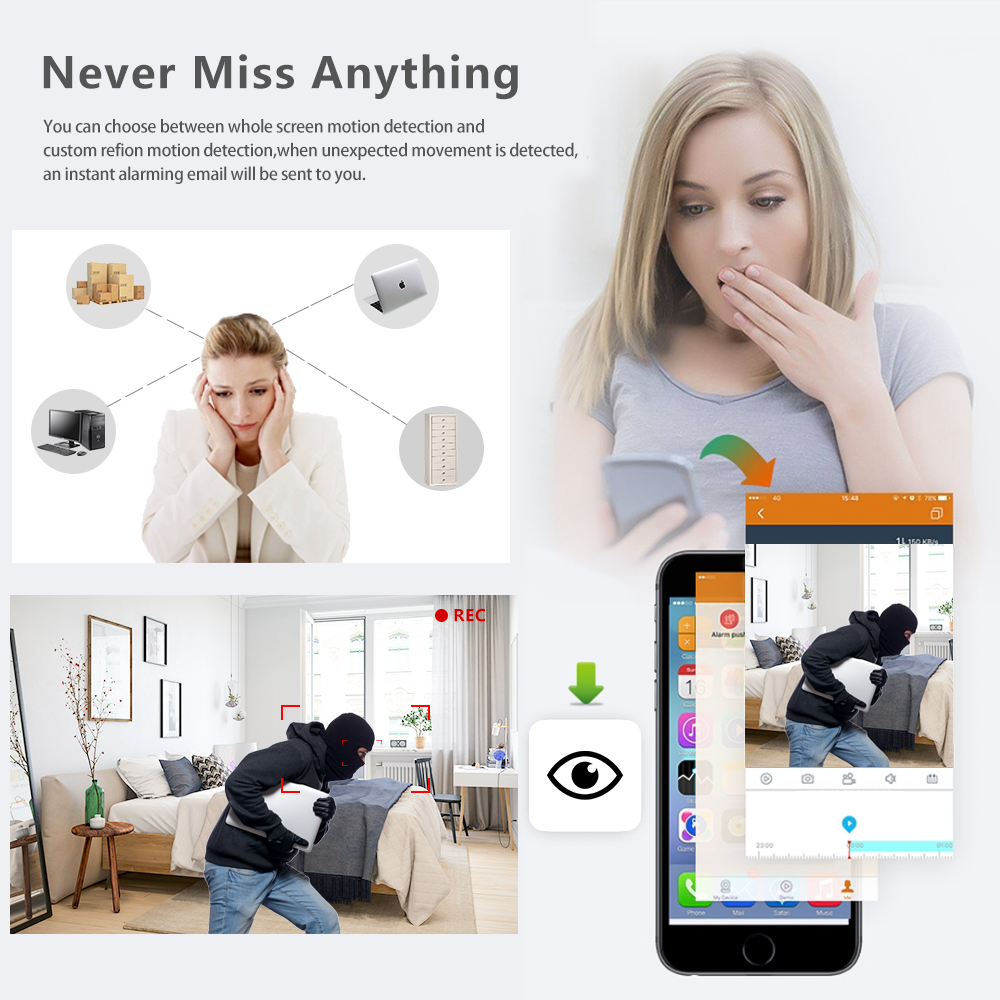 Advanced H.265+ Video Format
H.265 smart codec can save up to 80% on network bandwidth.
Save storage space and view fast stream with H.265+ coding and switch to H.265, H.264+ & H.264 coding based on the storage space & network condition,the hard disk can be stored for up to 75 days when 6T is installed.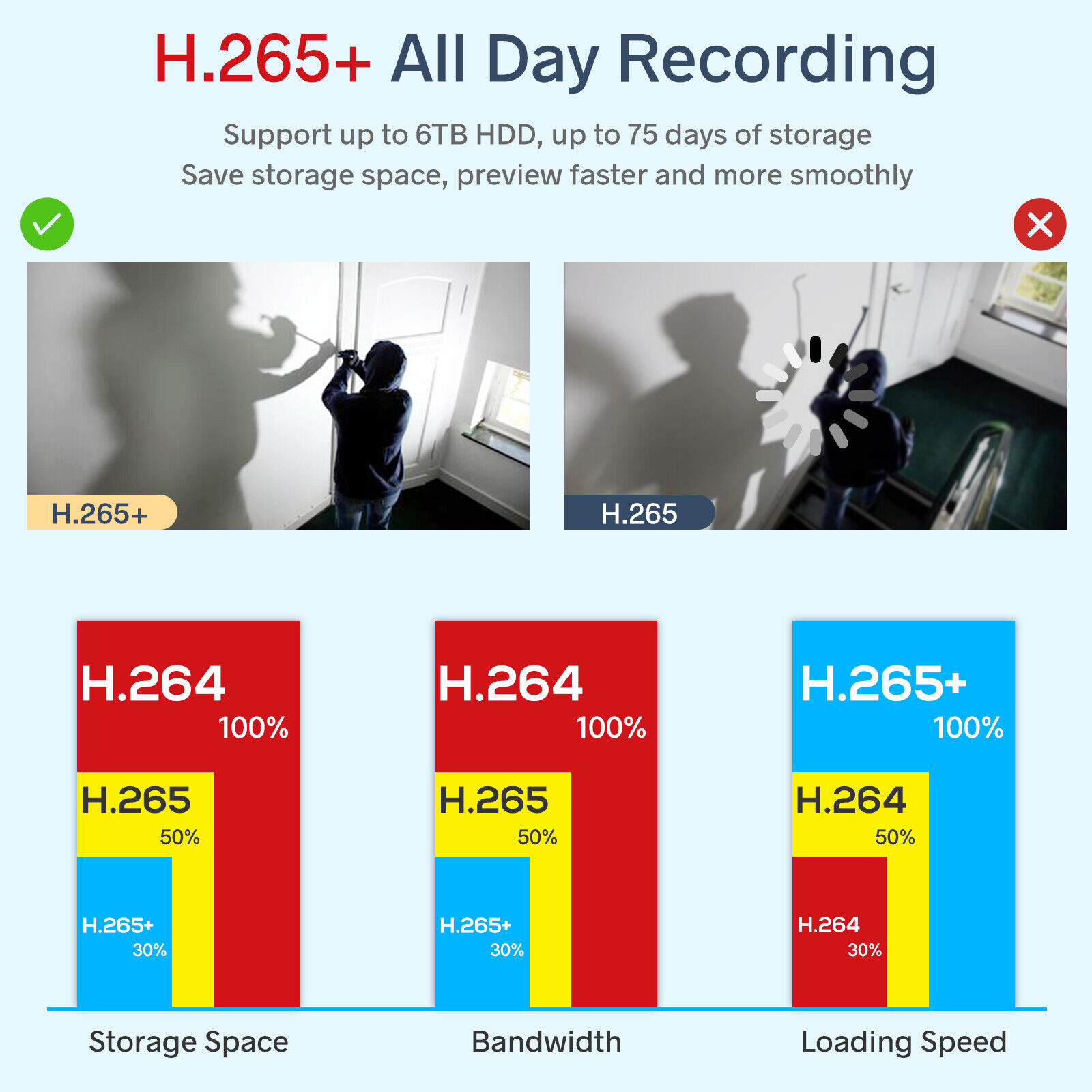 Applied to Multiple Occasions
8-Channel NVR Kit applied to Multiple Occasions Widely used for a variety of environments, like home, meeting room, warehouses,
Basement, parking lotlibrary,scenic park,amusement park,shop,mall,restaurant,movie theater,club,Health clinic,
health clinic,school,and so on. NVR camera system is very easy to use, it is a best choice for your life.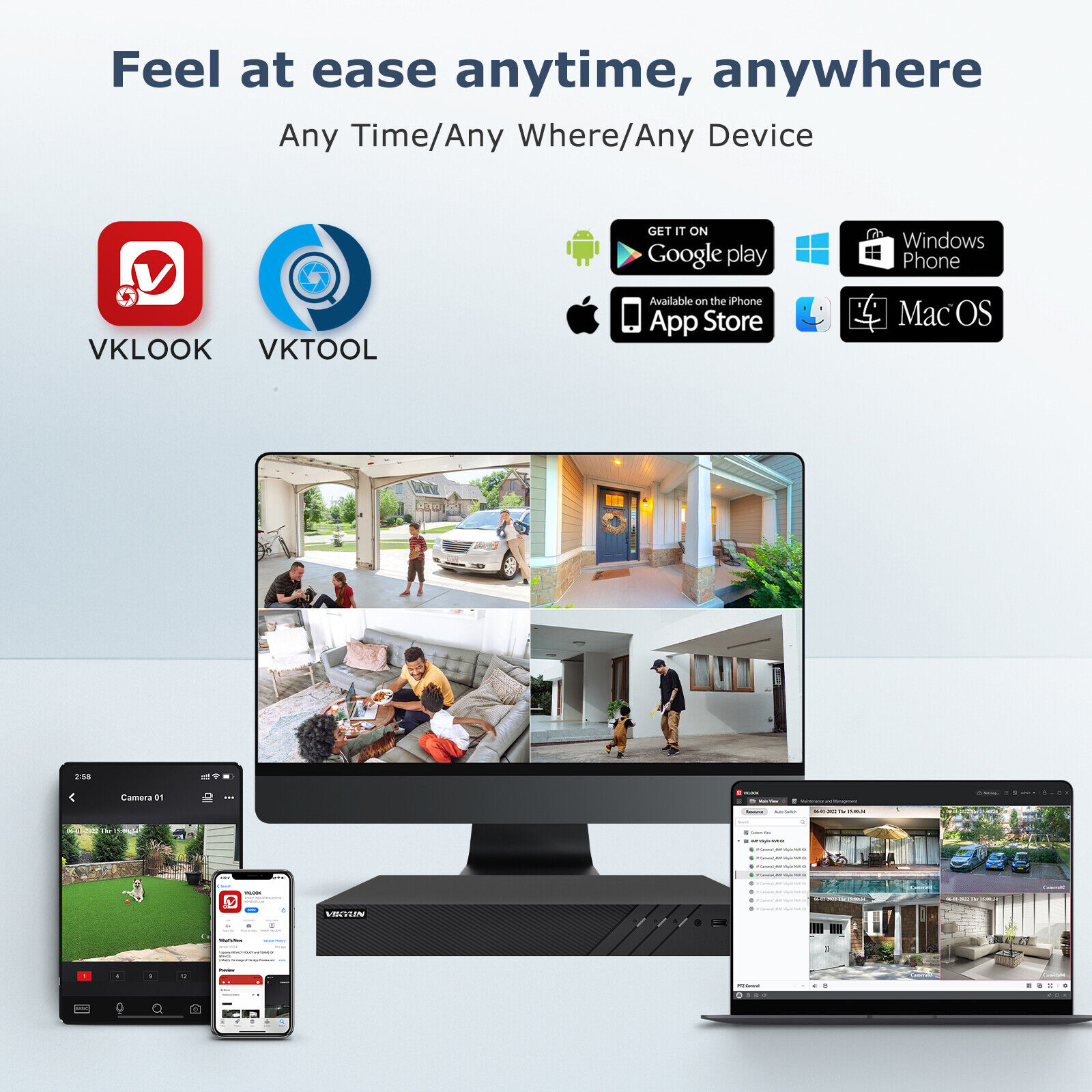 Plug&Play
(A real plug and play security! It features POE (Power over Ethernet),
with a single cable connecting each IP camera to the NVR for both power supply and video and single transmission. Easy wiring – the wiring process can't be simpler for DIY enthusiasts and beginners)