5MP 8CH PoE Security Camera System with Audio
▶  ColorVu technology provides 24/7 vivid colorful images with F1.0 advanced lenses 
▶  F1.0 super-aperture collects more light to produce brighter images. Advanced sensor technology can vastly improve the utilization of available light.
▶  High quality imaging with 5 MP resolution
▶  Excellent low-light performance
▶  Efficient H.265+ compression technology
▶  Water and dust resistant (IP67)
▶  24/7 colorful imaging
Availability: 99 in stock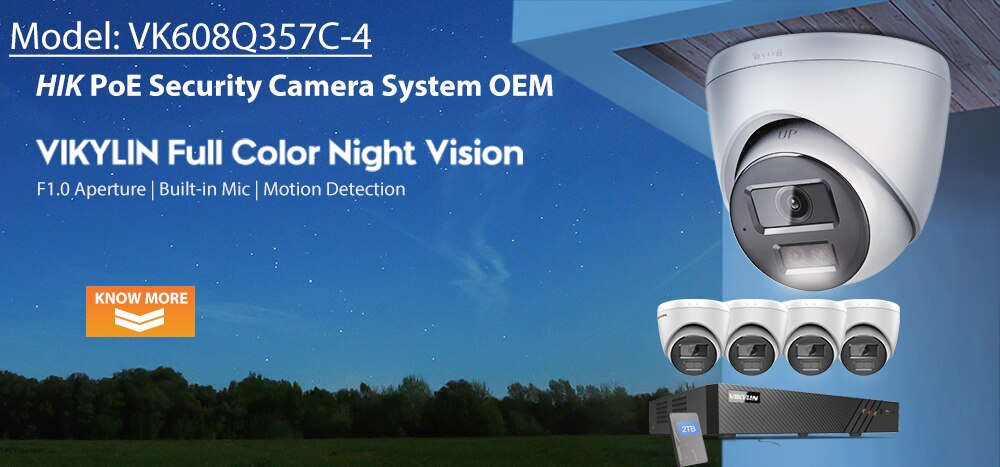 5MP Color Night
Only F1.0 super aperture can capture the acme color night vision in ultra dark conditions. With Hikvision ColorVu technology, the VK357C surveillance camera delivers 5 megapixel ultra-high definition color images even under 0.001 lux illumination or even in complete darkness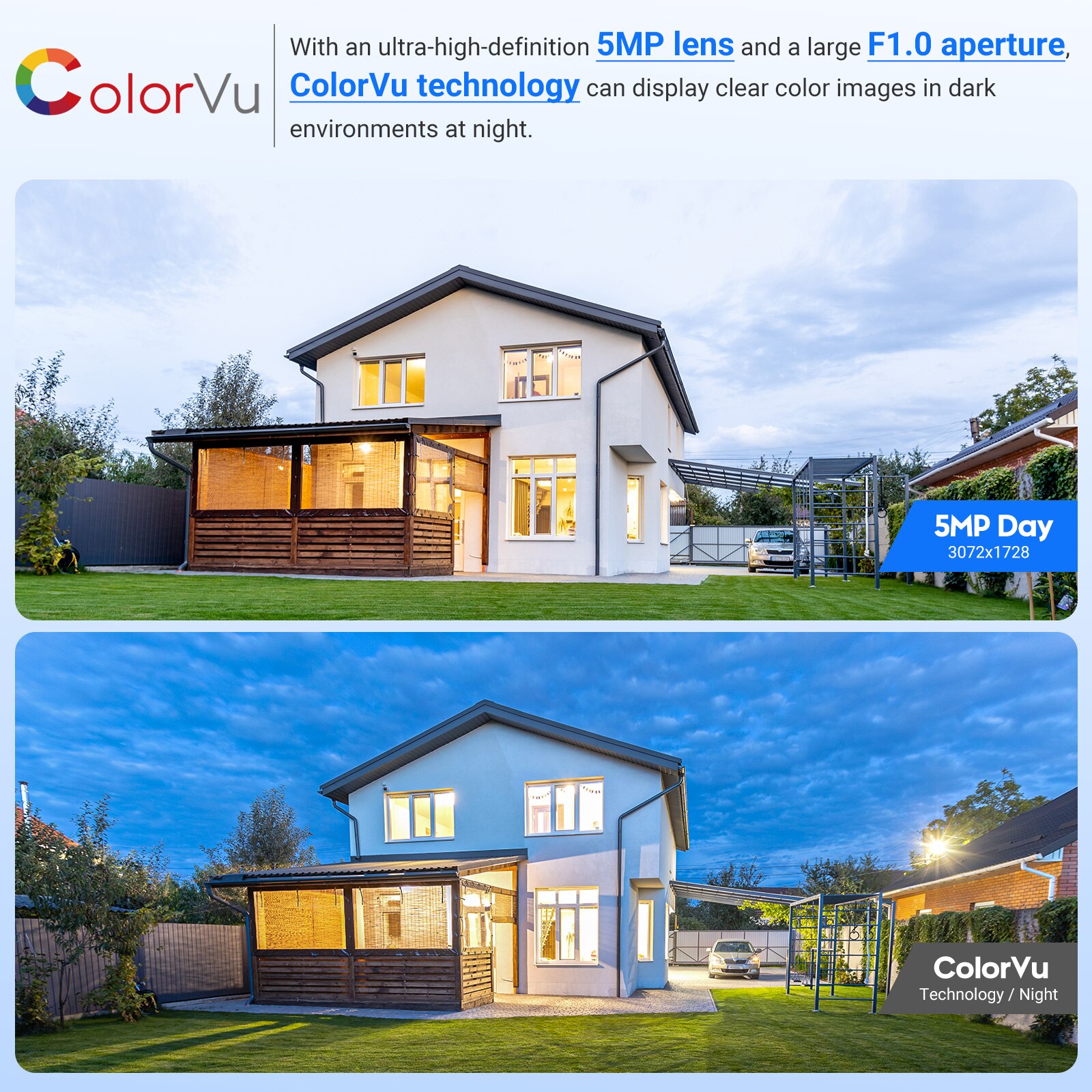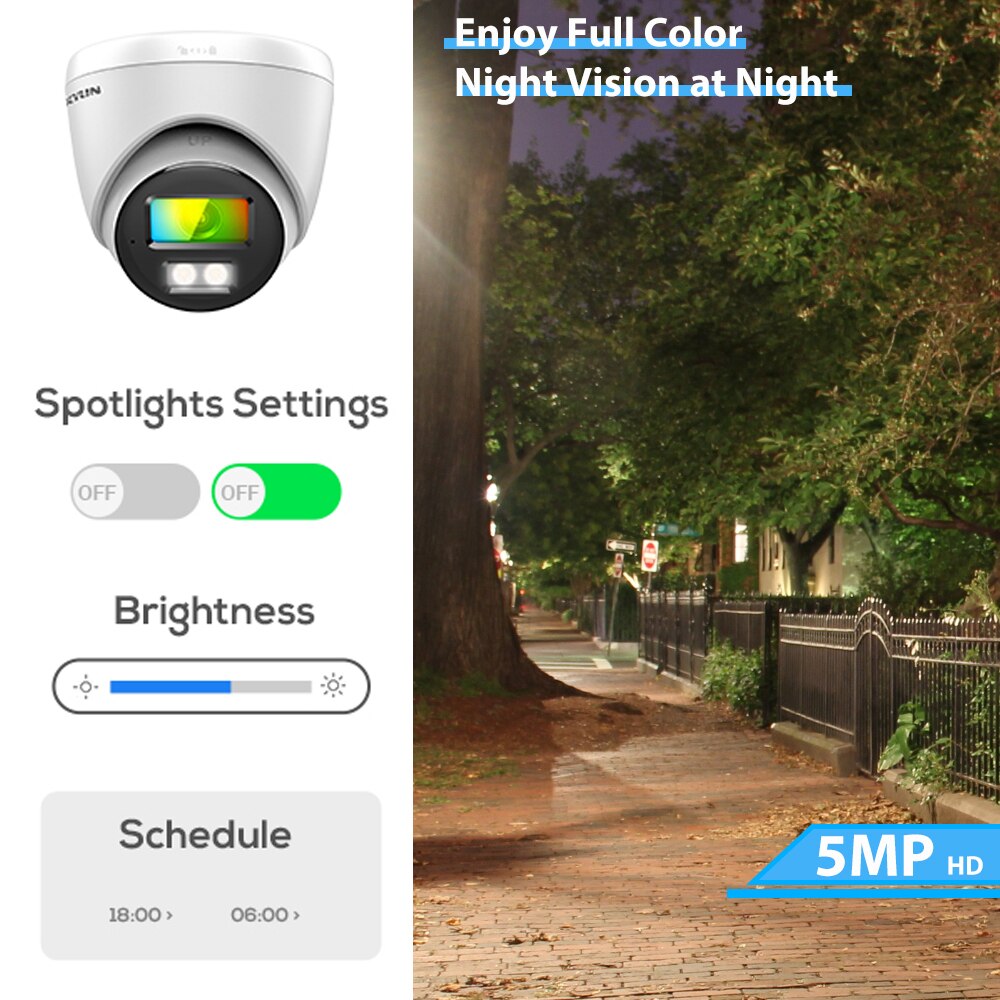 Smart Motion Detection
When a moving object is detected, it will automatically record and take a snapshot, and then send you an email alert through the mobile phone software "VKLOOK", no need to record 24 hours, and save more storage space intelligently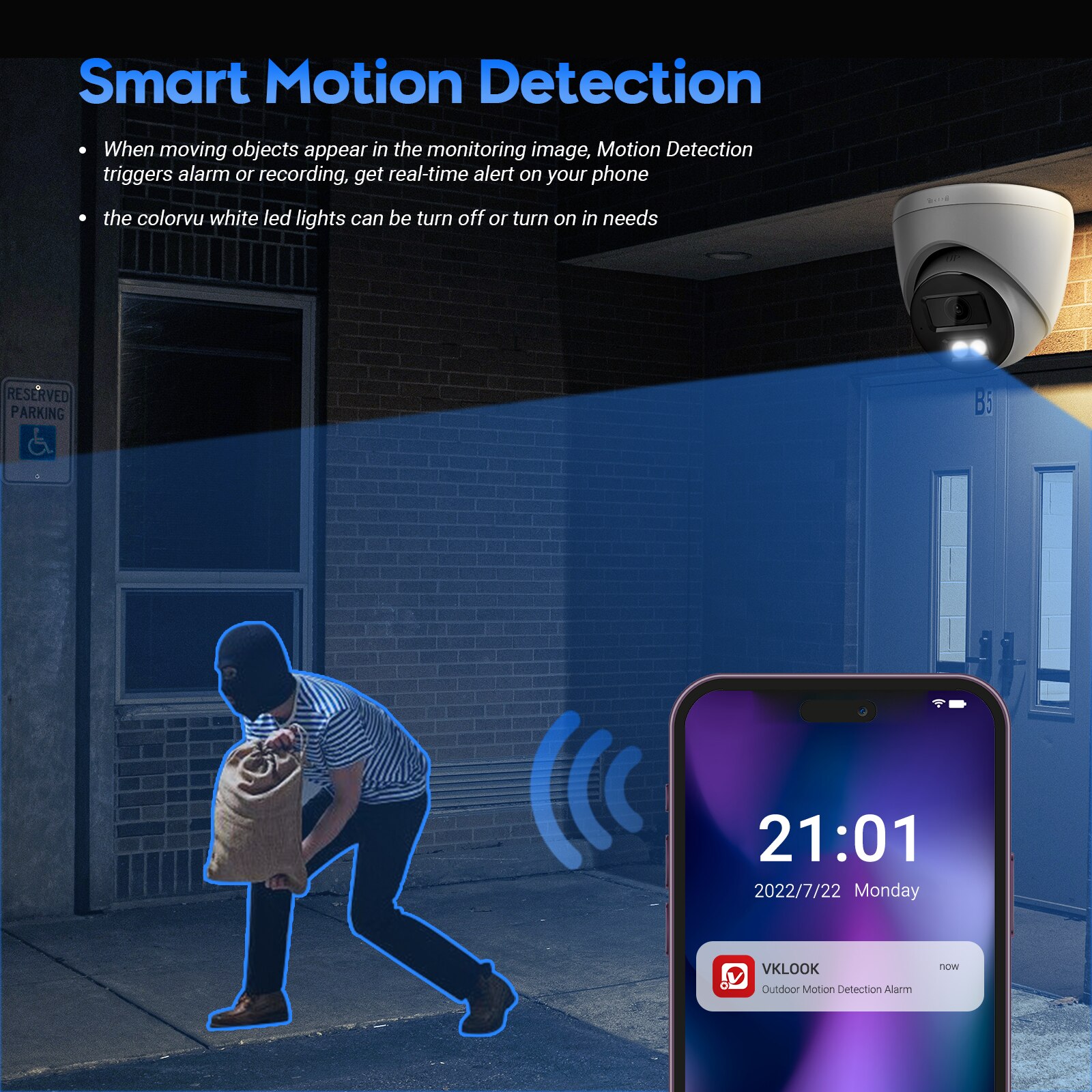 Leading-Edge H.265+ Technology
H.265+ technology provides better image quality and not only reduces bandwidth up to 75%, but also saves storage space up to 75%.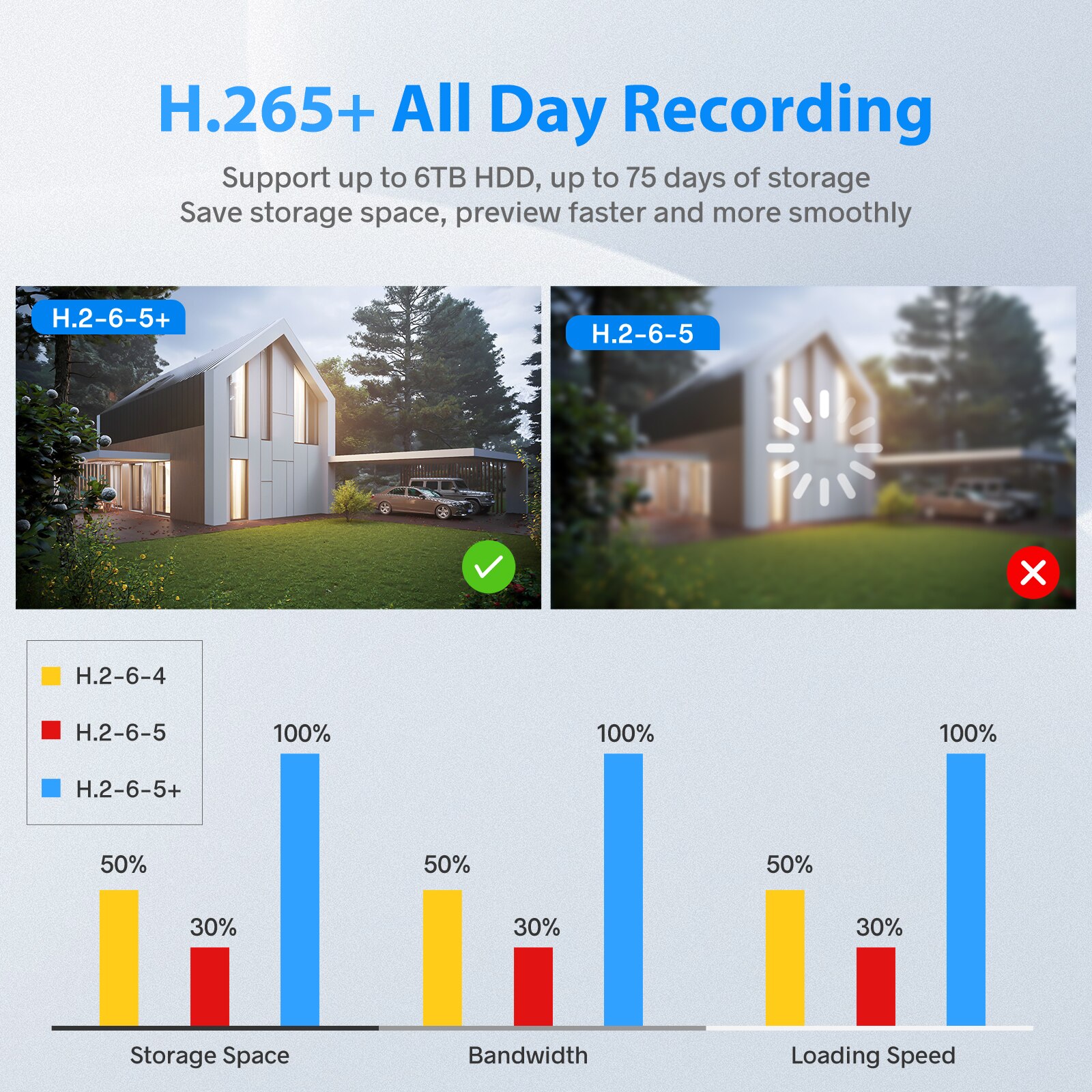 IP67 Waterproof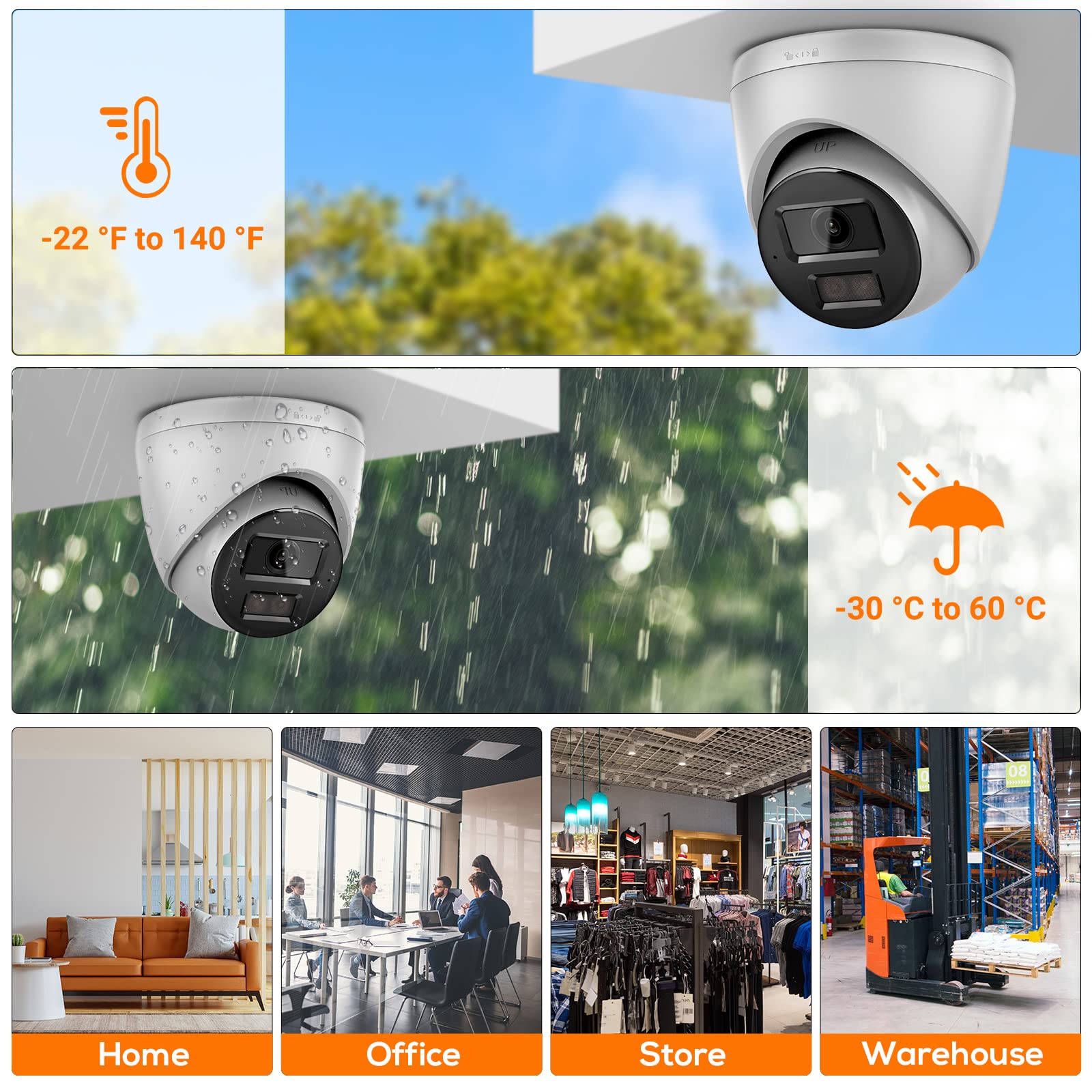 Customized detection area
You can set up any motion detection area for detection based on the area you need to monitor to deal with places people frequent without constantly triggering invalid alarms.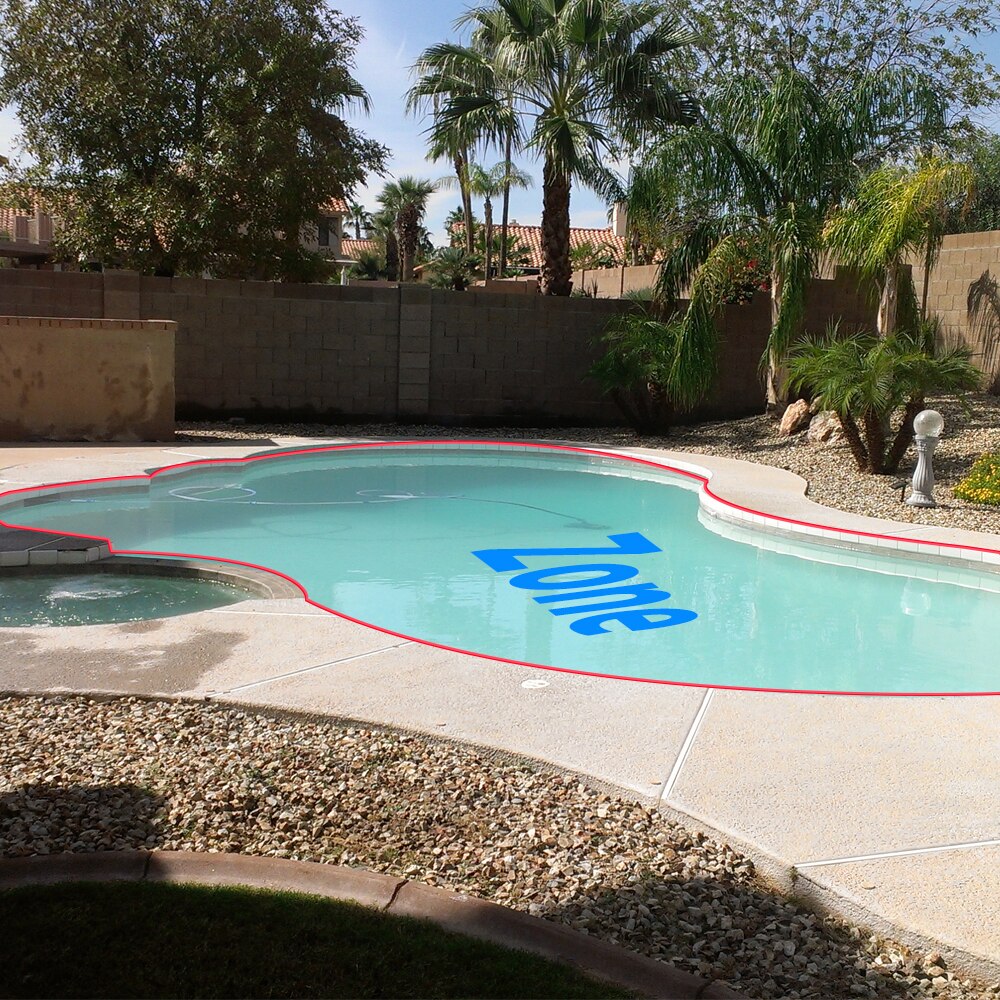 Smart 24/7 recording
Here are three kinds of recording modes for you to choose: 24/7 recording, schedule recording, motion detection recording.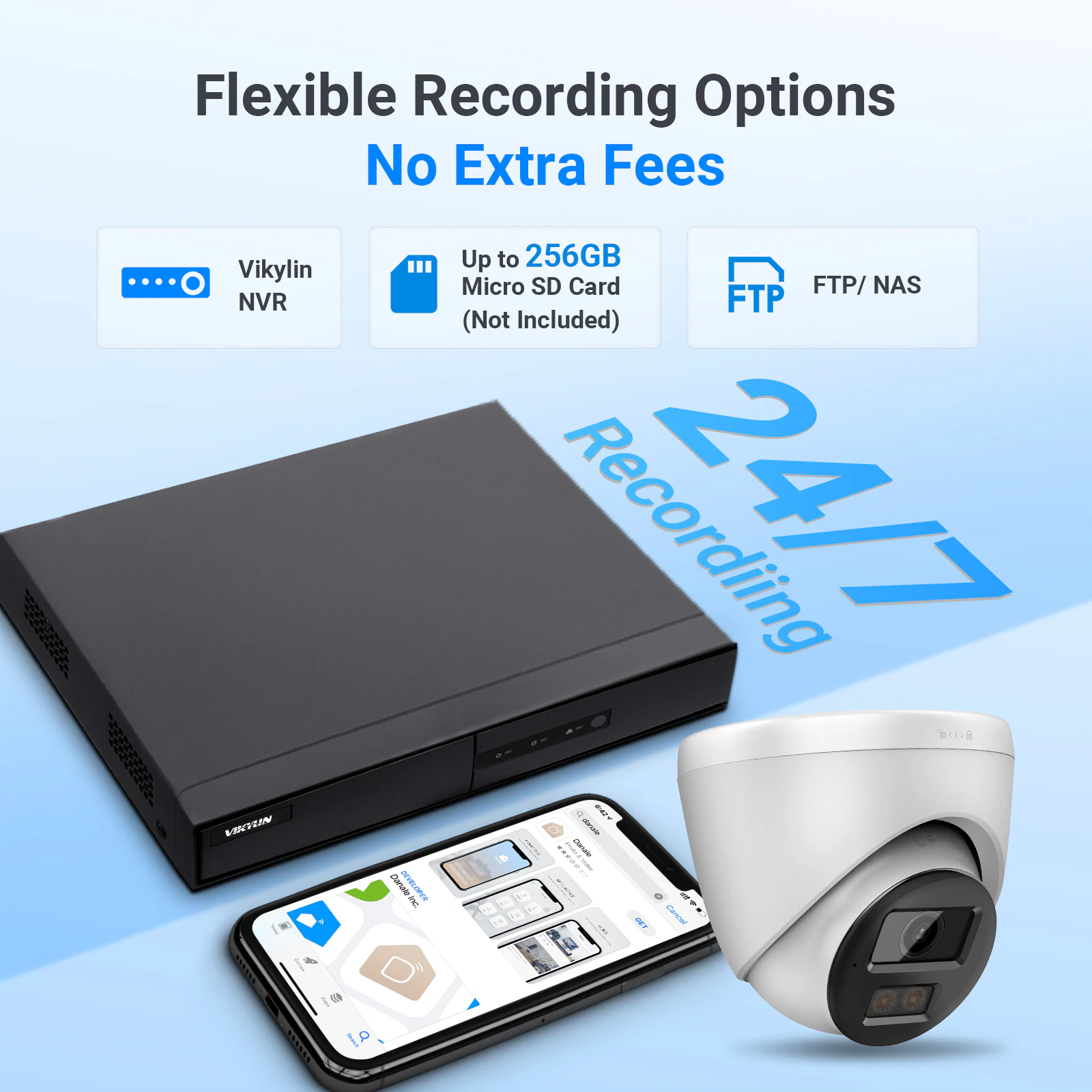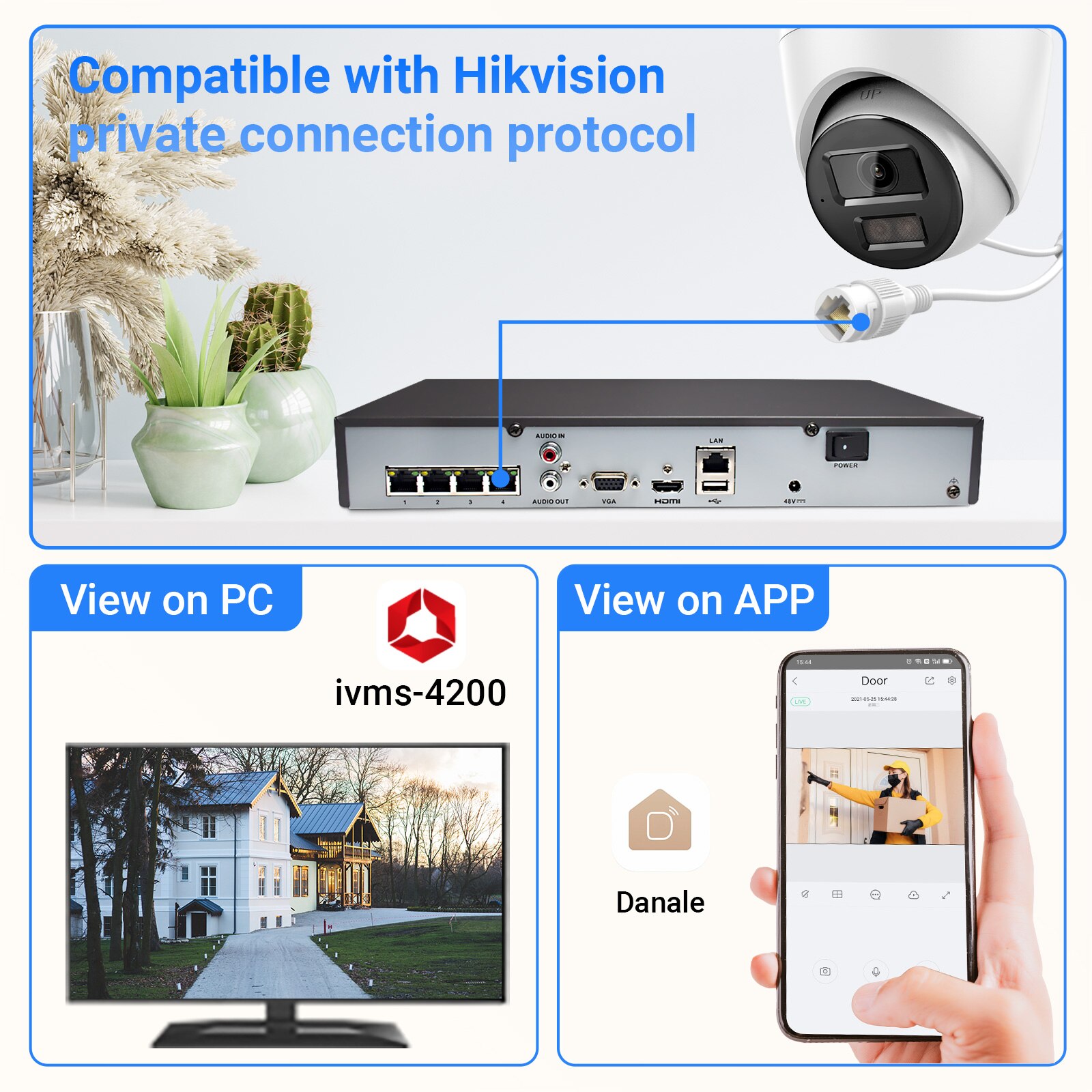 Easy to Operate
Thanks to the simple and intuitive VKLOOK software, the system can be accessed in multiple ways for remote control with no need of any subscription. Also, up to 32 user accounts can be created to share access.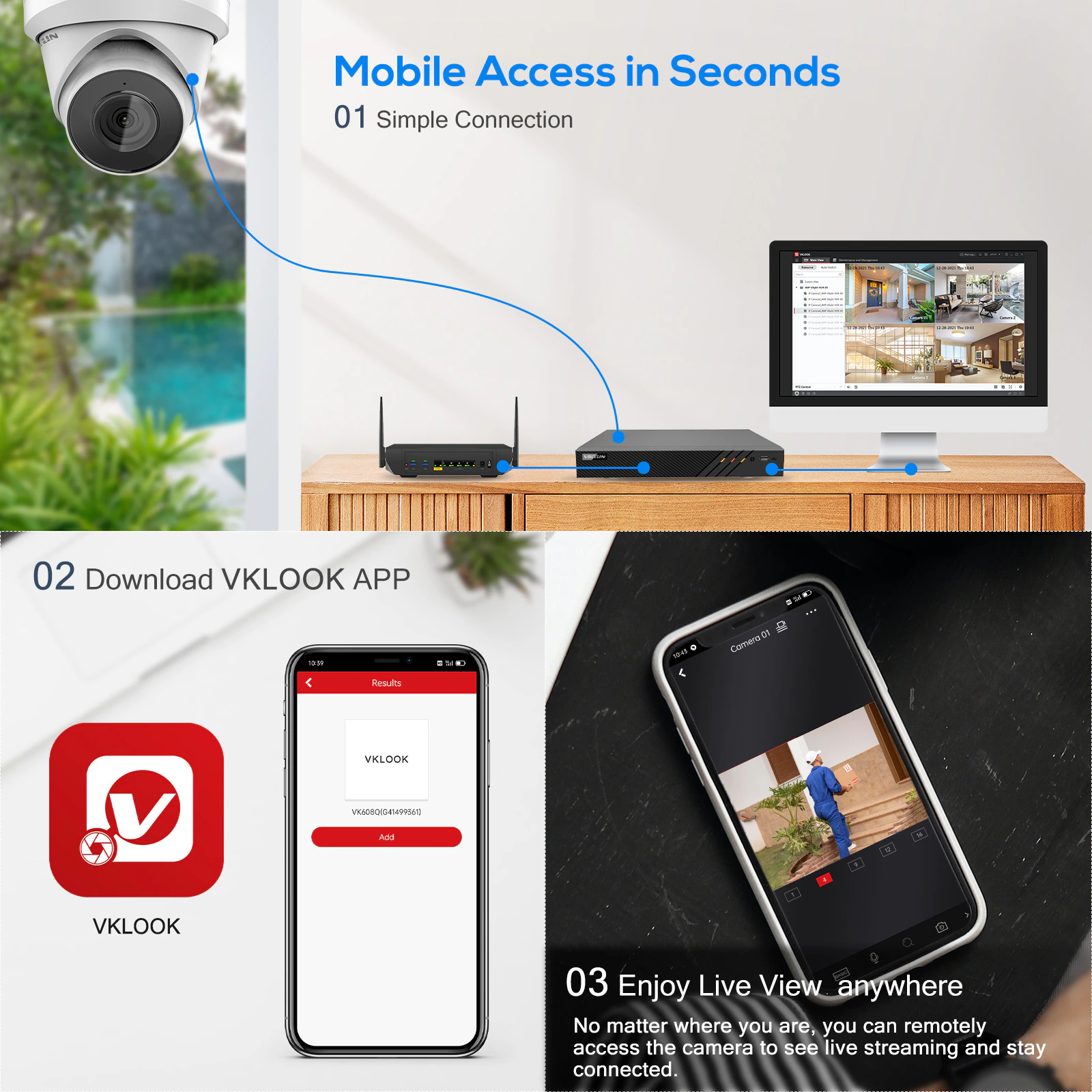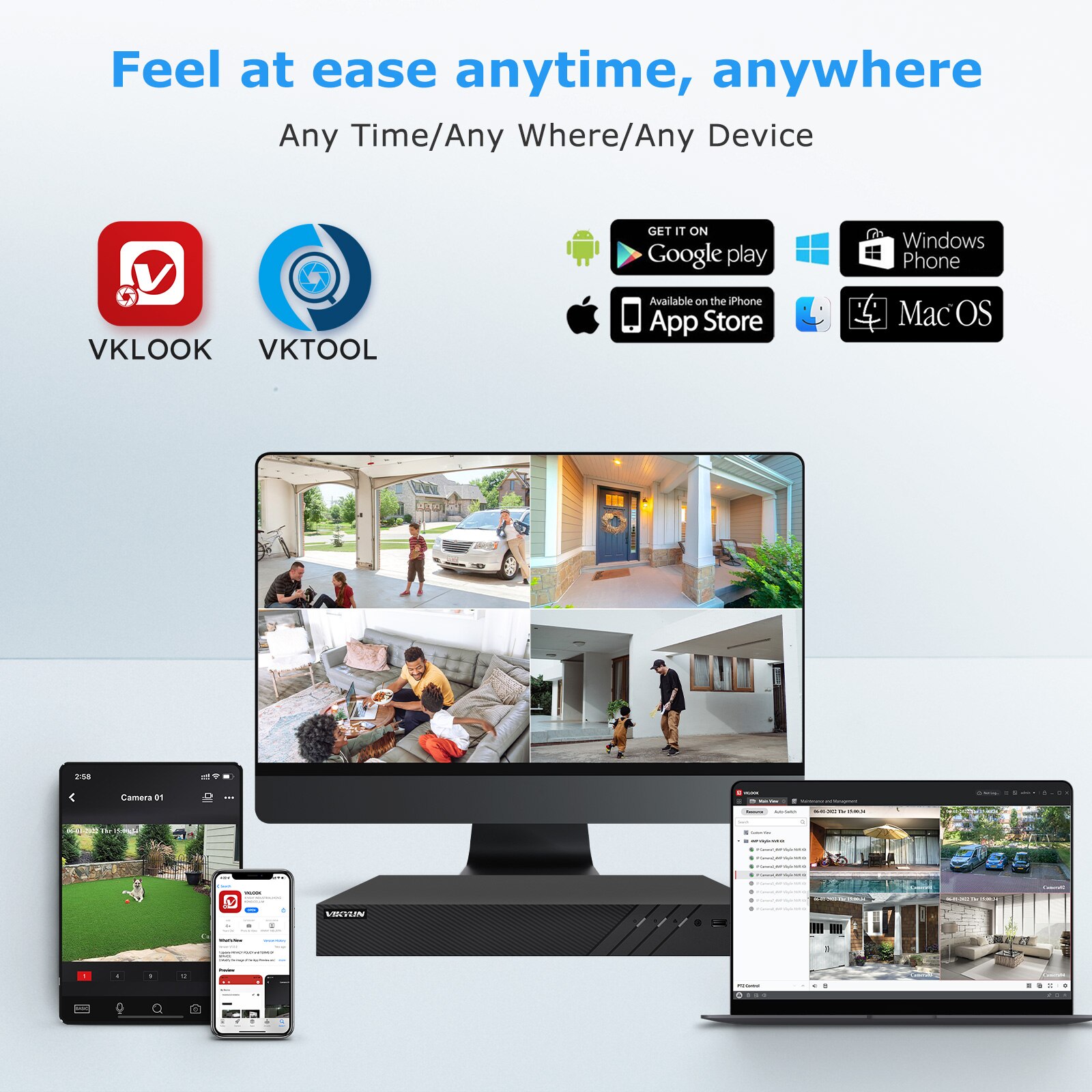 Share Access with Your Family
With VIKYLIN system, you can now share access with neighbors, friends or family members. Up to 32 of them could live view simultaneously via the VKLOOK software without any extra limitations or subscriptions.