8MP Strobe Light and Audible Warning Fixed Bullet Network Camera
▶  High quality imaging with 8 MP resolution
▶  Excellent low-light performance with
▶  powered-by-DarkFighter technology
▶  Clear imaging against strong back light due to 120 dB true WDR technology
▶  Efficient H.265+ compression technology
▶  Focus on human and vehicle targets classification based on deep learning
▶  Active strobe light and audio alarm to warn intruders off
▶  Provides real-time security via built-in two-way audio
▶   Water and dust resistant (IP67)
Availability: 99 in stock
All these resources and support services are subject to updates, so check back regularly for the latest releases and information.
---
Firmware
Download it to update and enhance the ip camera's surveillance performance.
User Instruction
Detailed steps to ensure users install and configure the camera correctly.
Quick Start Guide
Provides simple steps to help users quickly install and configure the camera.
8MP Ultra HD resolution
Outputs max. 8MP , real monitoring scene, ultimate clarity images quality, good low illumination effect, providing the smoother video, and bring you higher definition and more details, which is 4 times the resolution of full HD 1080P.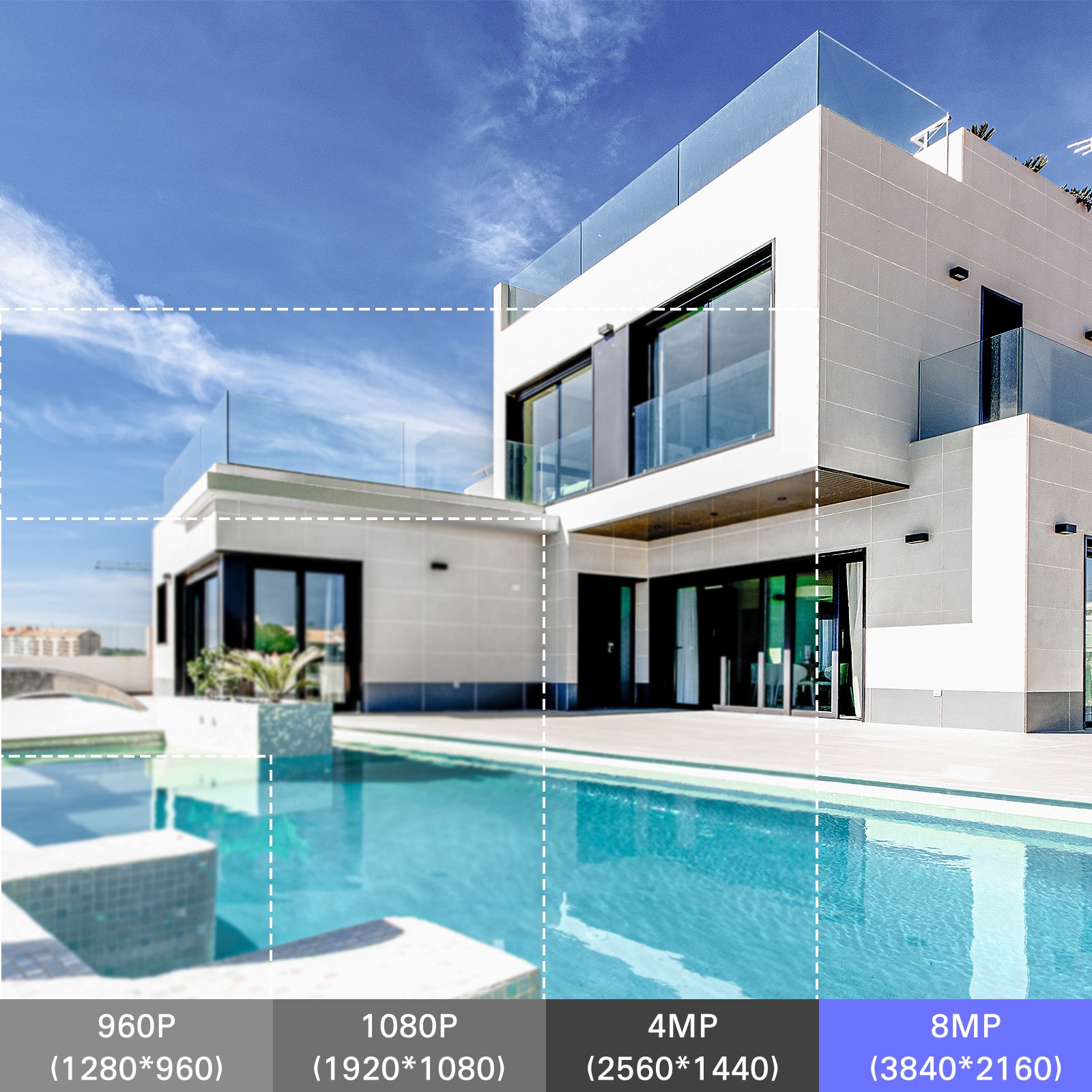 How do i connect the camera
There are many ways to connect the camera, it can be directly connected through a DC12V power supply, or it can be connected through an NVR, router or switch, etc.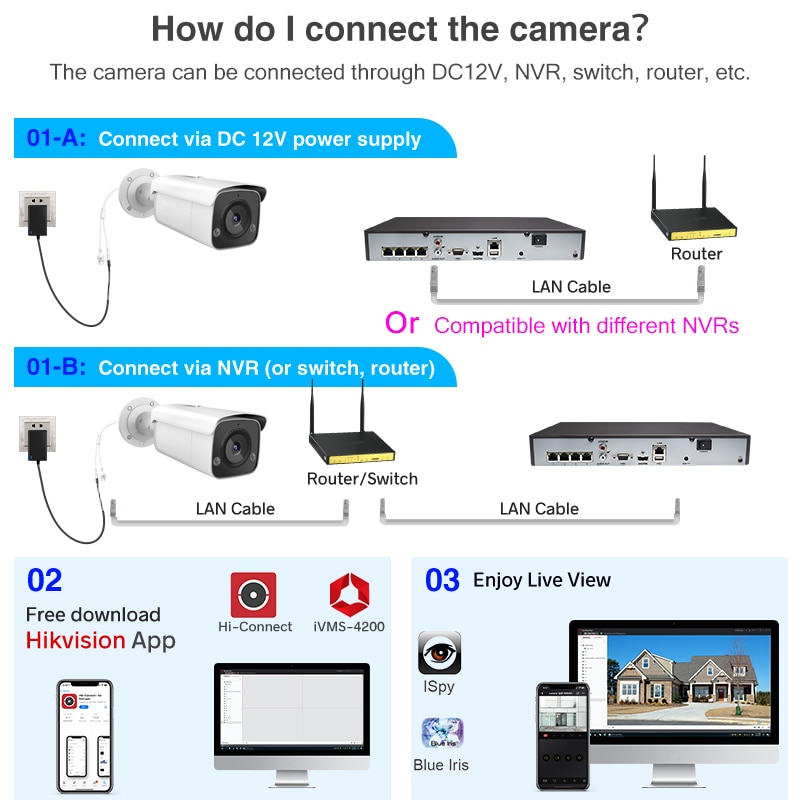 Infrared camera,Clear Night Vision
Home outdoor camera equipped with infrared lights for IR detection that provides clear images up to 30m away.It can automatically switch to black-white night vision, capture every movement in low light.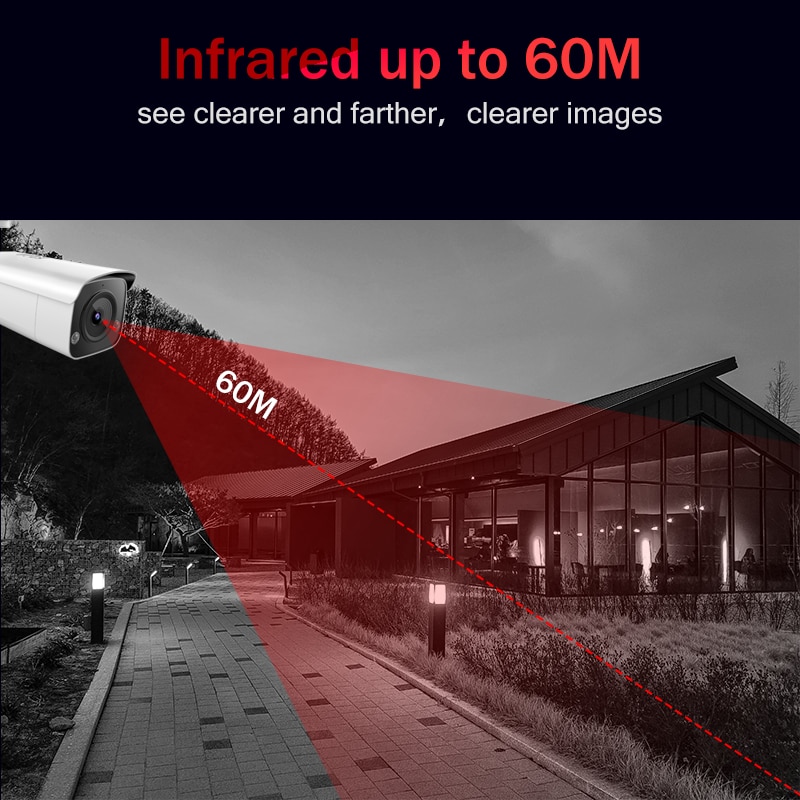 Two Way Audio ( Built-in mic/speaker)
Built in responsive microphone on the camera, you can listen and talk via App.
Whether courier parcels are often lost? Are you worried that strangers are threatening to approach your house? IP outdoor camera can save you from these troubles, Security camera will detect motion and push you notifications, then you can watch live video and talk to courier or stranger, Tell him where to put the courier, Prohibit access to your house.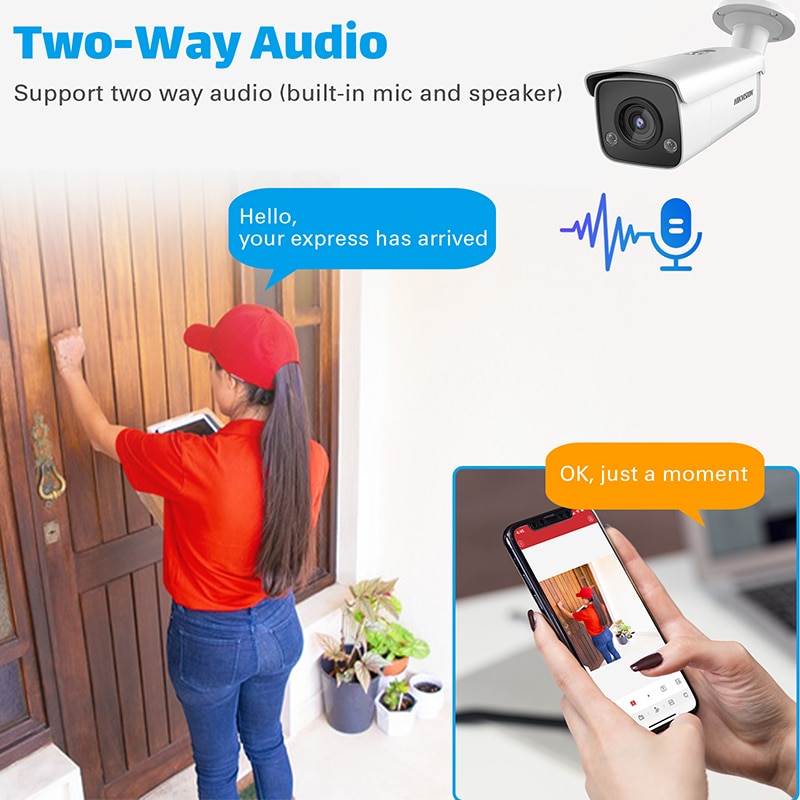 IP67 Protection
Mount your camera outside against harsh environments with IP67 weather proof and mental housing to Withdstand vandalism.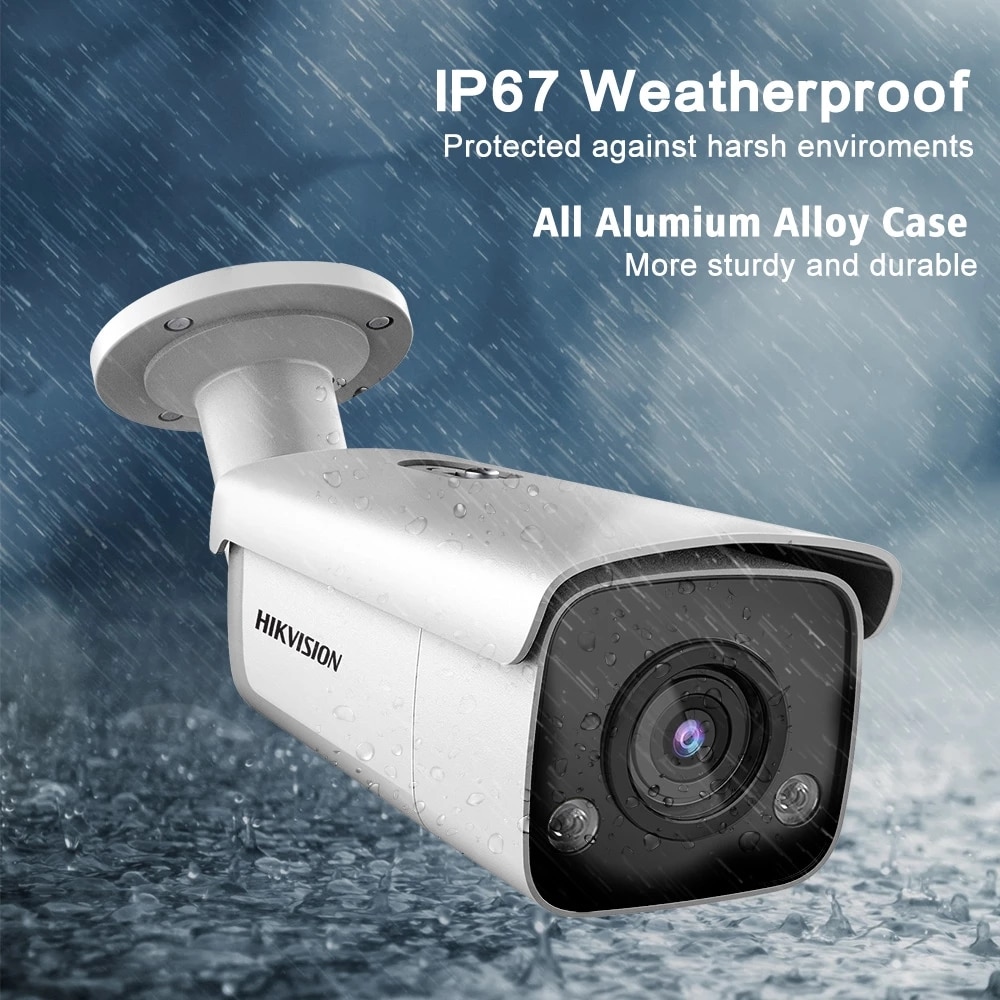 VCA Detection – Video Content AnalysisCamera
Provides (Smart Event) LineCrossing / Intrusion Detection detection features which are based on the LTS DVR / LTS IP Camera function itself.  The NVR can link the action with the LTS IP Camera.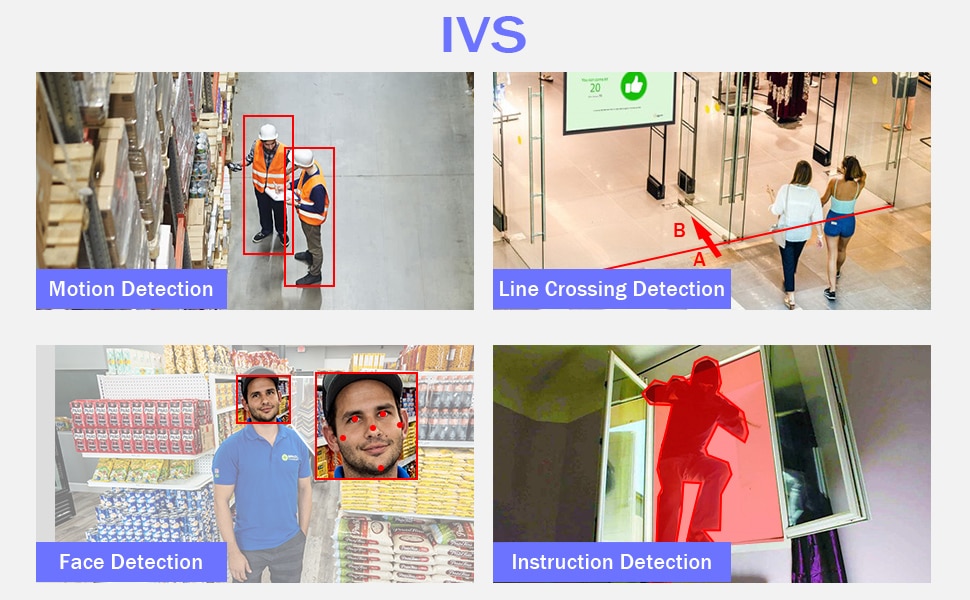 Day/Night auto IR Cut Filter switch
With ICR day/night auto ir-cut filter switch, improve the sensitivity of the camera in low illumination scene effectively, to provid 24h real and clear live time image. Also built-in ir lens that offer up to 98ft ir night vision range. And Smart IR can control the intensity of infrared light to prevent the picture from being too bright or too dim.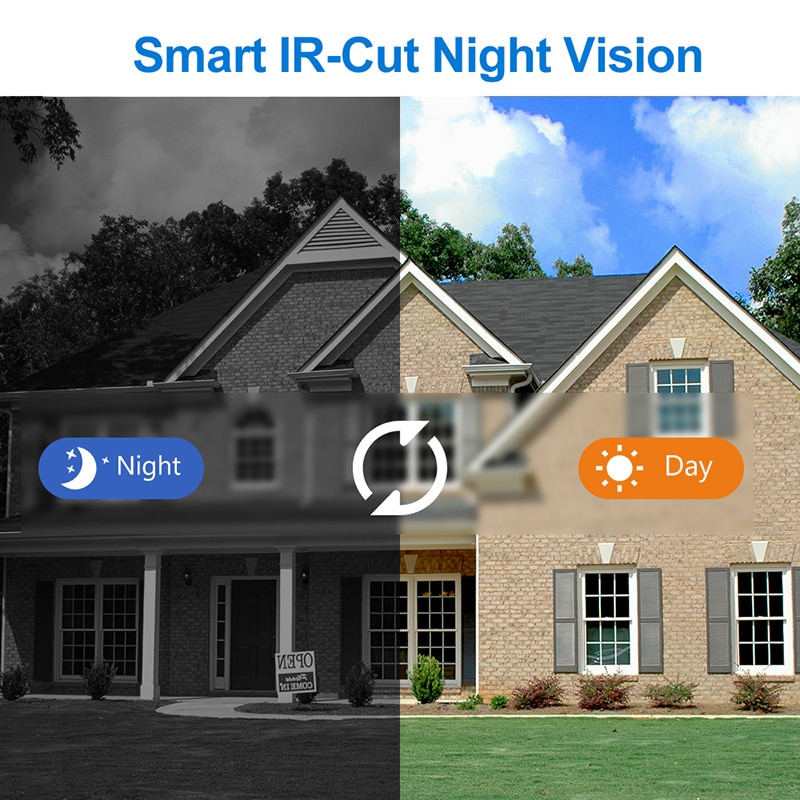 H.265 Encoding
High Efficient encoding technology greatly saves bandwidth resource and storage space. Better encoding algorithm to save more bandwidth and storage.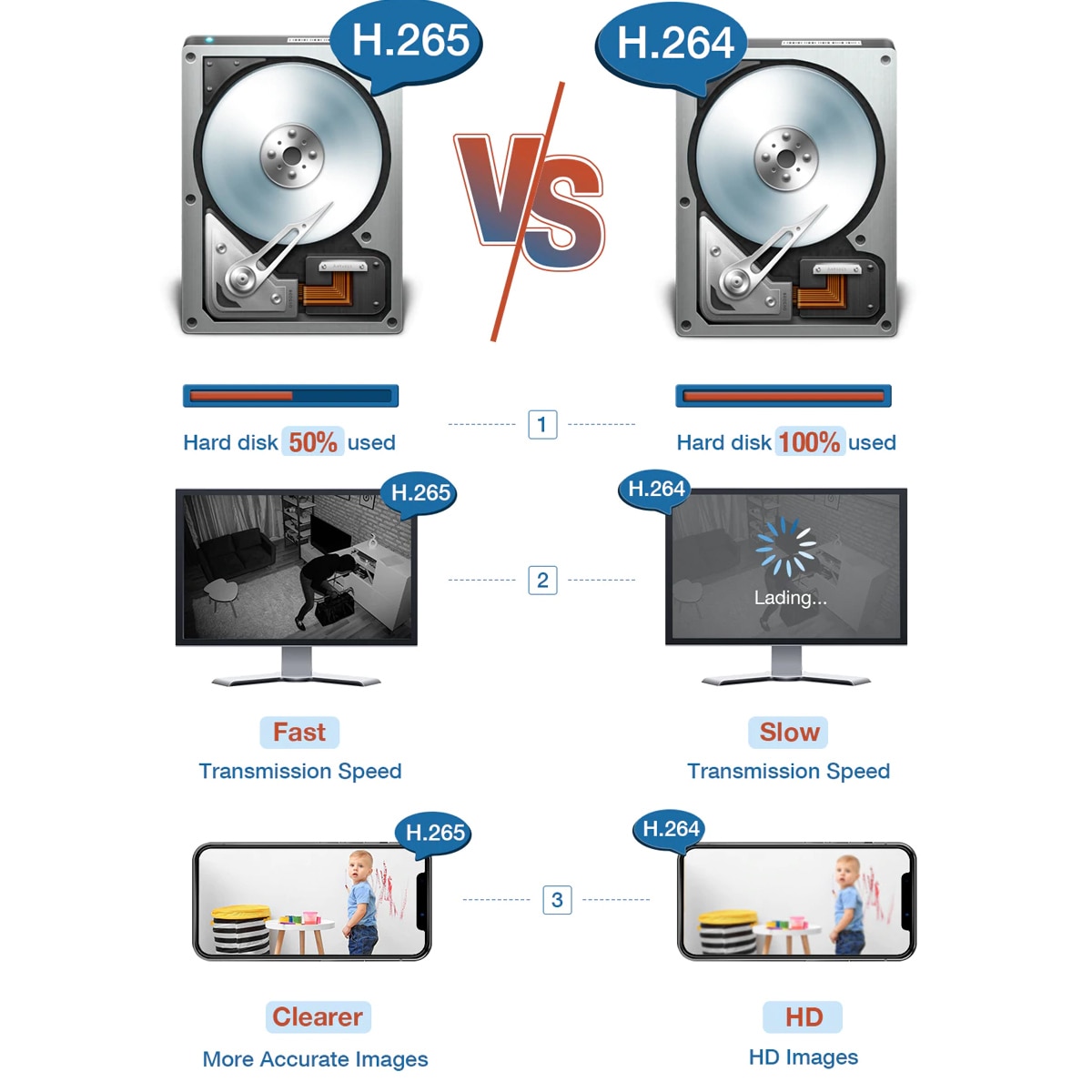 120 dB True WDR & 3D DNR
* The true WDR ensures even ilumination for all areas of an image and balances the lighting to produce sharper videos.
* Eliminate the image noise day night greatly with the 3D DNR for clean images and save the video storage space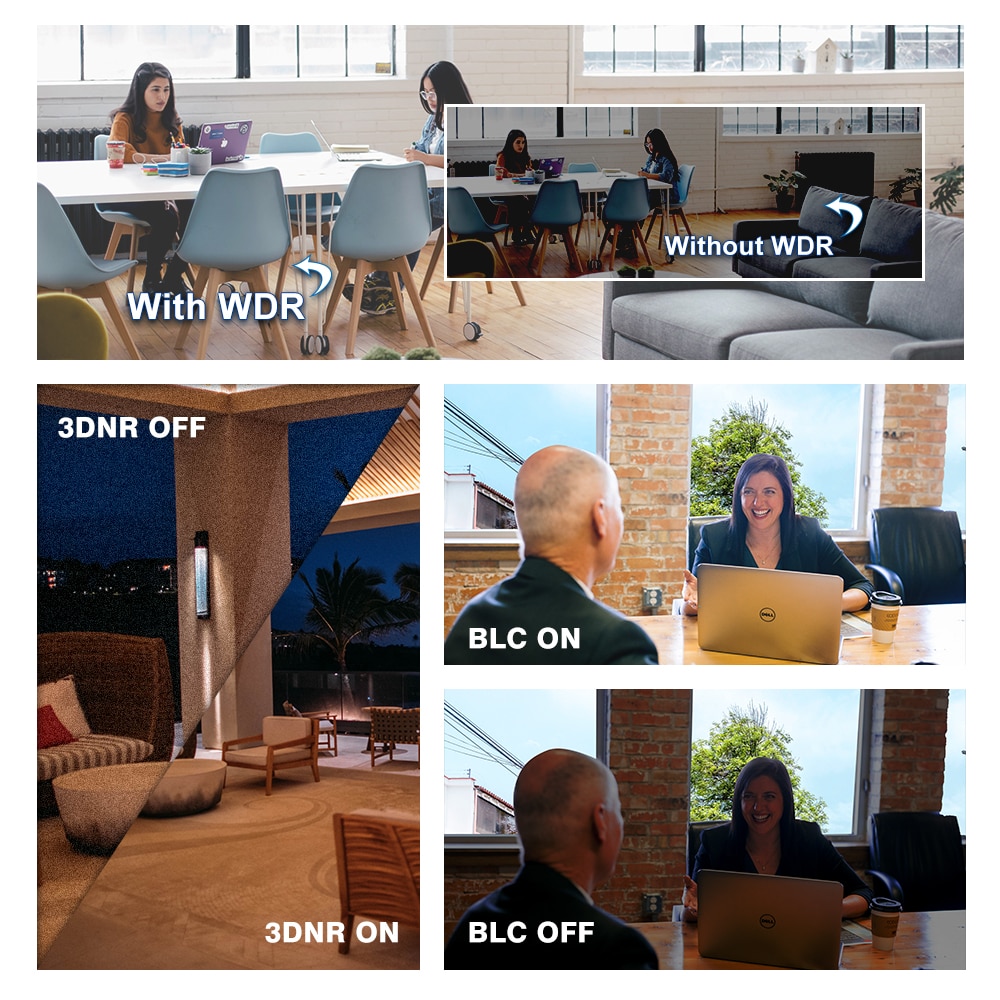 Multiple Storage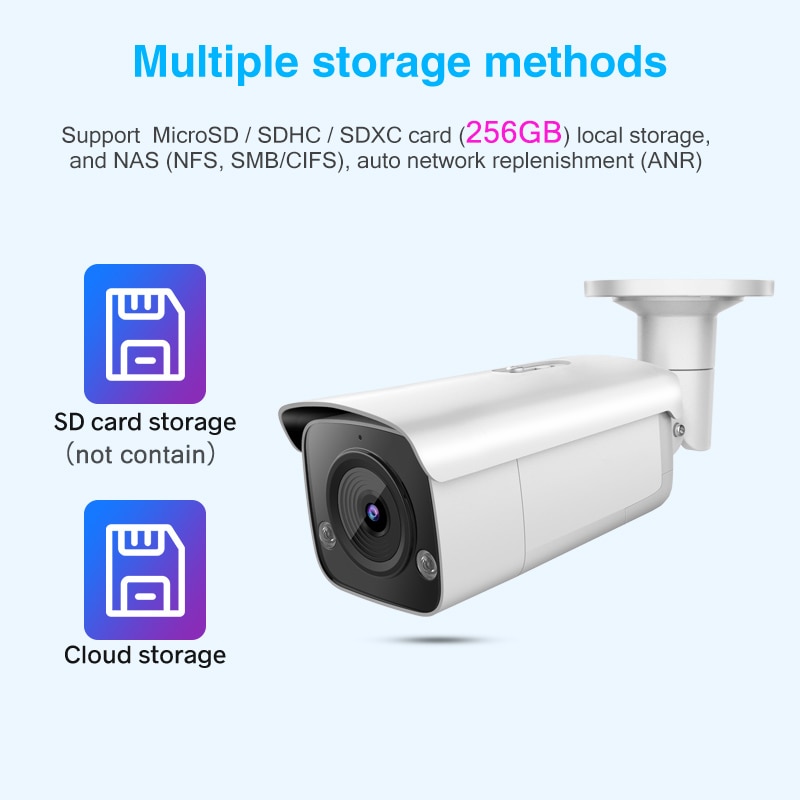 Mobile Remote Access
Easy to add the camera to mobile phone via IVMS4200, HIK-Connect Free APP, video surveillance is a total breeze. You can enjoy live video, play back, take snapshots, receive motion alarms anytime from anywhere. You can also share the device's live video with your families and friends.