8MP Lite IR Fixed-focal Eyeball Network Camera
▶  1/2.7″ CMOS image sensor, low illuminance, high image definition
▶  Outputs max. 8MP (3840 × 2160) @15 fps, and supports 2688×1520 (2688 × 1520) @25/30 fps
▶  H.265 codec, high compression rate, ultra-low bit rate
▶  Built-in IR LED, max IR distance: 30 m
▶  ROI, SMART H.264+/H.265+, flexible coding, applicable to various bandwidth and storage environments
▶  Rotation mode, WDR, 3D NR, HLC, BLC, digital watermarking, applicable to various monitoring scenes
▶  Intelligent detection: Intrusion, tripwire
▶  Abnormality detection: Motion detection, video tampering, no SD card, SD card full, SD card error, network disconnection, IP conflict, illegal access, voltage detection
▶  Supports max. 256 GB Micro SD card, built-in MIC
▶  12V DC/PoE power supply
▶  IP67 protection
Availability: 99 in stock
All these resources and support services are subject to updates, so check back regularly for the latest releases and information.
---
User Instruction
Detailed steps to ensure users install and configure the camera correctly.
Quick Start Guide
Provides simple steps to help users quickly install and configure the camera.


6MP UHD Video Recording
With the 4K video recording technology,you can enjoy magnificent images (3072×2048@20fps ) and experience high-definition smooth recording footage. the resolution of the 6mp camera is 2x that of the 2k(1080p) , you will be able to see every detail in the picture, each close-up without pixelation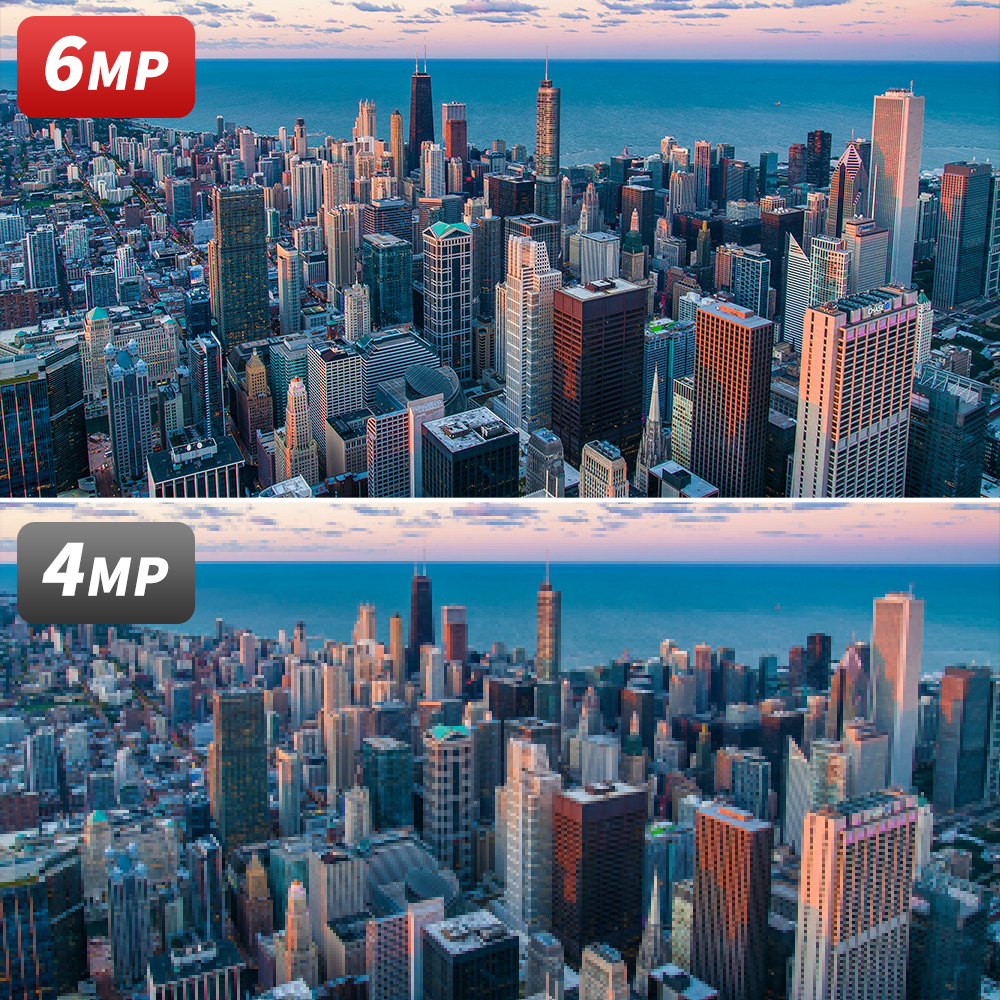 WDR (120dB)
With advanced Wide Dynamic Range (WDR) technology, 8mp ip camera provides clear details in the environment of strong brightness contrast. The bright and dark area can get clear video even in high brightness environment or with backlight shadow.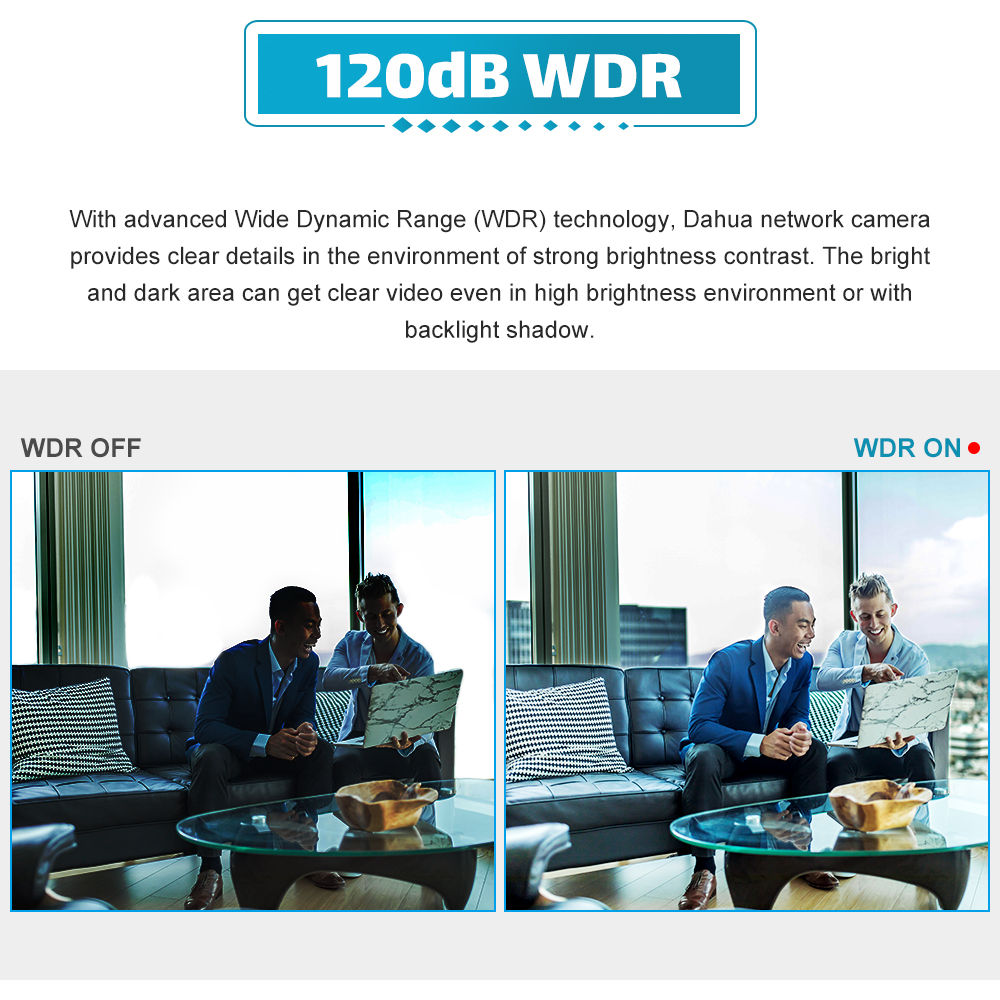 H.2-65 Compression Encoding
Smart H.2-65 technology reduces bit rate and storage requirements by up to 70% when compared to standard H.264 video compression.More video recordings can be stored on the same capacity hard drive,which avoids losing important storage recordings because of insufficient hard drive capacity.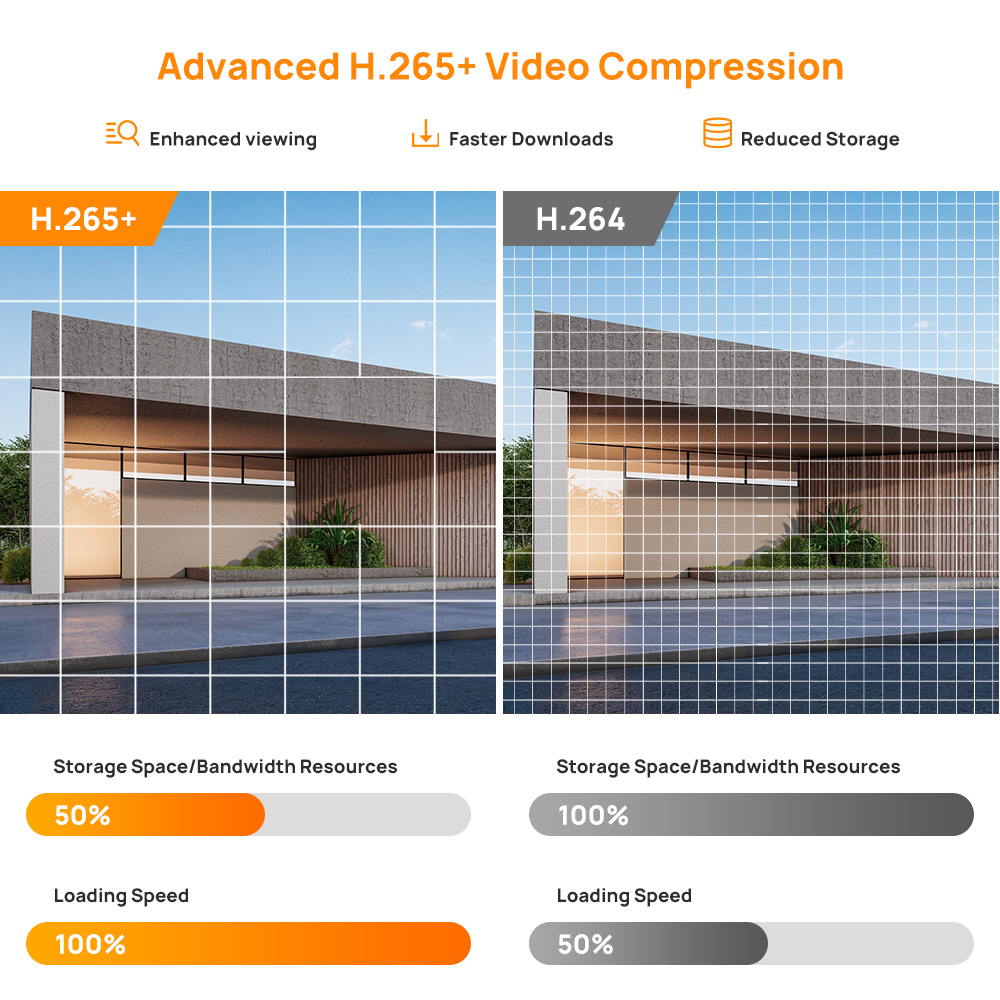 Instant Motion Alerts
Once this surveillance security camera detects something suspicious, it will immediately send you a push notification and an email alert with a picture/video attachment. This helps you stay in the know of the important events happening on your property.

Easy Setup and Installation
Outdoor PoE camera is easy to install and setup. The surveillance camera transmits both data and power via a single network cable to avoid complicated wires. PoE switch/12V DC adapter/Hikvision NVR (Not included) is required to power on the camera.