8MP Compatible HD IR Network Camera
▶  1/2.8″ 8Megapixel Sony Sensor
▶  Day/Night(ICR), Ultra DNR
▶  H.265/H.264 dual-stream media server
▶  DC 12V / Support PoE
▶  Compatibility: Hikvision Private Protocol, ONVIF, RTSP
▶  Multi web browser, PC Client, mobile APP remote access
▶  IP66 waterproof
▶  Built-in Mic
Availability: 99 in stock
All these resources and support services are subject to updates, so check back regularly for the latest releases and information.
---
Firmware
Download it to update and enhance the ip camera's surveillance performance.
User Instruction
Detailed steps to ensure users install and configure the camera correctly.
Quick Start Guide
Provides simple steps to help users quickly install and configure the security camera.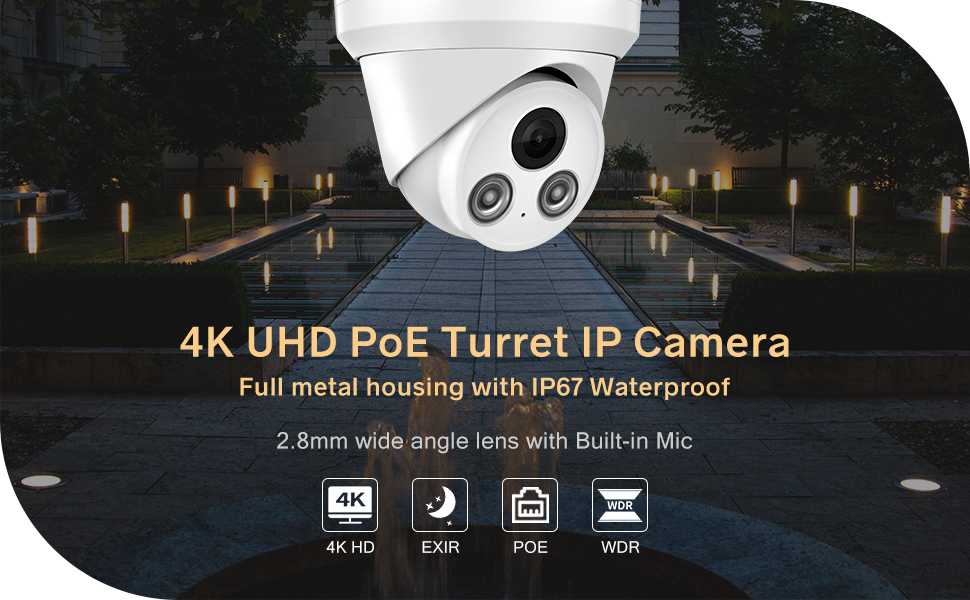 Please pay attention When you can't add our camera with danale app, please change AC18pro APP to add our camera, because we updated to AC18pro APP
UtralHD 8MP Smart IR Low-Illumination
3840×2160 8-Megapixel @20fps,6MP@30fps resolution featuring enhanced low illumination utilizing the latest CMOS1/2.5″ image sony cmos sensor, 98ft IR night vision,EXIR have Better image quality in darkness. 2.8mm fixed lens provide 103° viewing angle.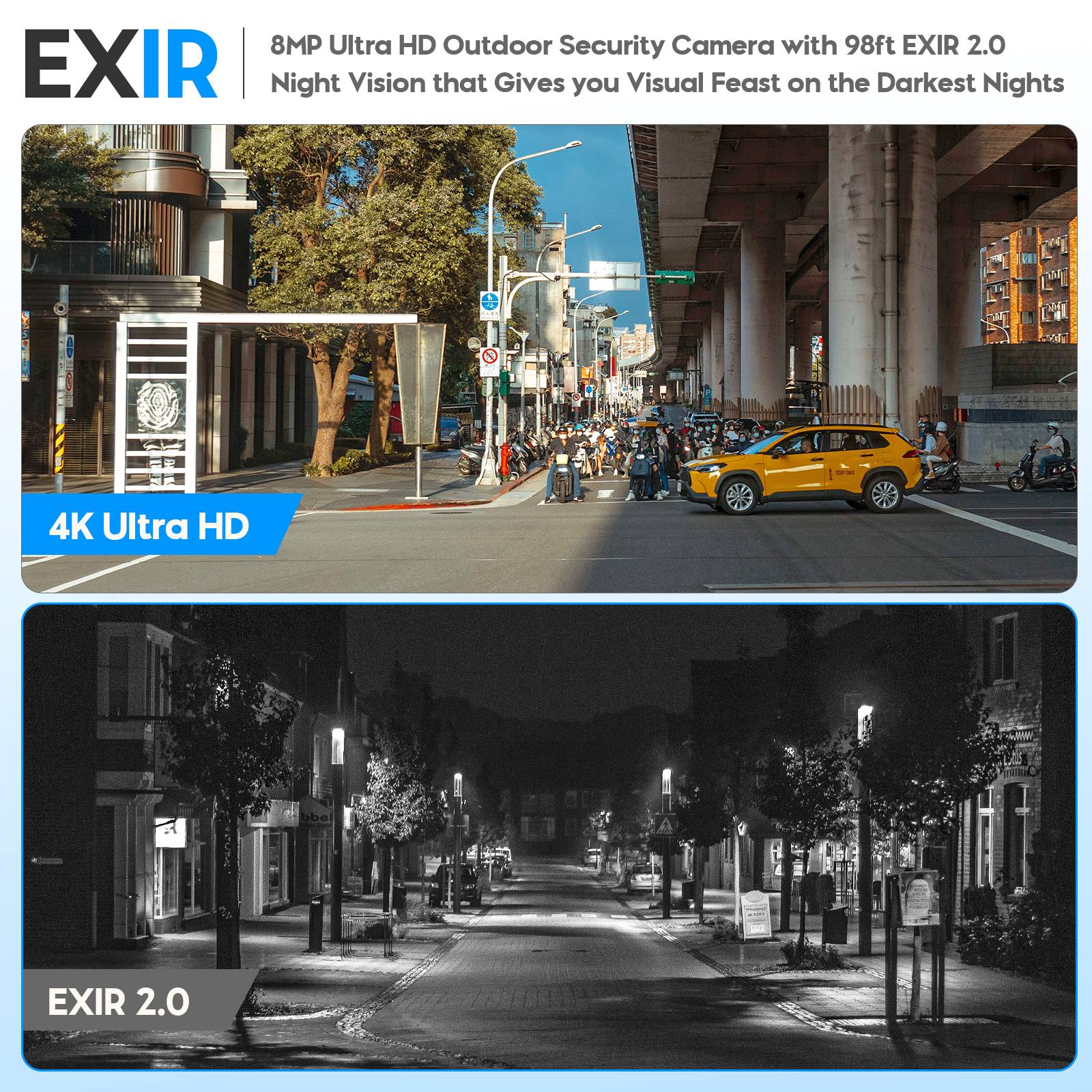 Power Over Ethernet (POE camera)
The 8mp Outdoor Security IP Camera need only a normal network cable(cat5 or cat6) can realize data and power transmission, it reduces the need to add a power adapter., thus simplified installation and saves money.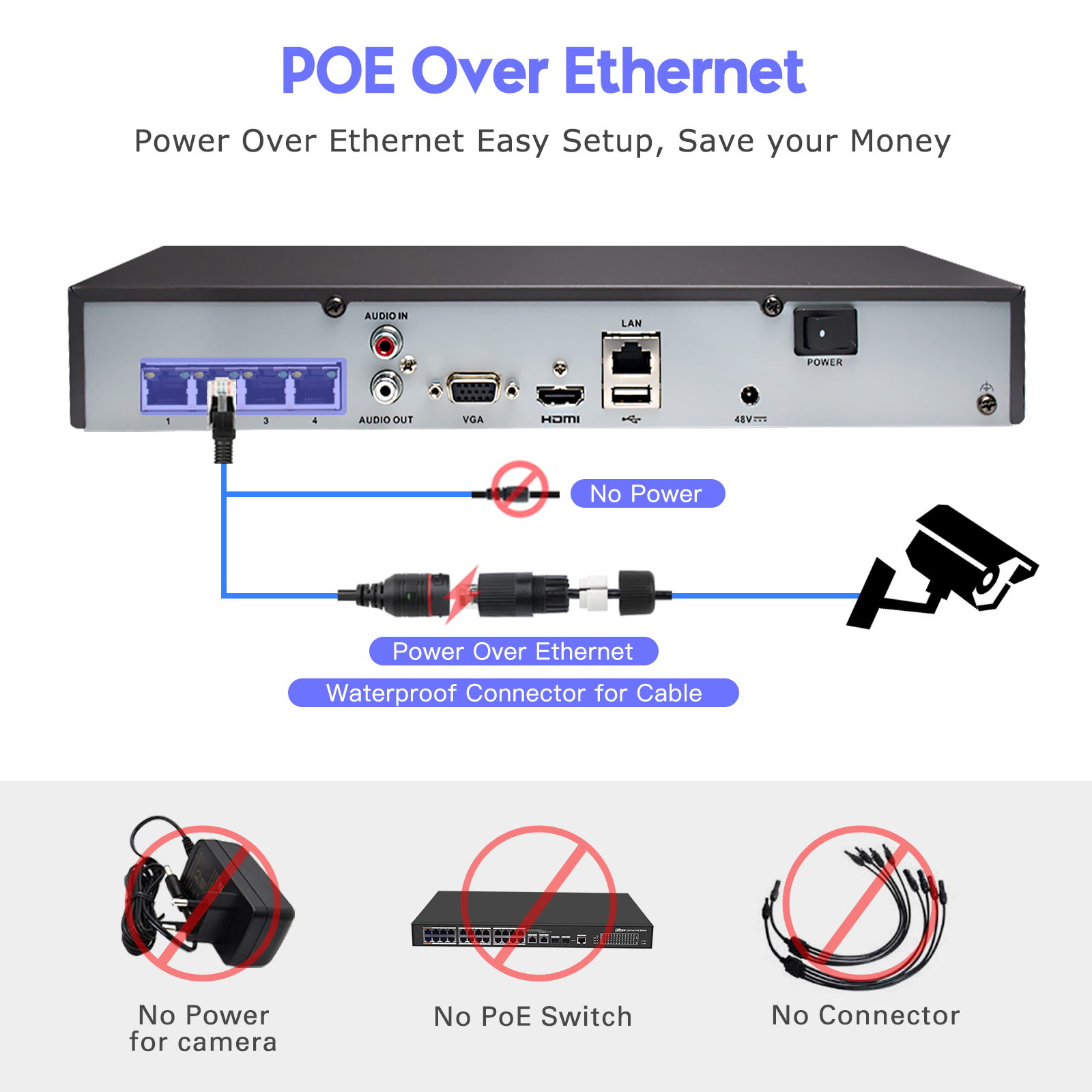 IP67 Water-Proof Protection
The outdoor IP camera passes a series of strict test on dust and soak. It has dust-proof function, and the enclosure can works normal after soaking in 1 m deep water for 30 minutes.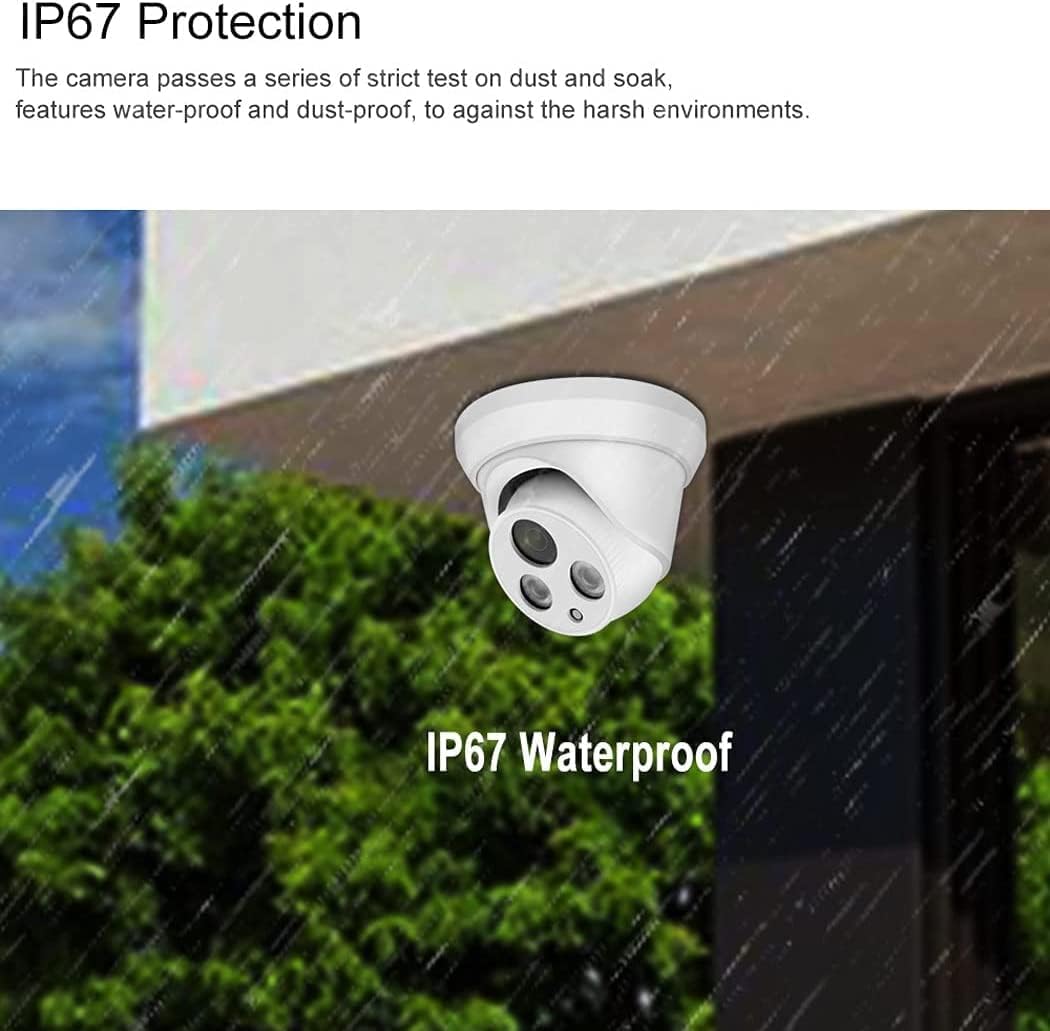 WDR
With advanced Wide Dynamic Range (WDR) technology, this Black security POE camera provides clear details in the environment of strong brightness contrast. The bright and dark area can get clear video even in high brightness environment or with backlight shadow.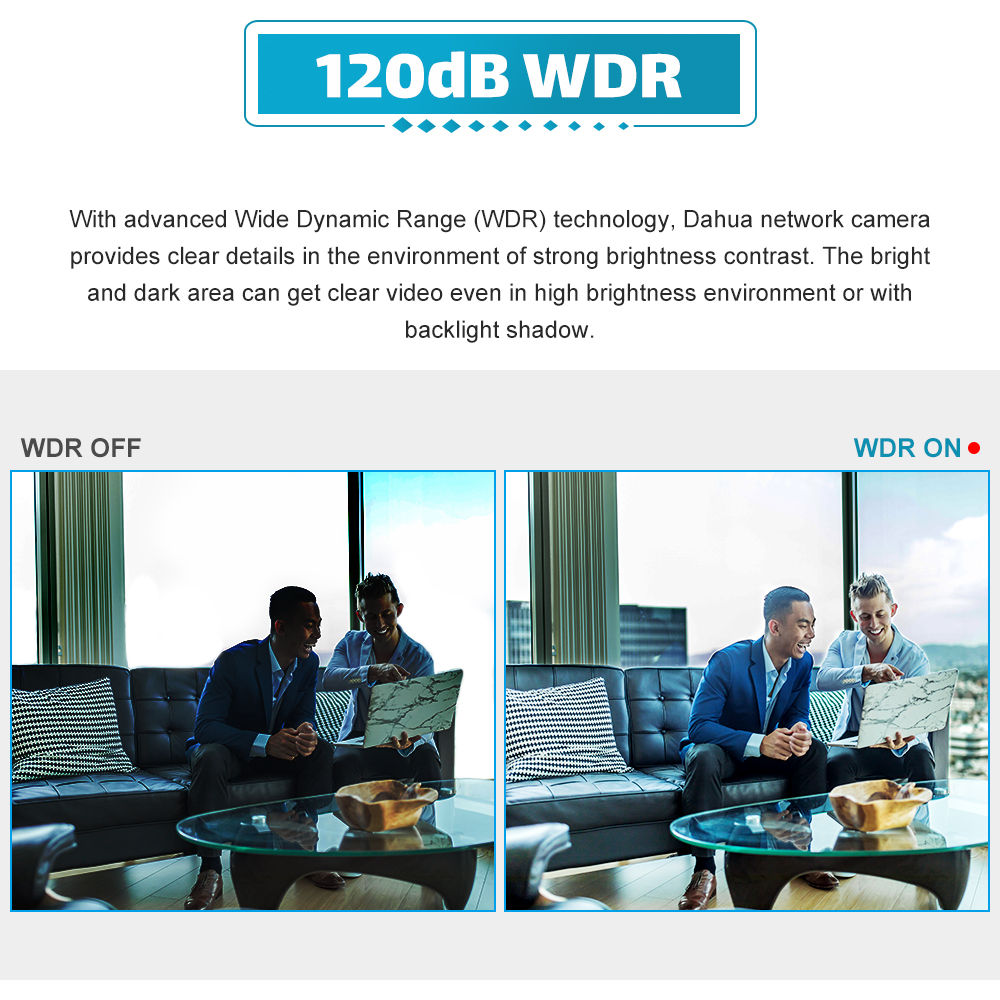 Motion Detect and Alerts
You can mark out the relevant areas for motion detection to free yourself from false alerts. Whenever motion detection is triggered, you will receive instant APP alarm pushes so that appropriate precautions could be taken.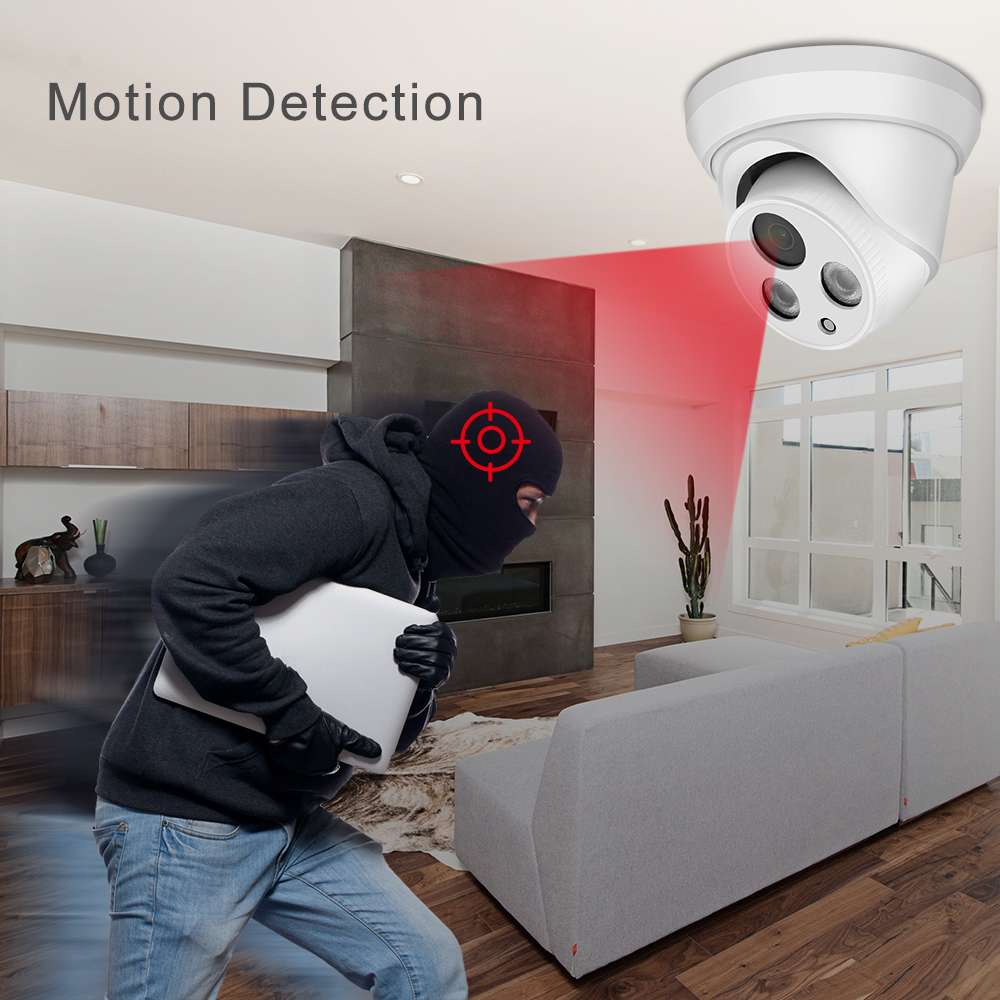 Advanced Video Format
The 8mp ip camera with advanced scene-adaptive rate control algorithm, smart encoding technology realizes the higher encoding efficiency than H.264, provides high-quality video, and reduces the cost of storage and transmissionConnect the PoE surveillance camera to almost all brands' NVRs for 24/7 recording based on the NVR's coding format.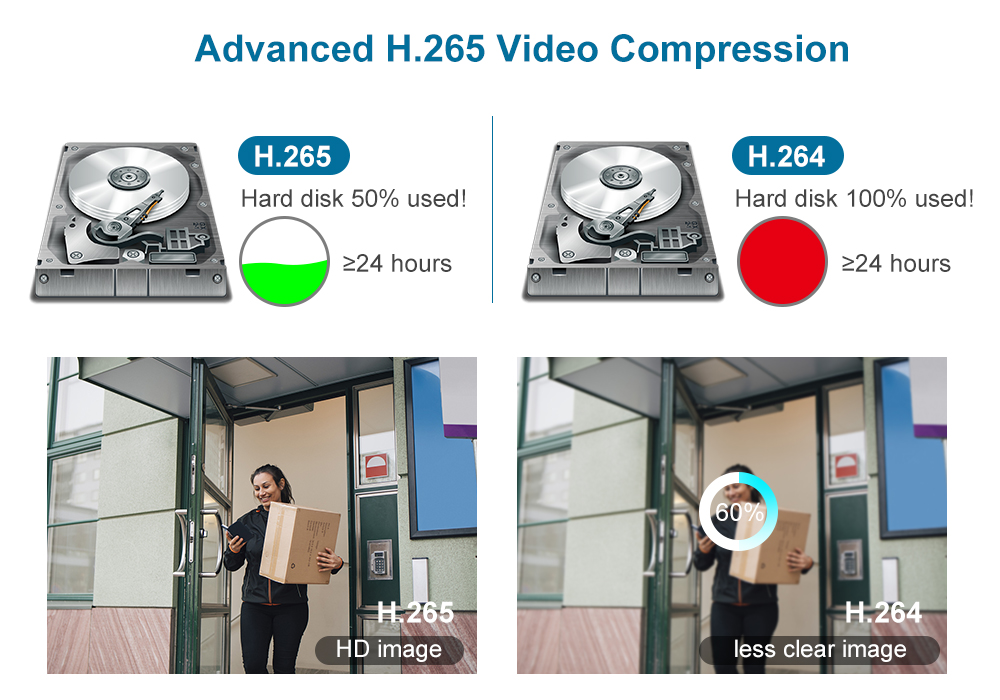 (Compatible for Hikvision) 
Default IP address: 192.168.1.110, username: admin, password: 123456
Please modify the default ip address and password by installing the device search tool AjDevTools
Working with Internet Explorer by type the camera's ip address
Real time view on mobile phone after installing the" Ac18pro" or 'Danala' app from APP Store or GooglePlay Market
Compatible for Hi-kvision,Plug and Play with Hi-kvision NVR,Support most of brand NVR that support standard protocol
Multi web browser, PC Client, mobile APP remote access
12V DC/PoE power supply, IP67 protection