Non-Contact Face Recognition Temperature Measurement Automatic Infrared Body Temperature Thermal Scanner Kiosk Access Control System with Face Comparison Library (Stand with Automatic Hand Sanitizer Dispenser)
▶ Facial Recognition Thermometer with automatic hand sanitizer dispenser, auto dispense of Sanitizer with hand motion, while measuring the forehead temperature,brush human face and perform high-precision infrared human temperature acquisition at the same time, recognition time <2s,Plug and play, directly connected to the power supply can measure body temperature.
▶ Temperature measurement range 86-113℉ (30-45 ℃) Accuracy ± 32.5℉ (0.3 ℃),High temperature alarm value can be set, Supports centigrade or Fahrenheit, Default Fahrenheit, Support mid-range temperature measurement and real-time warning of high Temperature.
▶ 7-inch IPS 1080P HD display ,support access control system.This automatic forehead temperature scanner station supports IE browser settings and computer client management software.we support 2 years warranty for quality-related issues and we will directly replace your new equipment for free,any help, please feel free to contact our lifelong technical support team.
▶ Face Recognition Terminal  Support 22400 faces database and 100000 records,Support electronic voice broadcast (normal human body temperature or super high alarm, face recognition verification results, Warning if not wearing a mask)
▶ Available languages:English, Spanish, Brazilian Portuguese, French, Italian, German, Japanese, Korean, and Russian…
Availability: 99 in stock
Plug and Play Non-Contact Face Recognition Temperature Scanner Kiosk
After simply install the stand, connect the power supply, and the device work. The device has a built-in memory card, which automatically saves face pictures with temperature and date.The device supports touch screen, so you can view the data directly on the device. Also Support Cloud managment and remote view anytime and anywhere through Smartphone/Pad/PC.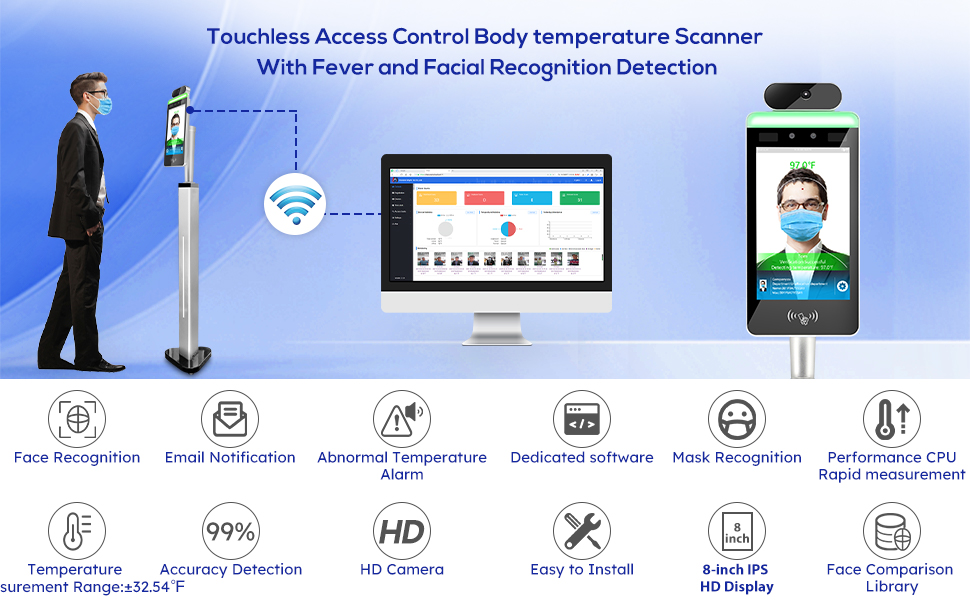 Automatic Hand Sanitizer Dispenser
This VK-20S-PRO can choose to have STAND only, or STAND with Touchless Automatic Hand Sanitizer Dispenser.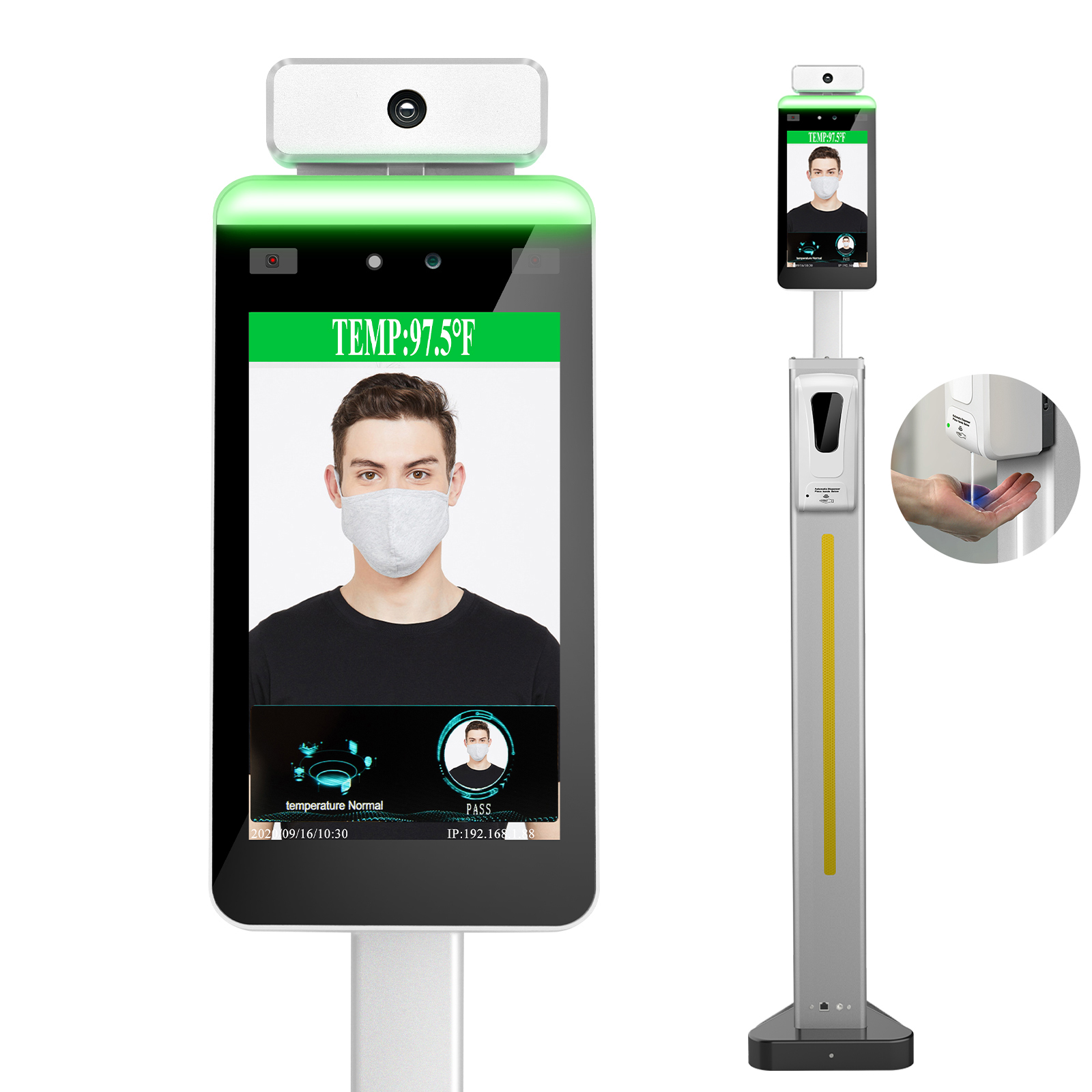 Abnormal Temperature
When it is detected that the body temperature is higher than the preset value,the built-in speaker of the device will alarm and send a face image with temp value to the client management software or your email. So you can avoid the situation from getting worse in the first place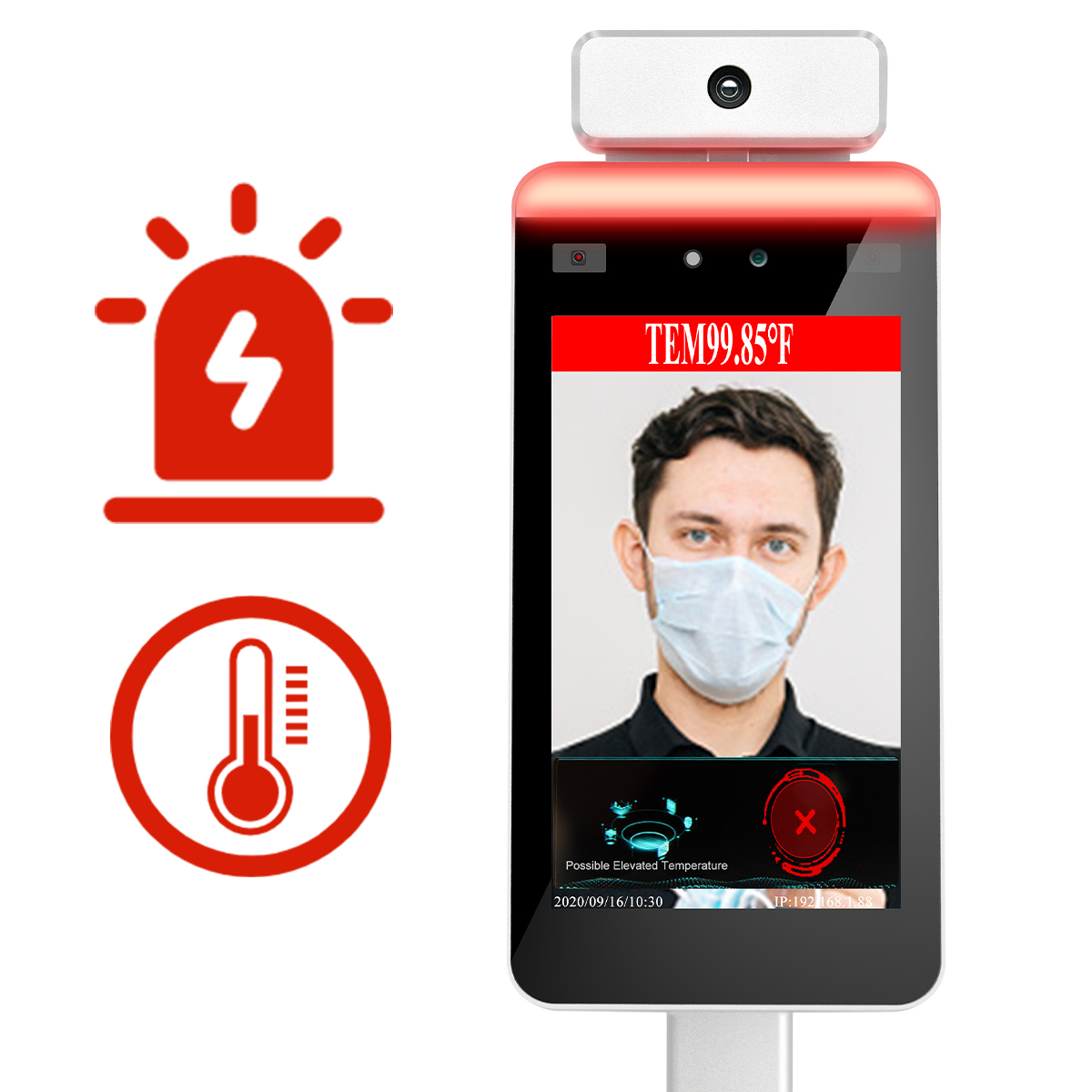 Mask Detection 
Identify people wearing masks,friendly reminders to ensure that people in the area actively wear masks, the device supports mask detection. Mask detection function optional, when it is detected that the person is not wearing a mask, the built-in speaker will remind you to wear a mask,which will remind everyone to pay attention to the safety of the community.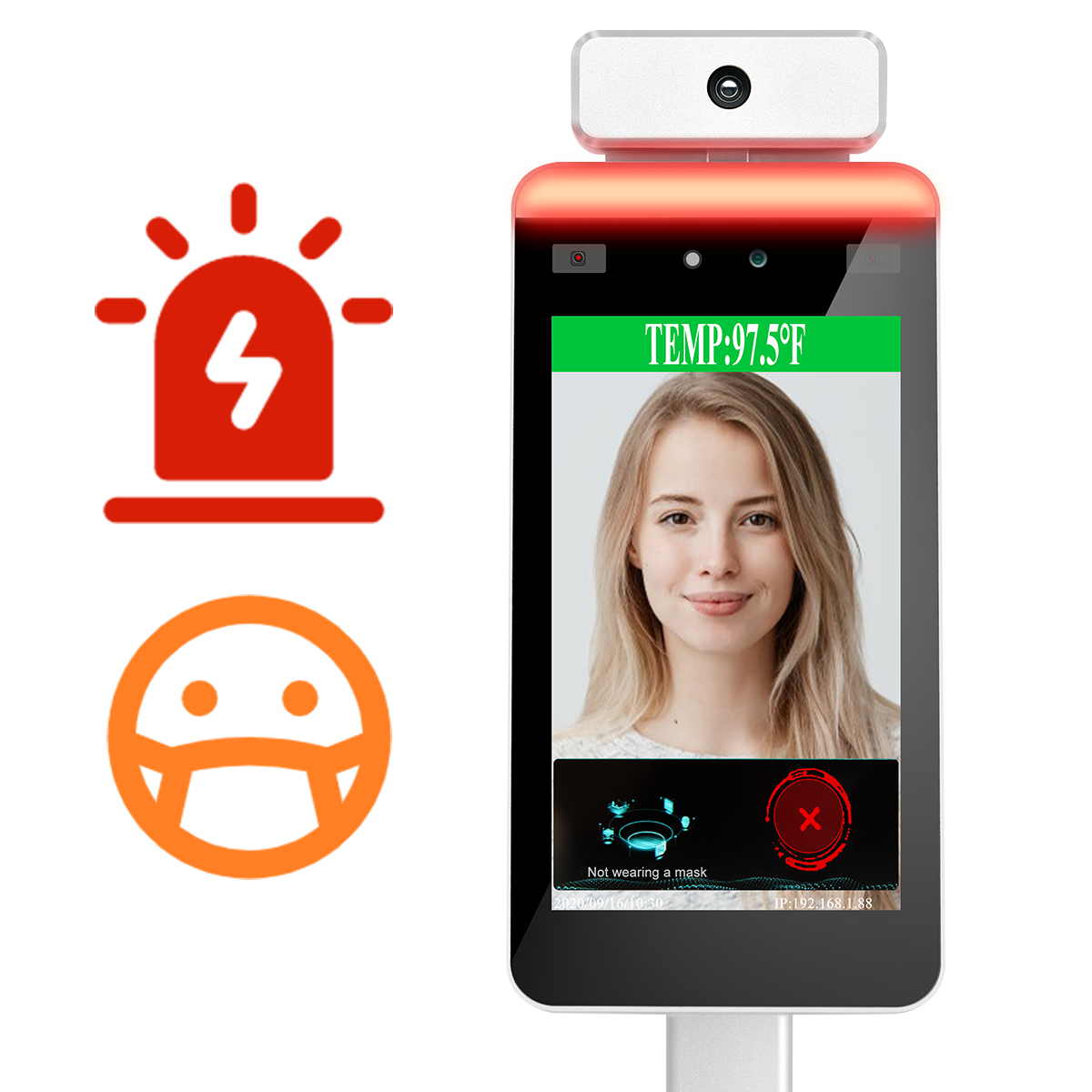 Face Comparison Library Software  
Integrated Linux operation system,this face recognition thermometer Max support the simultaneous storage of 50,000 face photos (less than 400 KB),10 million recognition records (0.45 KB) and 200,000 live capture photos,accuracy rate 99.9%;Support access control and attendance,better management of your employees and strangers.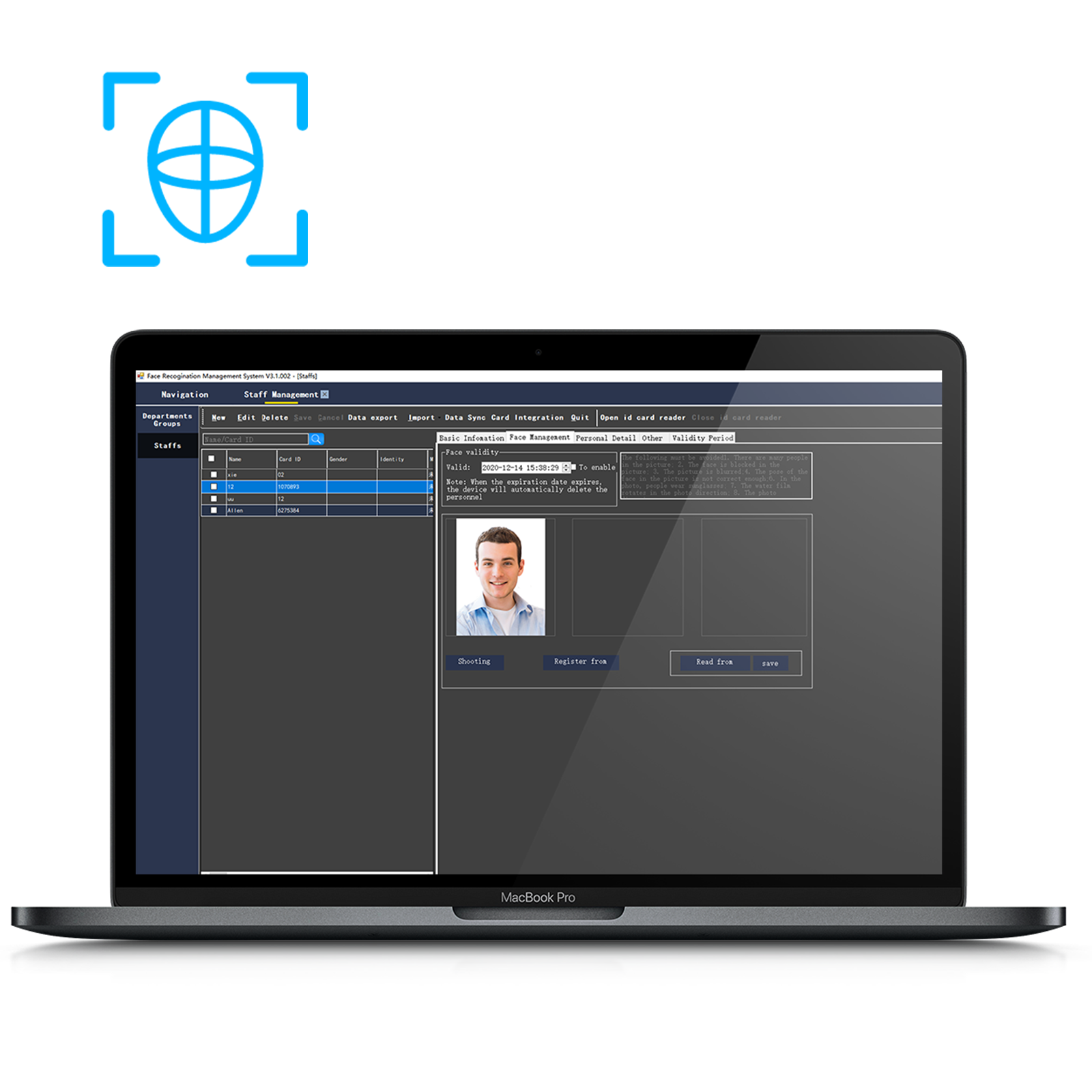 Data Record Management and Export
Lifetime free and friendly client management software supports face database registration, daily attendance clock and record, face image capture record with temp and batch export files.In addition, the device supports touch screen and is equipped with two USB interface, which supports U disk connection and directly exports historical data,frimware upgrade,mouse access control.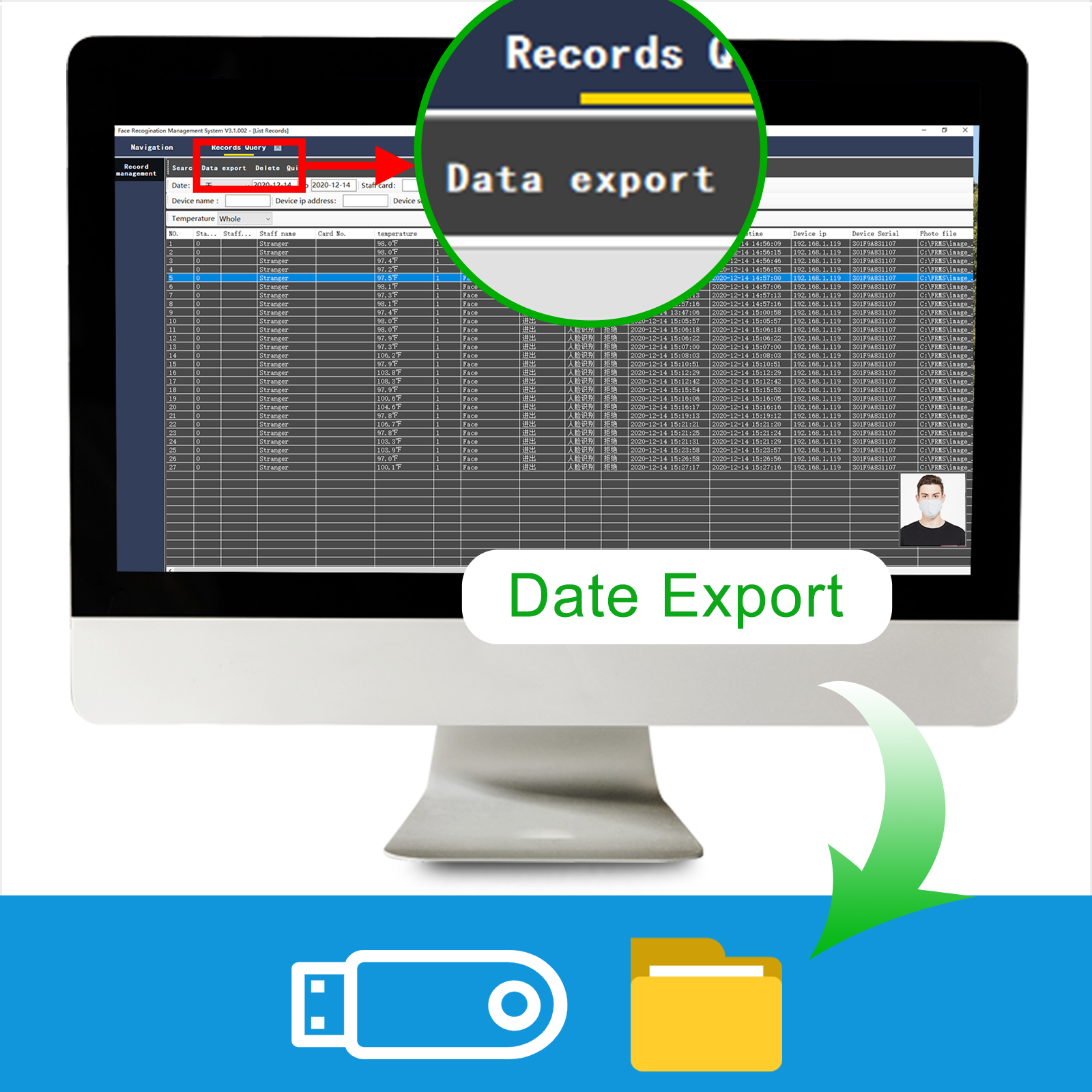 Over 4ft Of Range
Long Range Detection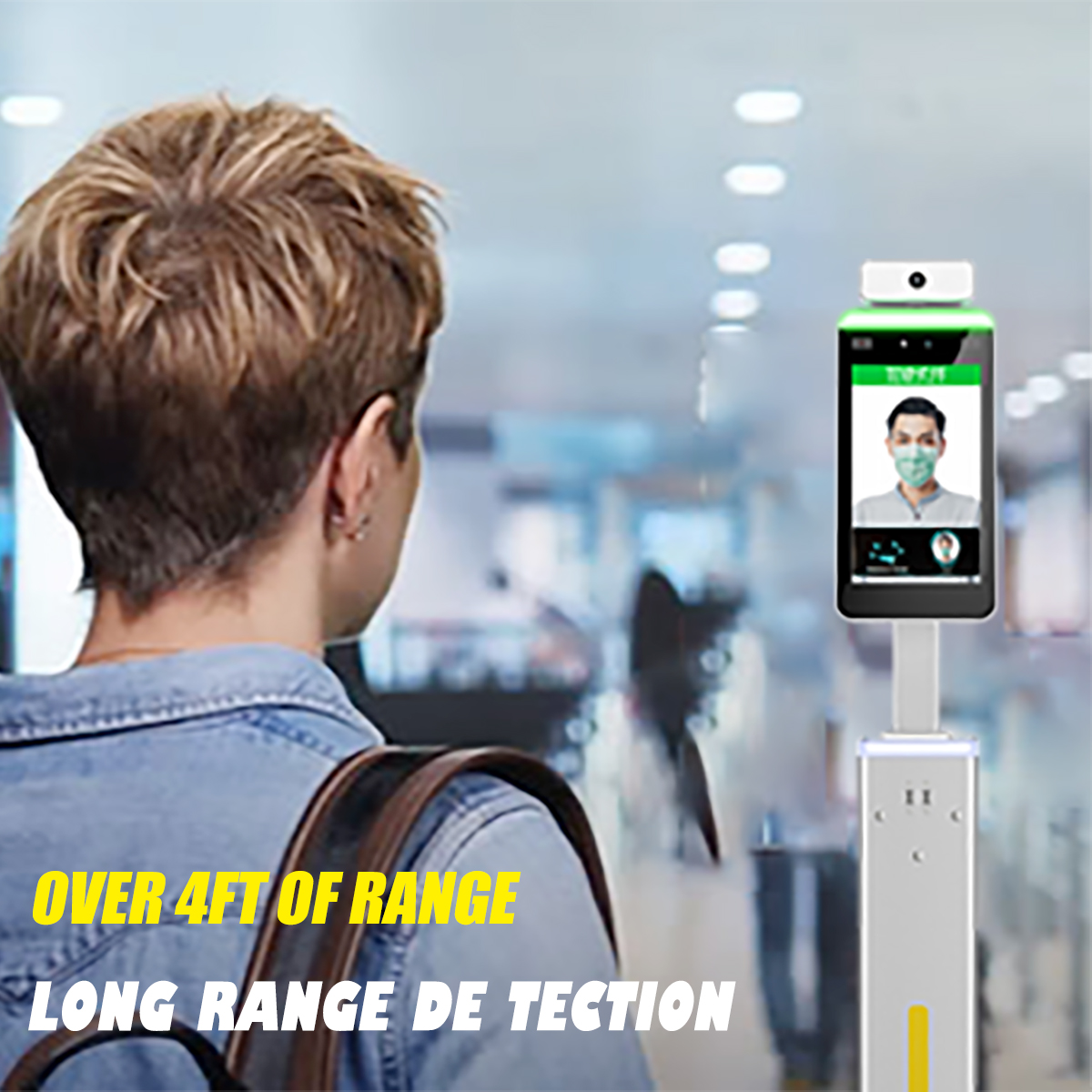 Applied to Multiple Occasions
Face Recognition Terminal widely used in gate channel and access control attendance, such as Entrance and Exit of Office, Schools, Industry, Station, Hotels, Retail Stores, Supermarkets, Security Departments ,HealthCare Providers,Care Homes,Factories,Clean Industriesand other Crowded Area,to achieve safe and efficient access control of personnel,which you could clearly know that you are in a safe environment.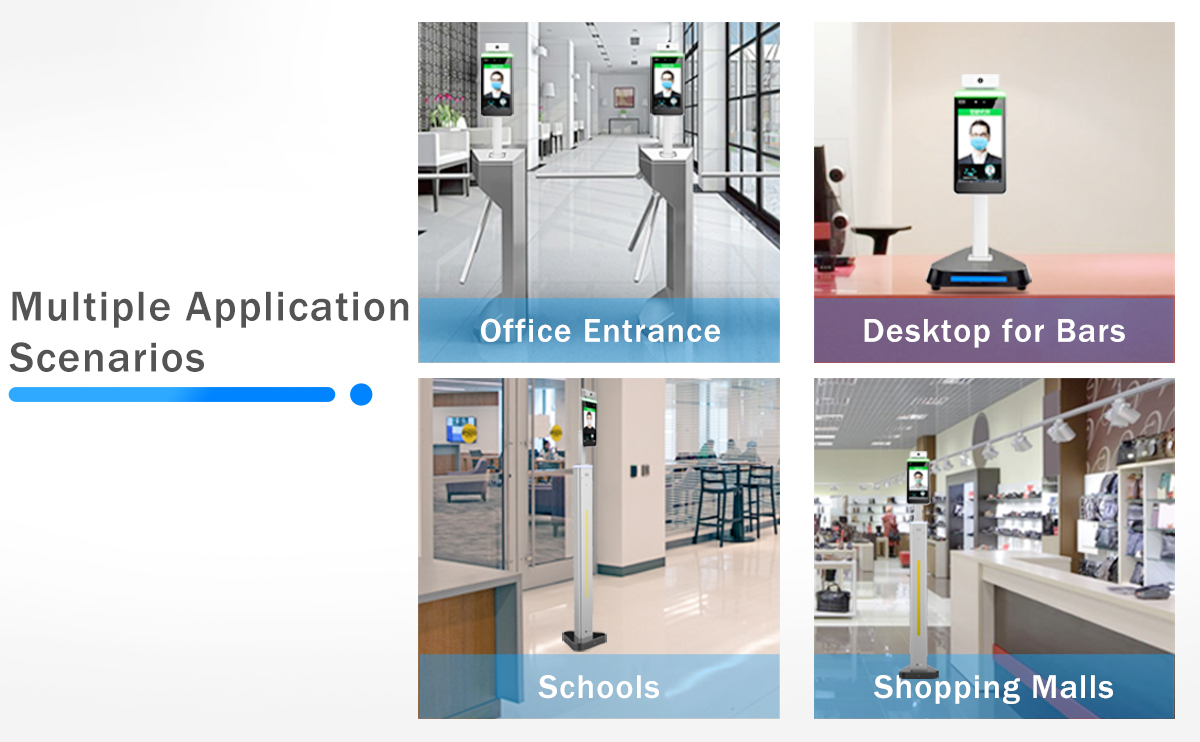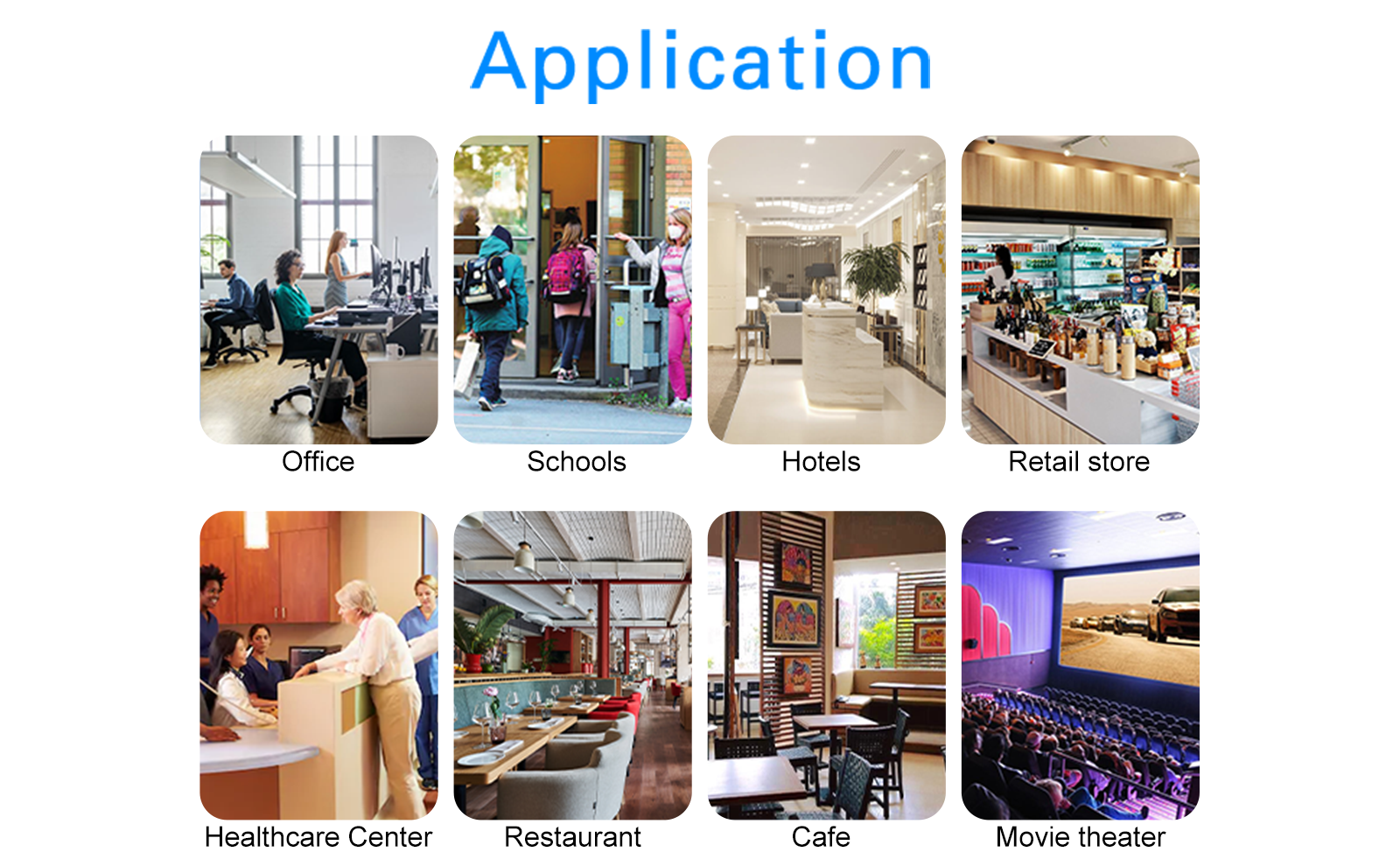 Client software Face Picture and Email Alarm Push 
support Local client management software and Cloud platform online management to view remote temperature measurement data instantly. When the temperature is abnormal, it supports email alarm push notification.The product comes with a silver USB flash drive, which contains electronic manuals and guide video.this face recognition thermometer