Smart Home Surveillance 4K 8MP Bullet PoE IP Camera
▶  1/2.8″ Sony CMOS sensor
▶  4K resolution 3840 x 2160P
▶  Low illumination 0.01Lux
▶  Day/Night, AWB/MWB,BLC, HLC, 2D/3D-DNR,Shutter, IR-CUT
▶  D-WDR,Mirror, rotate
▶  Multiply Style OSD Overlay,Motion Detection, Privacy Mask
▶  RTSP and 0-N-V-I-F 17.06 compatible with many third-party NVR
▶  smart265/264 dual-stream media server
▶  Easy-to-use P2P Cloud service
▶  Support user authentication, video data encryption
▶  Support Alarm Snapshot to Email and FTP
▶  Multiply WEB browser IE,Firefox 32bit ESR, PC Client, Mobile APP remote access
▶  RJ45 100mbps network port, IEEE802.3af PoE
▶  Lightning protection 4000V
▶  Strong water-proof housing, IP66
▶  Support Vehicle and Human Body detection
▶  2 pcs Array IR Leds, IR distance 30 meters
▶  External SD slot optional
Availability: 99 in stock
All these resources and support services are subject to updates, so check back regularly for the latest releases and information.
---
User Instruction
Detailed steps to ensure users install and configure the camera correctly.
Quick Start Guide
Provides simple steps to help users quickly install and configure the camera.
In order to bring you a better user experience, please pay attention
Default IP address 192.168.0.123, username: admin, password: 123456, supports DHCP( but it is turned off by default)
Please modify the default IP address and password by installing the device search tool AjDevTools, and resetting the password also needs to be changed using AjDevTools
Working with Internet Explorer by type the camera's ip address
You can download the "Danale" app from the Apple App or Google Play Store to view live camera streams remotely from anywhere, anytime.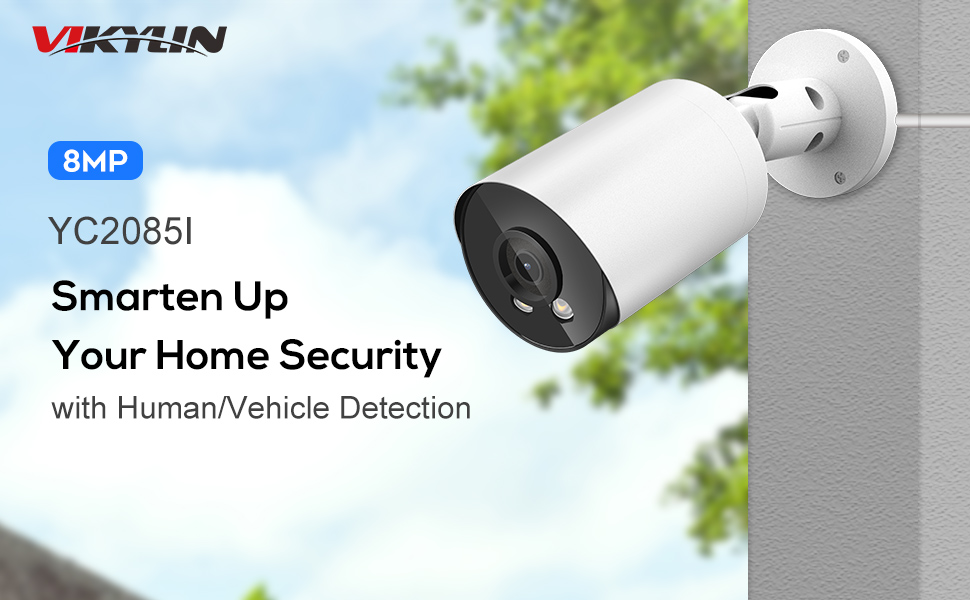 Advanced F1.0 large aperture lens
This outdoor IP camera captures 8MP Super HD videos at 20fps, therefore bringing an ultra-crisp and detailed on-screen experience that makes every detail vivid and inescapable. With advanced 3D-DNR and IR technology, the camera is capable of capturing stable and sharp night vision up to 100ft.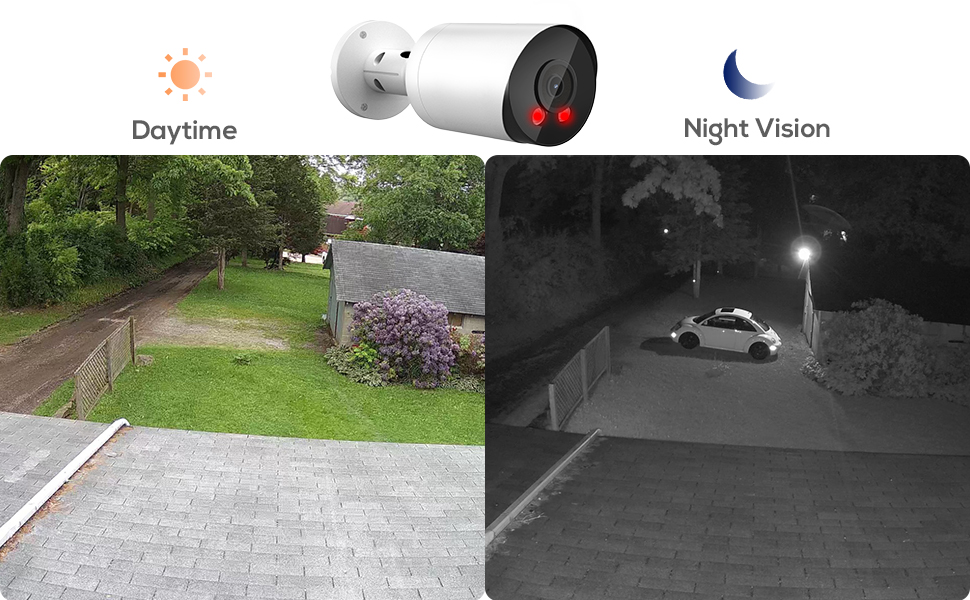 AI Human/Vehicle Detection
This YC2085I security camera comes with keen and sharp 4K 'eyes' that can understand what it sees by the leading-edge human/vehicle detection. Unnecessary alerts from disturbing factors such as waving leaves, flying bugs, moving shadows will be reduced greatly. Enjoy peace of mind with this smart home security assistant.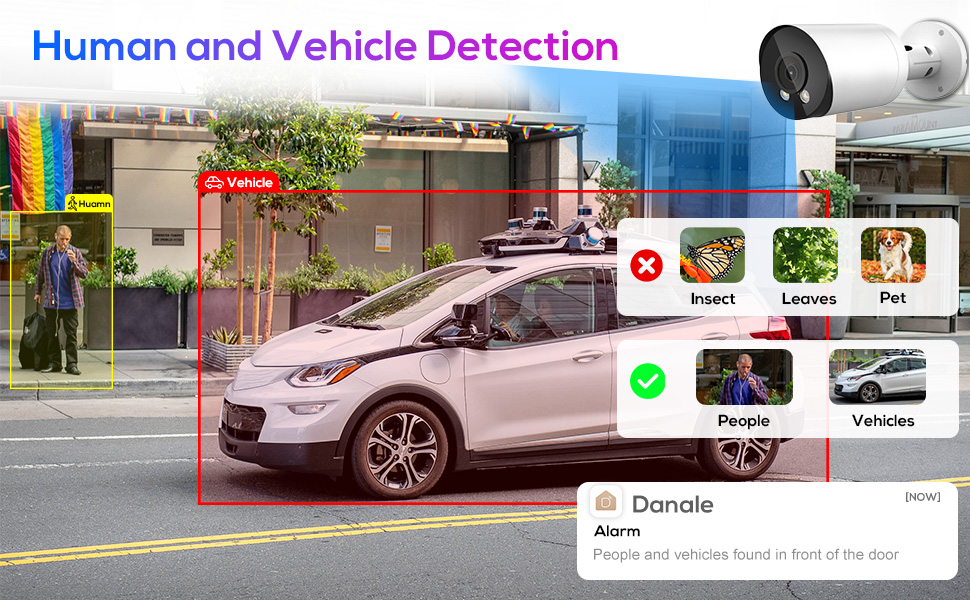 Real Ultra HD 4K
See the World in All Its Infinite 4K Ultra HD Picture Ouality
3840×2160@20fps, 1/2.8″ Sony CMOS sensor, 120 dB true WDR, 3D DNR, HLC & BLC.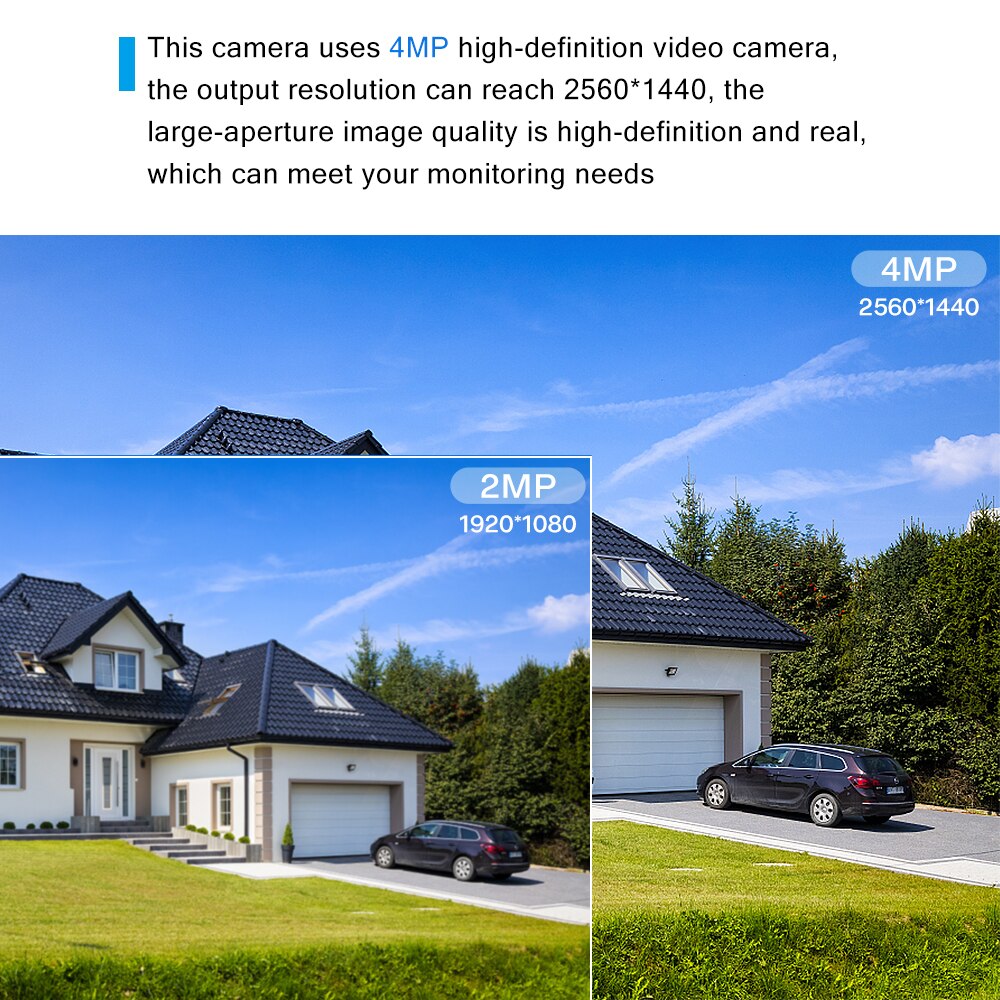 High Quality Night Vision Up To 30m Distance
(Long night vision distance up to 30m.High quality infrared night vision surveillance camera captures crystal clear video evidence of theft and vandalism that occur in low-light conditions.Safety for monitor your home,protect you and your family)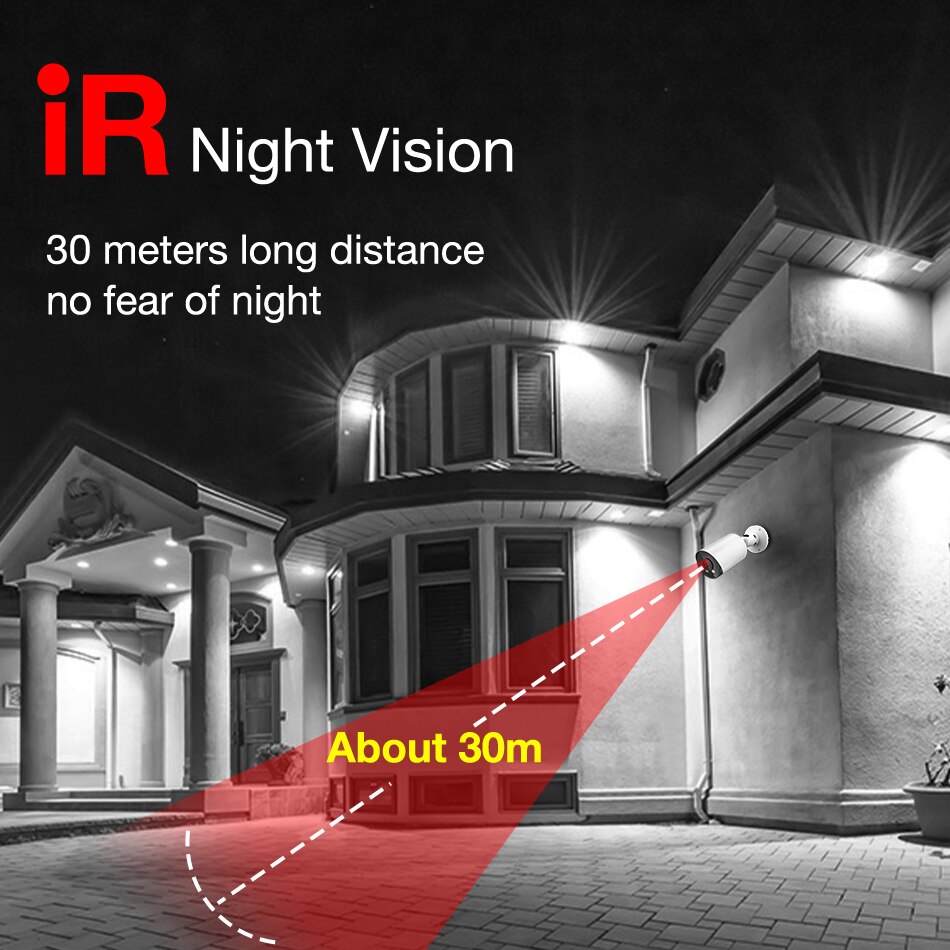 One-way Audio Real Time Voice Recording
(The camera built-in Microphone support real time voice recording,You can hear instantly even when you visit on your mobile phone, and keep an eye on what happening around you house)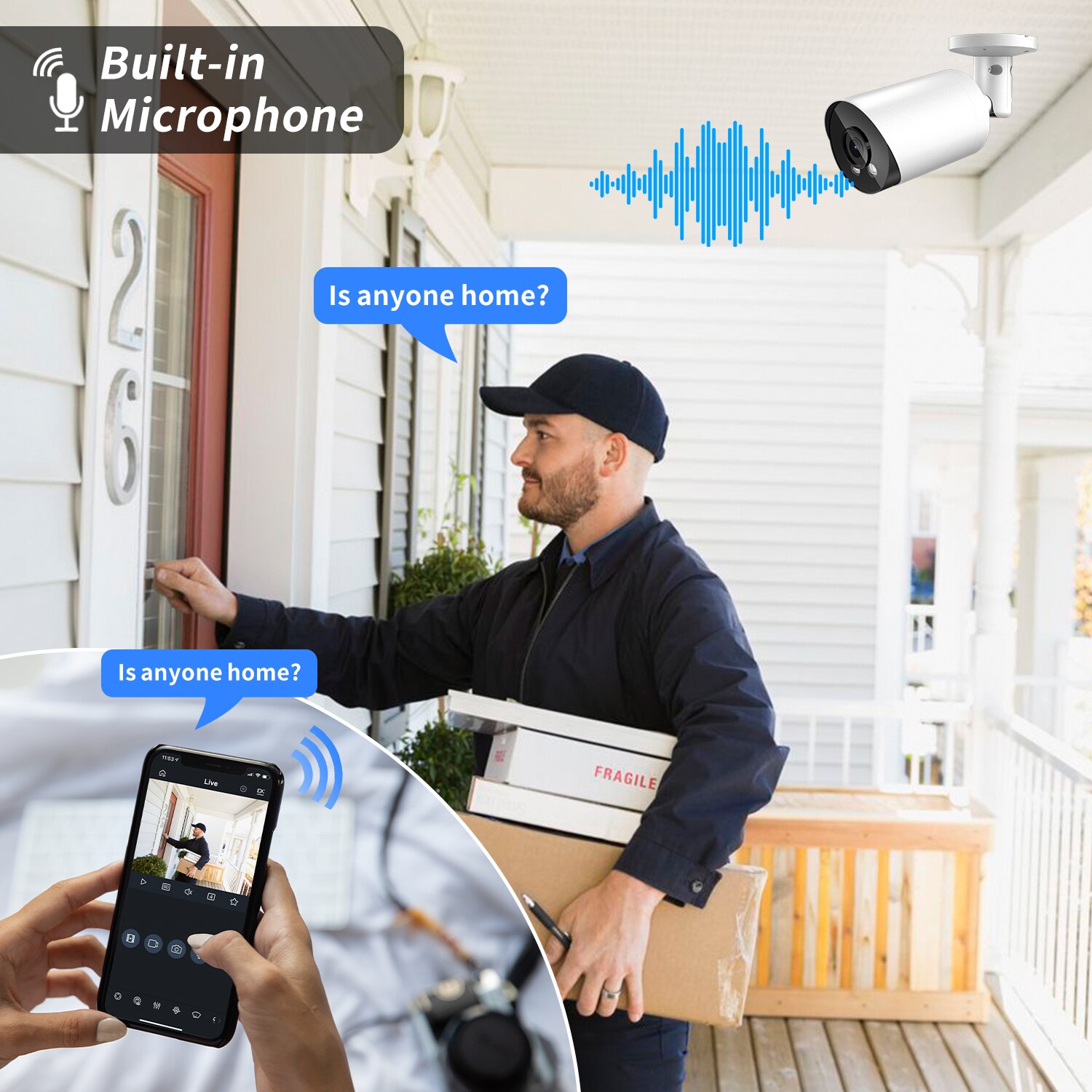 Motion Detection & Get Instant Alerts
(Within the monitoring range, the system will automatically detect intruders, and push the alarm information in time, to remind you to take action to protect your property)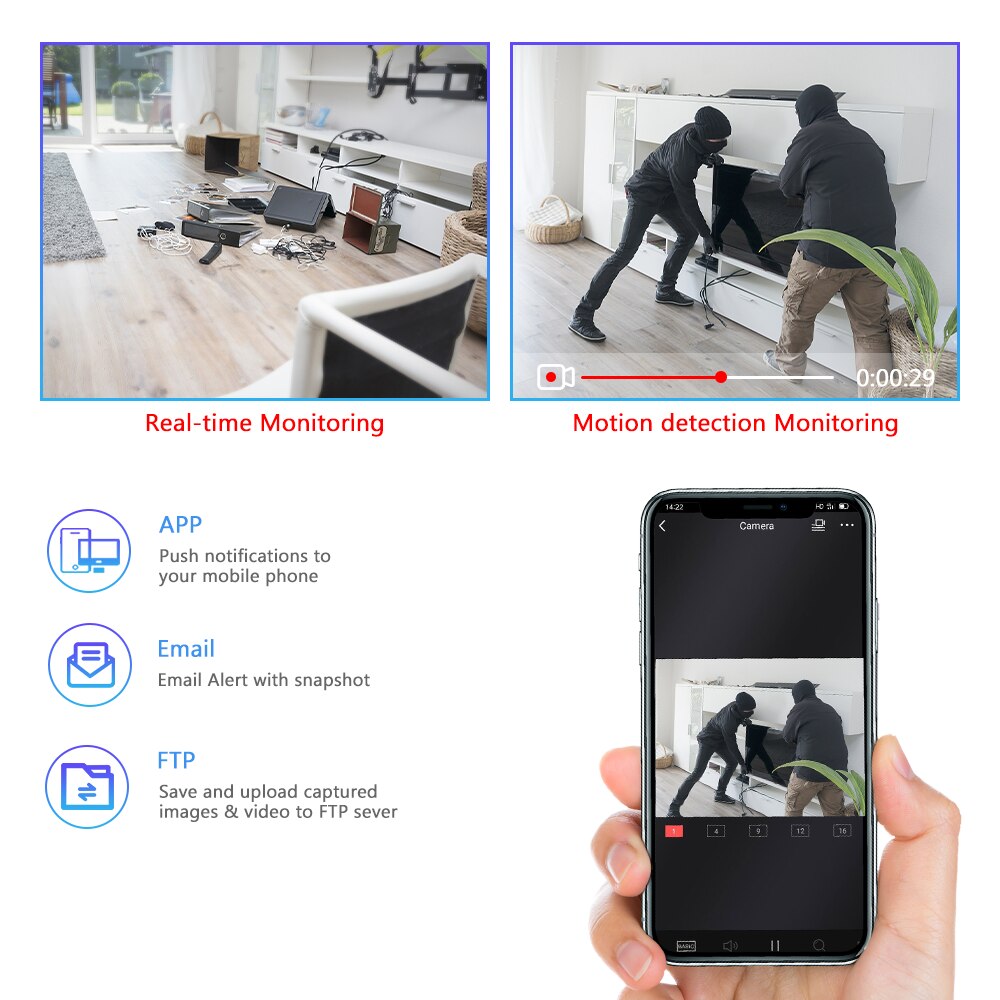 PoE Play and Plug with Less Effort
(This PoE IP camera only needs to be connected to a network cable to achieve the purpose of data transmission and power supply The installation is easy and simple. At the same time, this camera comes with Hikvision private protocol, so it can be play and plug with Hikvision NVR)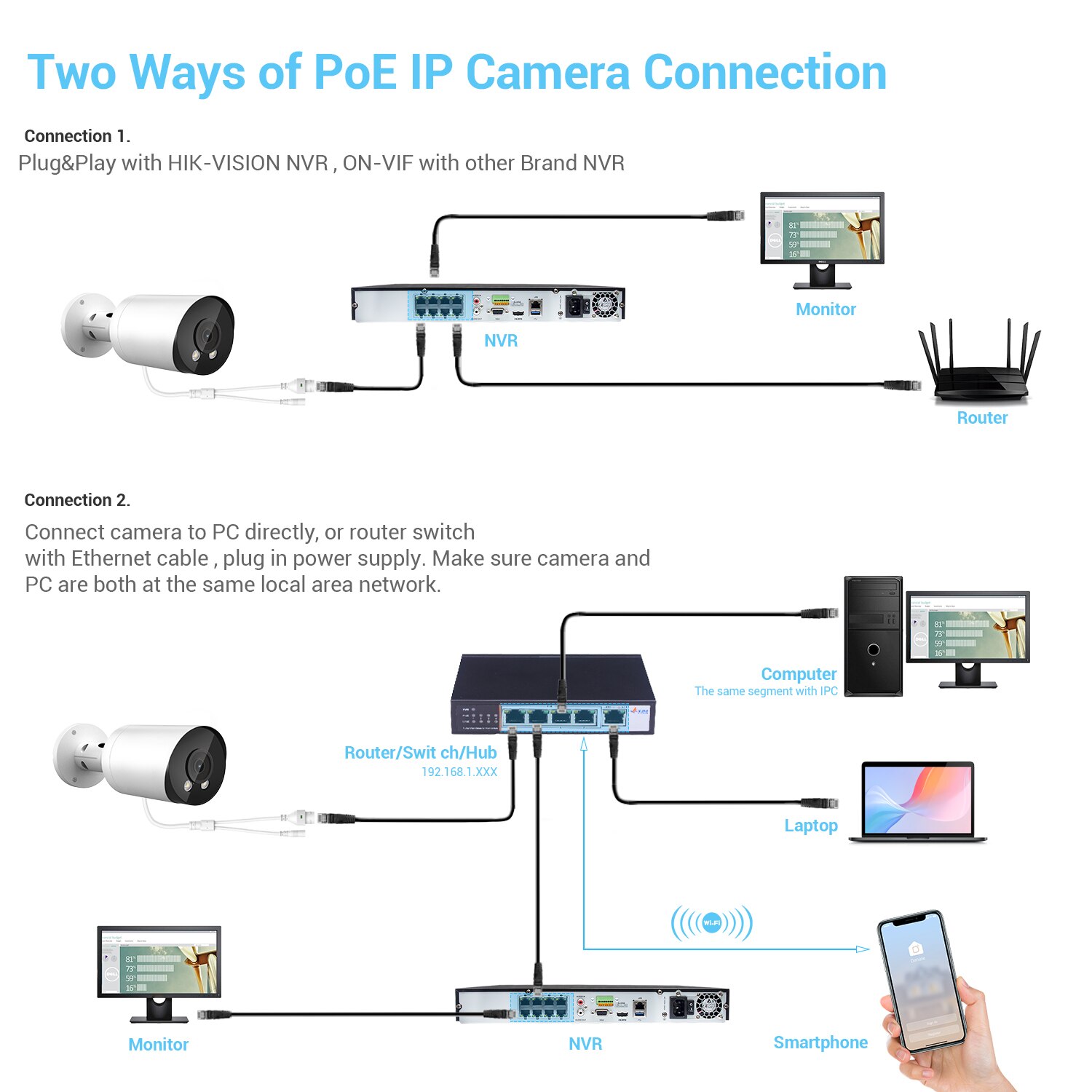 Smart 265 Video Compression, Save Much Storage Space and Money
(With the 265 video compression technology, more memory space will be saved than the 264 in storing the same videos. At the same time,this powerful function delivers much smoother video recordings and saves the cost ofbuying an extra HDD)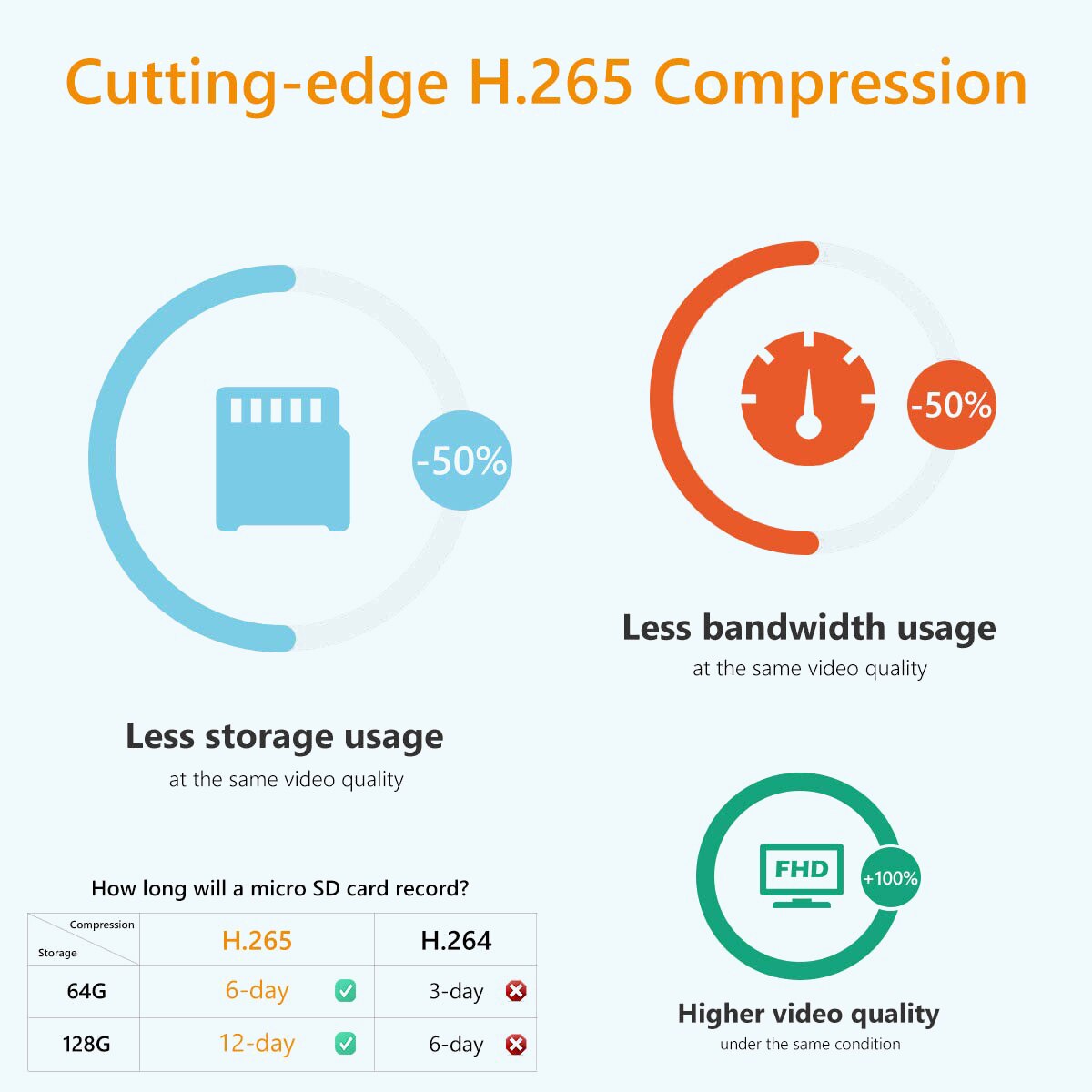 IP66 Waterproof Metal Case,Widely Used For Indoor & Outdoor
(The all-metal shell makes the camera have good waterproof, cold and heat resistance performance. Thus, you can install it to various indoor and outdoor places according to your needs)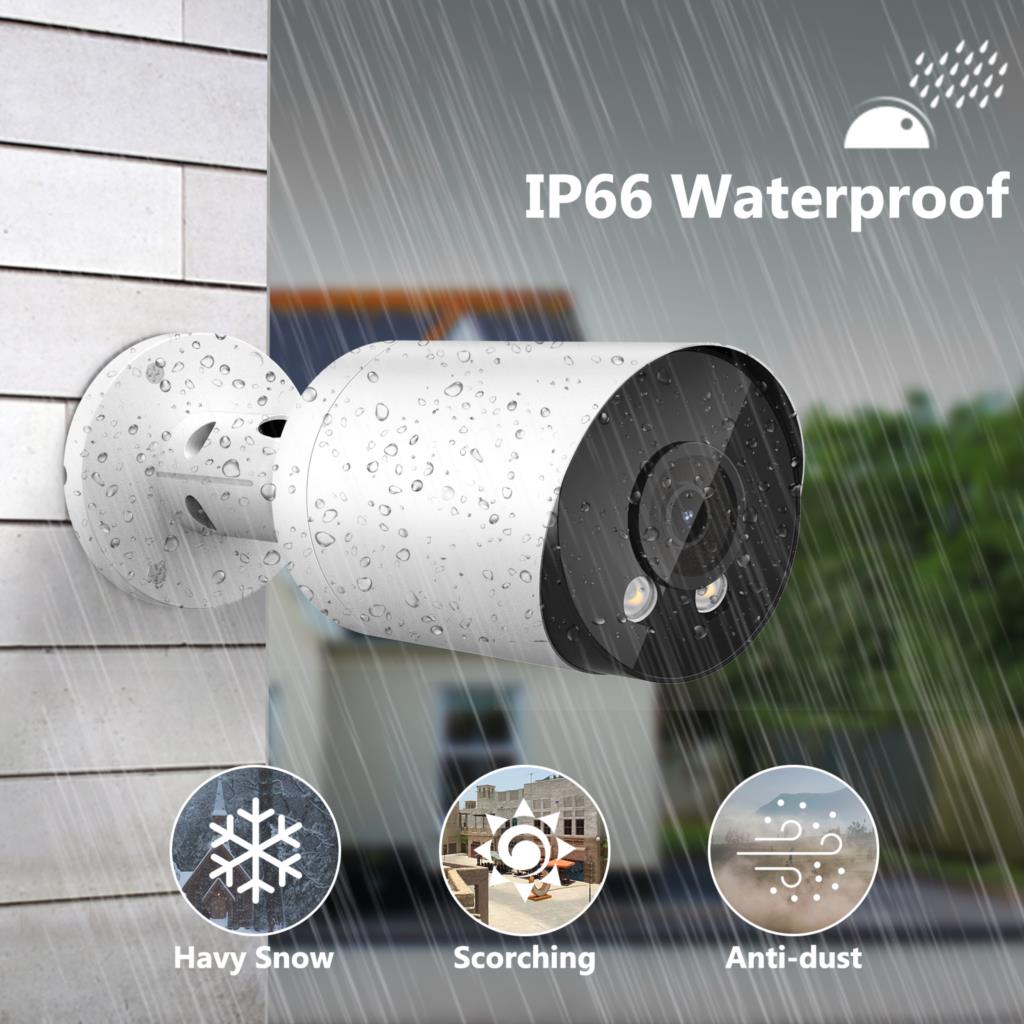 Easy Access Via Free Mobile Device APP & PC Software
(Even though far separate the thousand miles, you can know everything about monitoring area on mobile phone, tablet or PC)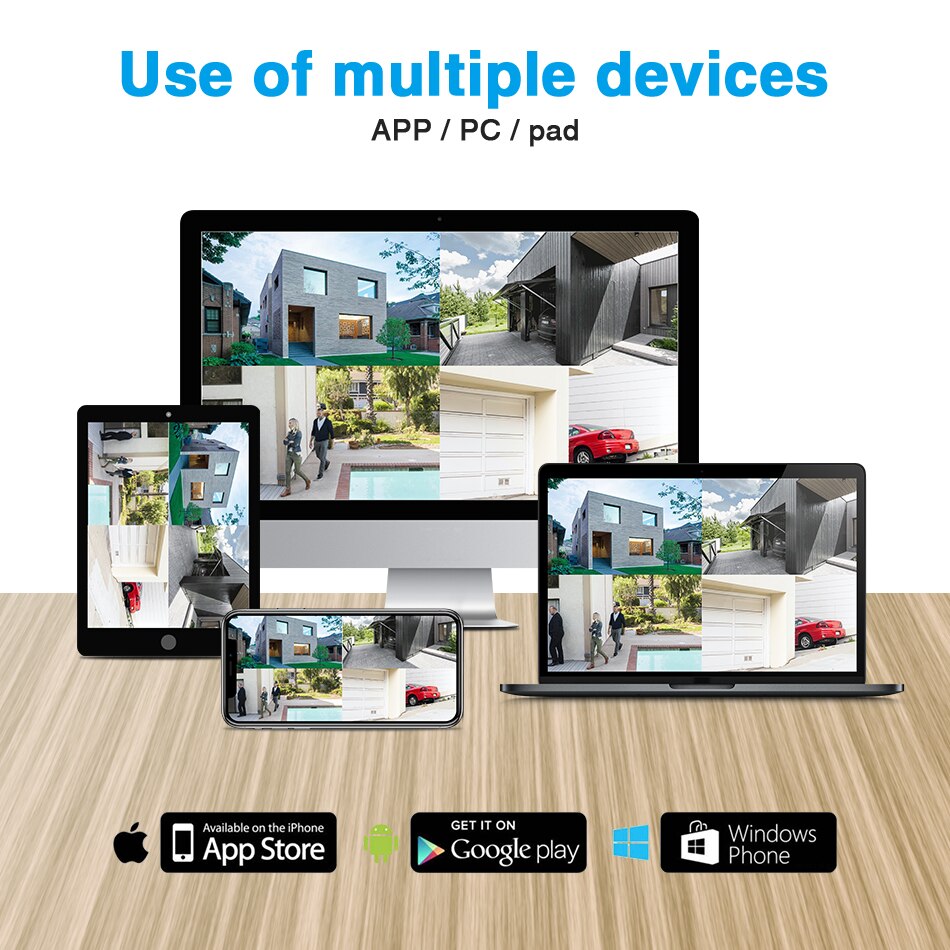 Applied To Multiple Occasions
(Widely used for a variety of environments, like home, meeting room, warehouses, shopping mall and so on. The IP security system is very easy to use, it is a best choice for your life)