Hikvision Compatible 4MP Dual Lens 180° Panoramic ColorVu IP Camera
▶ Ultra HD Dual Lens 180° Panoramic camera, 2K/4MP resolution and adjustable angles.
▶ Intelligent human and vehicle detection, cutting-edge H.265+ video coding, and receive instant pop-up alarms via VideoLink mobile app.
▶ Ultra clear images even in low-light conditions with F1.6 lens and Colorvu night vision technology.
▶ IP67 water and dust resistance, for consistent performance in any weather.
▶ Exceptional IR range of up to 30 meters for extended visibility.
▶ 24/7 continuous recording and seamless plug and play with VIKYLIN NVR
▶ Supporting storage of up to 512GB micro sd-card.
Availability: 99 in stock
All these resources and support services are subject to updates, so check back regularly for the latest releases and information.
---
Firmware
Download it to update and enhance the ip camera's surveillance performance.
User Instruction
Detailed steps to ensure users install and configure the camera correctly.
Quick Start Guide
Provides simple steps to help users quickly install and configure the camera.
Full-Color Night Vision
Vivid, true-to-life colors, allowing you to identify objects and individuals with rearkable accuracy, both day and night.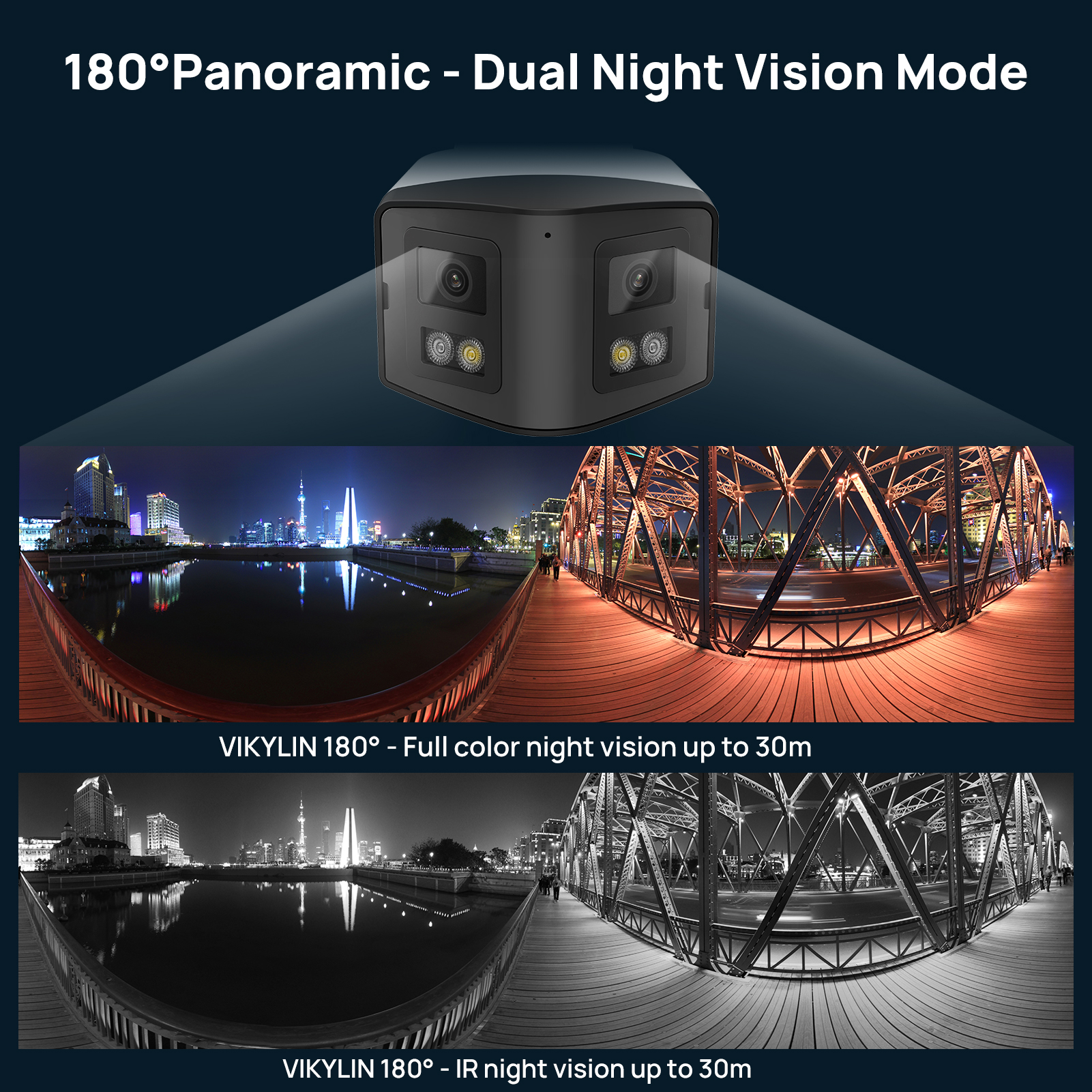 180-Degree Panoramic View
Ultra wide angle without blind spots through the 180-degree panoramic view, eliminating the need for multiple cameras.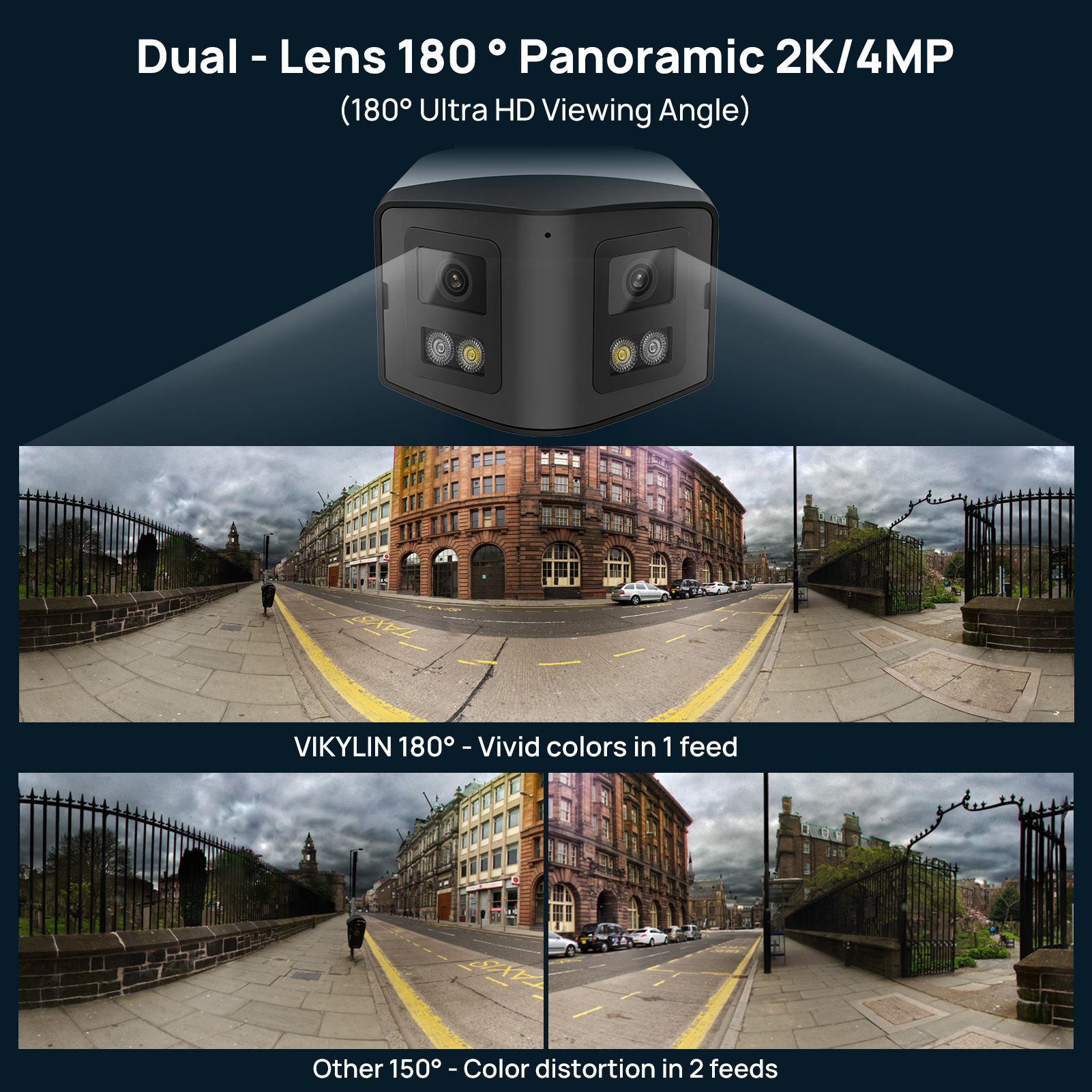 Smart Human and Vehicle Detection
Advanced AI detection for accurate of humans and vehicles detection, reducing false alerts and enhancing security effectiveness.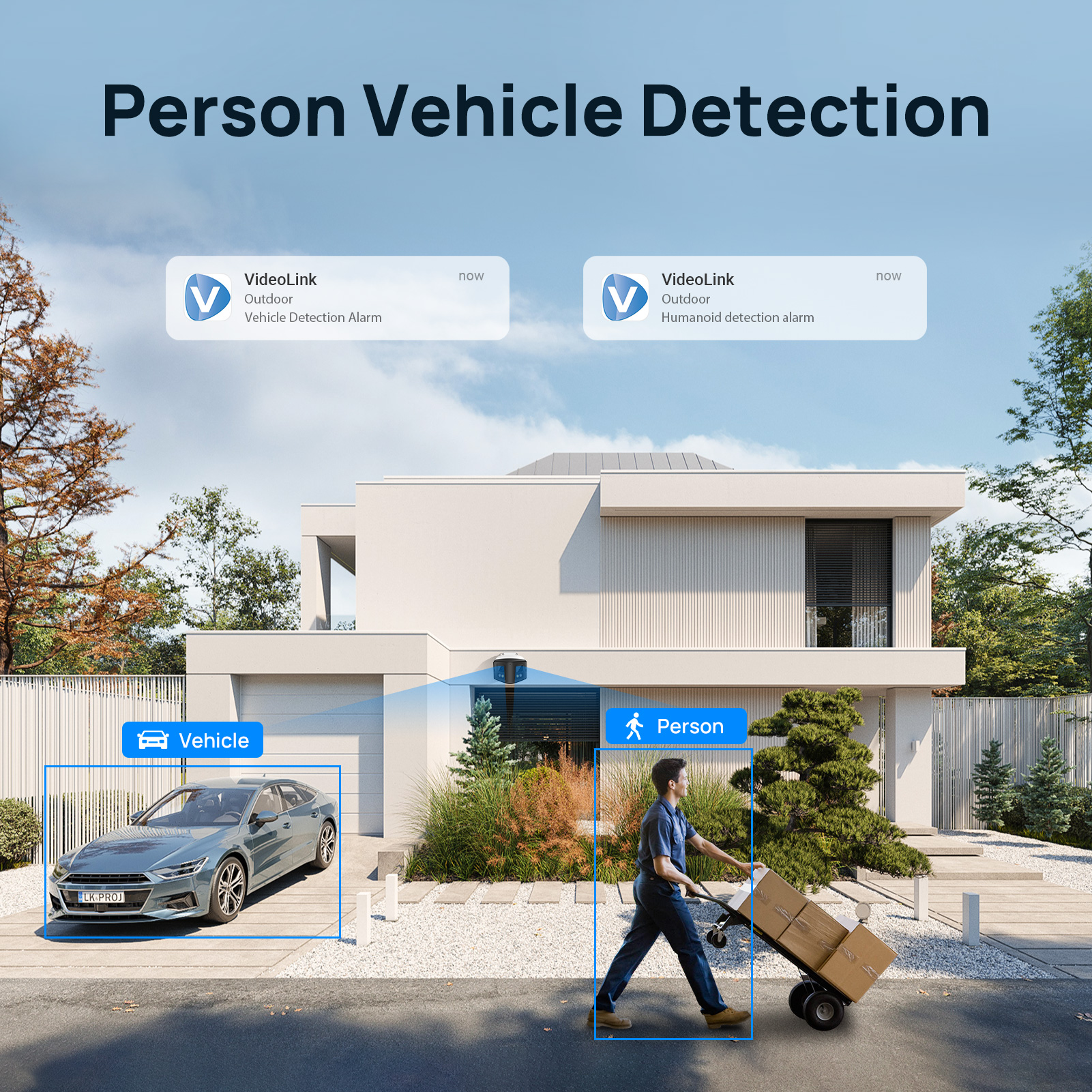 Built-in Microphone
Stay connected with real-time interaction using the integrated two-way communication microphone.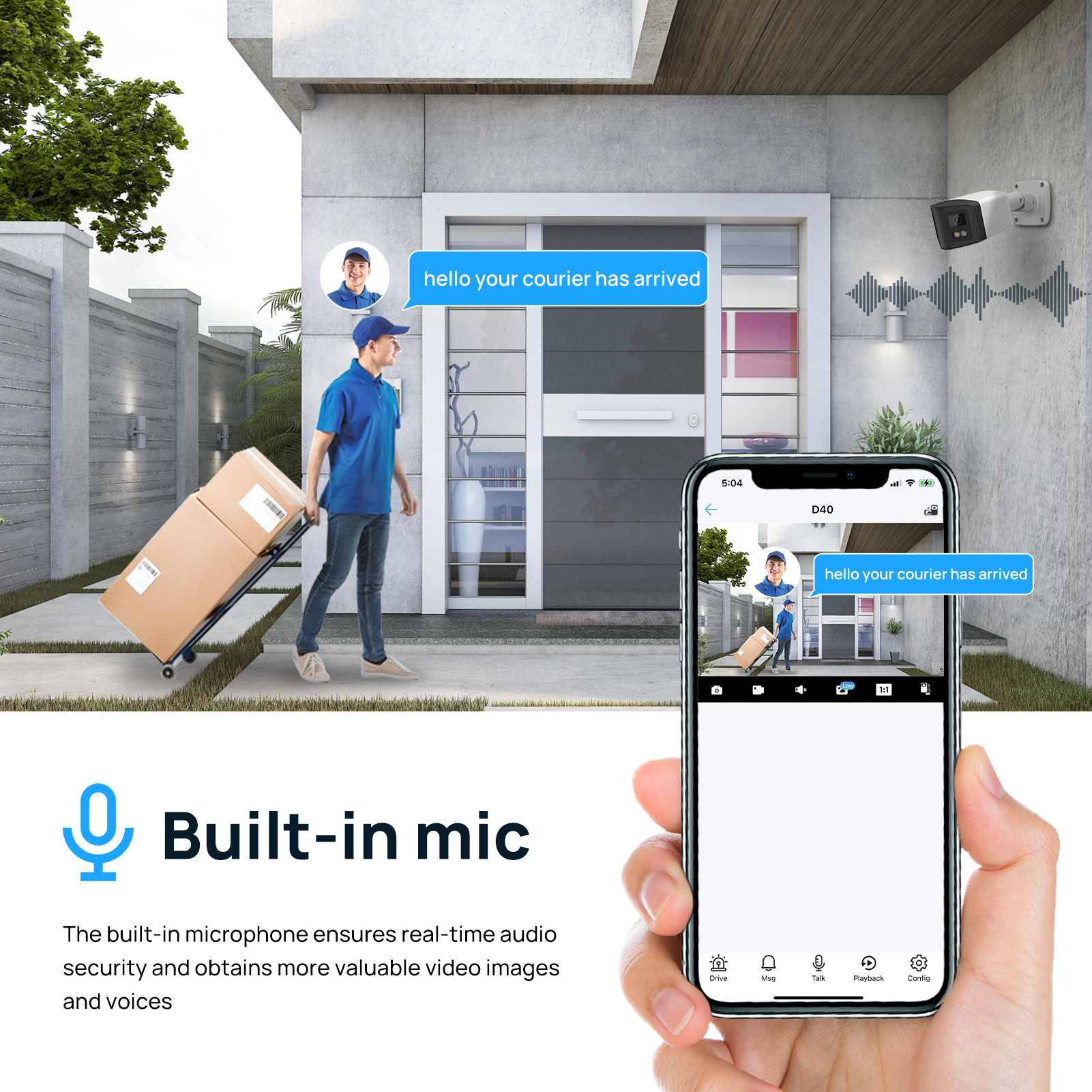 IP67 Waterproof
Designed with IP67 waterproof rating, ideal for outdoor installation in varying weather conditions.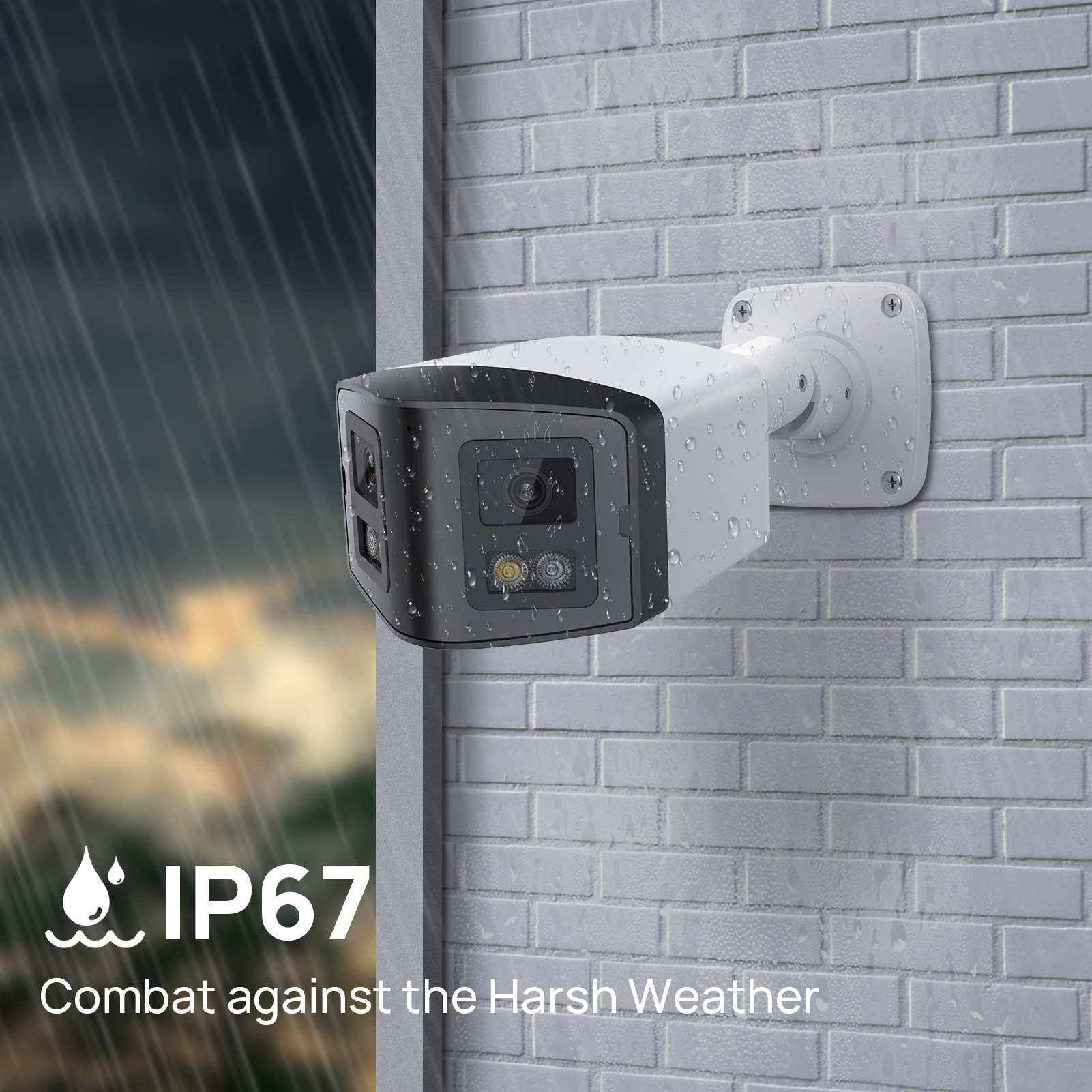 Mobile Access in Seconds
Enjoy swift mobile access within seconds and view your premises remotely at any time, providing you with instant peace of mind.