Hikvision Compatible 4K 8MP Auto Tracking Security Camera PoE PTZ Camera Outdoor
▶ 1/2.8″ Sony low-light CMOS sensor
▶ 4K 8MP resolution, 3840 x 2160 output
▶ Low illumination 0.01Lux
▶ 20x optical zoom lens
▶  Day/Night, AWB/MWB,BLC, HLC, 2D/3D-DNR,Shutter, IR-CUT
▶  D-WDR, Mirror, flip, Defogging
▶  Multiply Style OSD Overlay,Motion Detection, Privacy Mask
▶  RTSP and O-n-v-i-f 17.06 compatible with many third-party NVR
▶  Smart265/264 dual-stream media server
▶  Easy-to-use P2P Cloud service
▶  Support user authentication, video data encryption
▶  Support Alarm Snapshot to Email and FTP
▶  Multiply WEB browser IE,Firefox 32bit ESR, PC Client, Mobile APP remote access
▶  Lightning protection 4000V
▶  Strong water-proof housing IP66
▶  8 pcs Array IR Led, IR distance 80-100 meters
▶  Support human auto tracking
Availability: 99 in stock
All these resources and support services are subject to updates, so check back regularly for the latest releases and information.
---
User Instruction
Detailed steps to ensure users install and configure the camera correctly.
Quick Start Guide
Provides simple steps to help users quickly install and configure the camera.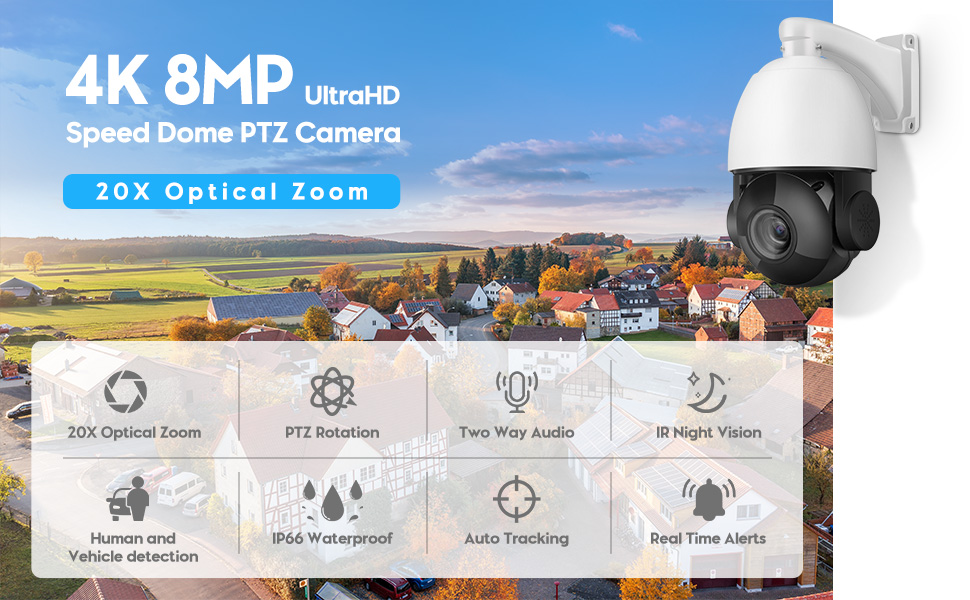 Some Important Tips for You to Use this PoE IP Camera More Easily and Quickly
For more comprehensive features, please set up on your browser. To set up the auto-tracking feature, please call 152. For more details, please download the brief from the product guide and documentation.
2. You can search and download the mobile application "Danale" through the APP Store or Google Play Market for remote real-time monitoring.
3. This POE IP camera is compatible with Hikvision protocol, plug and play. It also supports Open Network Video Interface protocol and is compatible with other third-party NVRs like Dahua.
4. This PoE ip camera is compatible with most security monitoring software, such as Blue Iris, iSpy, VLC, etc.
5. Camera Default IP Address: 192.168.0.123, User Name: admin, Password: 123456
6. Due to browser compatibility issues, it is recommended to use Internet Explorer to log in to access the ip camera.
7. Install the "Danale" app from the APP Store or Google Play Market and manually add the camera by entering the SN code on the camera box. Or login in IE browser, set the P2P option and scan the QR code to add the camera when it is online. Tie the camera to your phone for remote real-time monitoring.
8. The electronic user manual or specification sheet of this PoE IP Camera can be downloaded from Product Guides and Documents.
9. Adding to 3rd-party NVR, please modify the ip address of this camera by "AjDevTools".
10. To download the search tool or manual, please visit : www.mydownload. store or www.vikylin com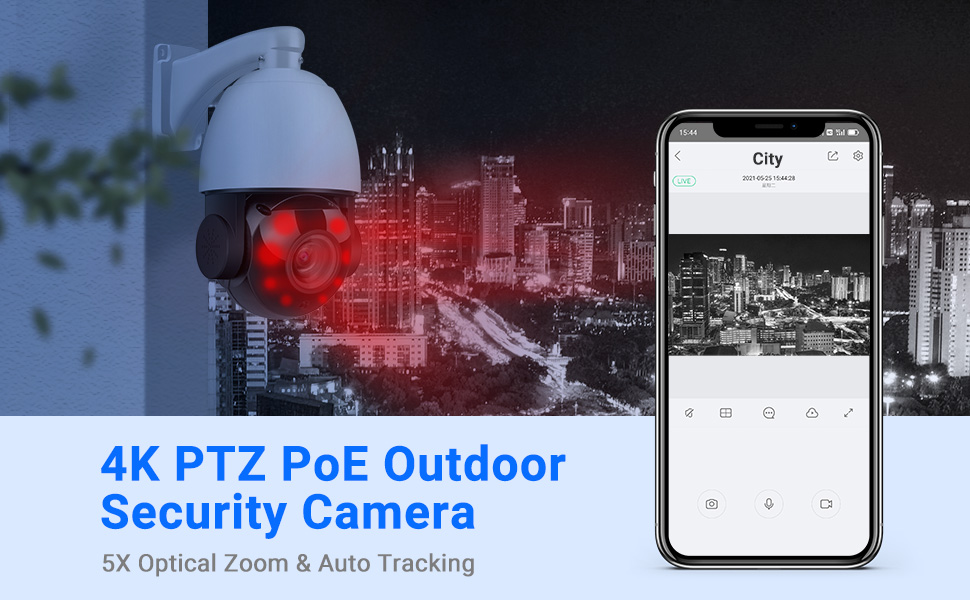 AI Human Vehicle Detection
This PoE PTZ security camera combines human vehicle detection with auto tracking together to filter 98% unwanted alarms by deep learning algorithm analysis.
It can quickly and effectively response to do face detection, line crossing detection, intrusion detection, so that improving the accuracy of human and vehicle alarms.
While the auto tracking function on, it will track the moving targets automatically and keeps an eye on suspicious activities for you (tracks human figures)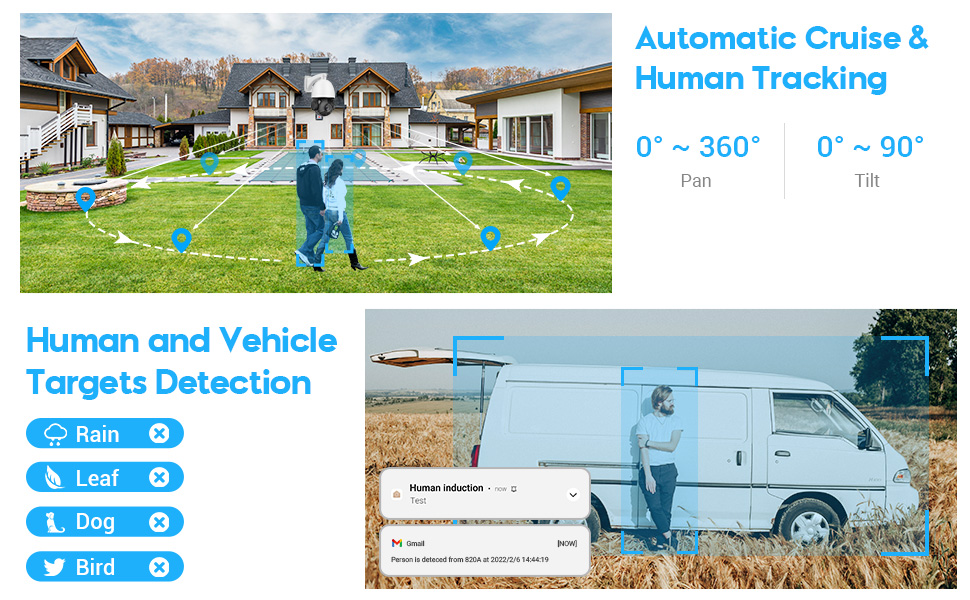 High quality imaging with Ultra 
HD 4K ResolutionThis PoE PTZ Camera Outdoor with Ultra HD 8MP(3840×2160) Resolution & 1/2.8″So-ny Low-light CMOS Sensor extremely clear picture both in daylight and at night.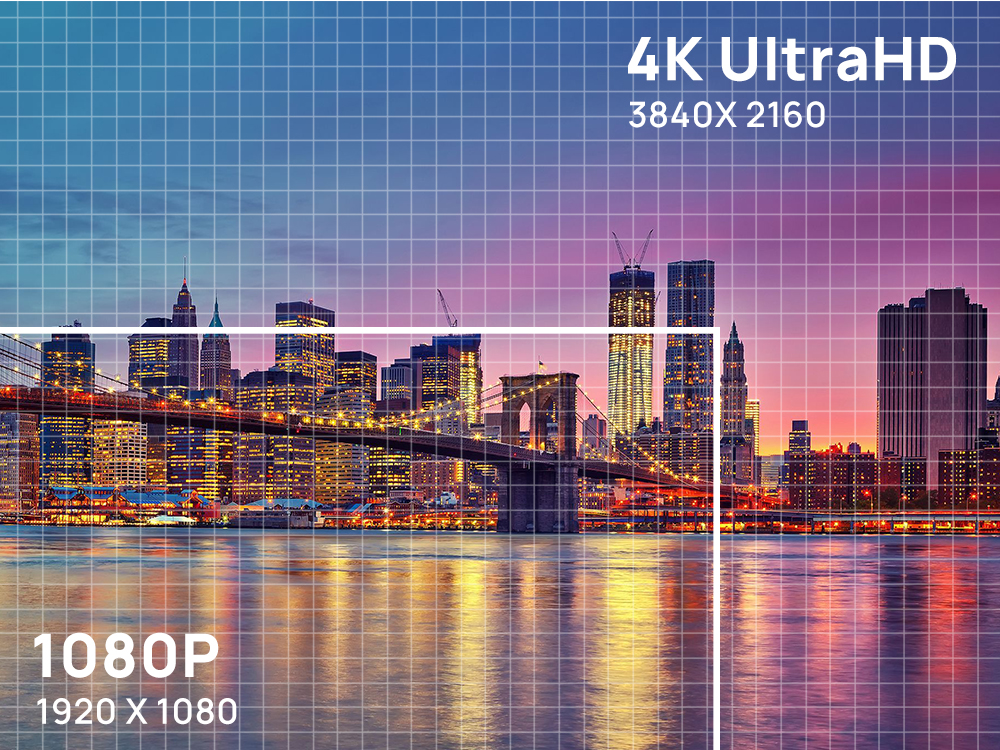 360 Degree Automatically Patrol
Not to miss every detailPreset Point: 128A-B Scanning: SupportAuto Cruising: Support 8 groupsPower on Action: Preset/Scan/CruisePower-off Recovery: SupportPan: 0° ~ 360°; Tilt: 0° ~ 90°Pan: 0.5° ~40° /s; Tilt: 0.5° ~40° /s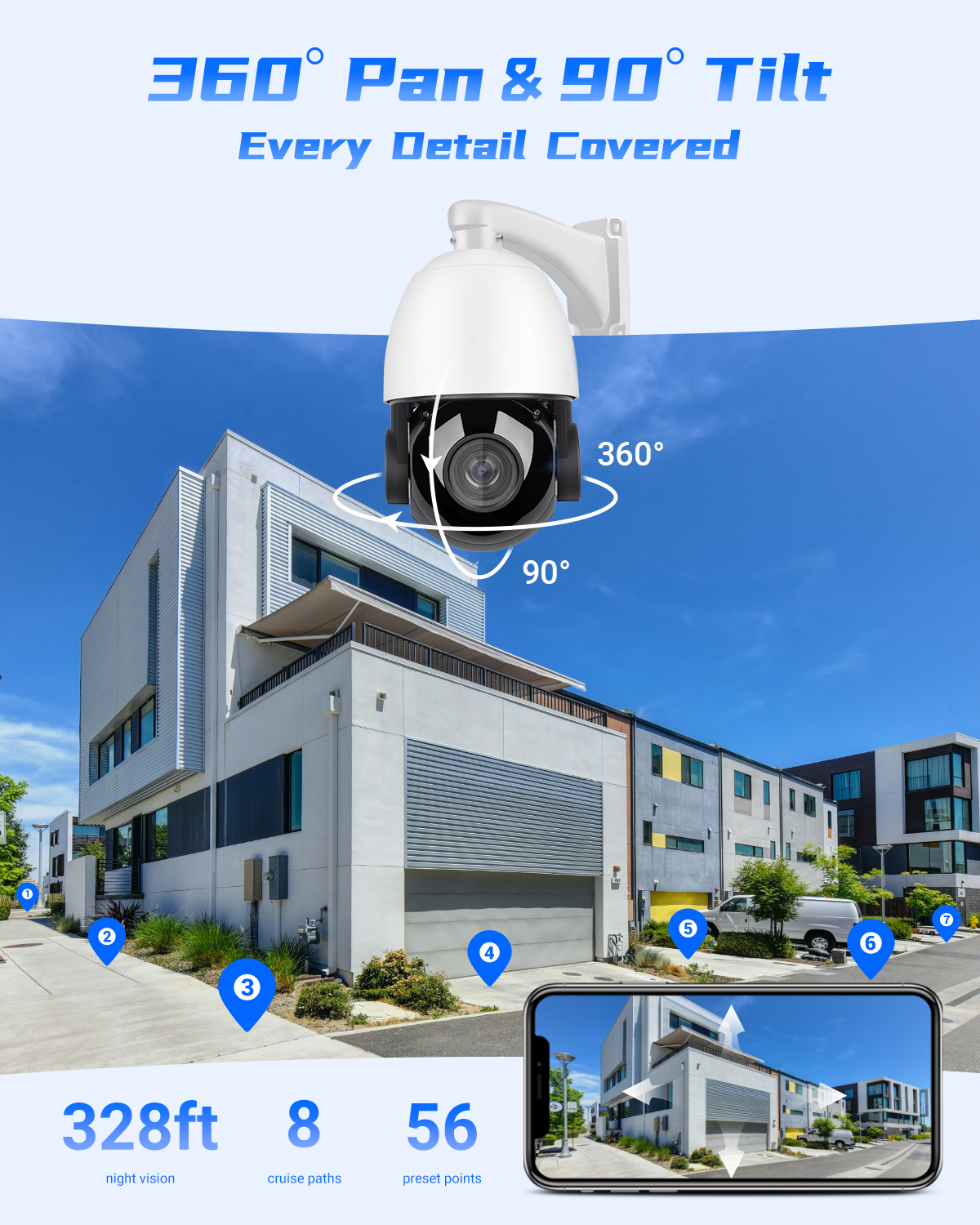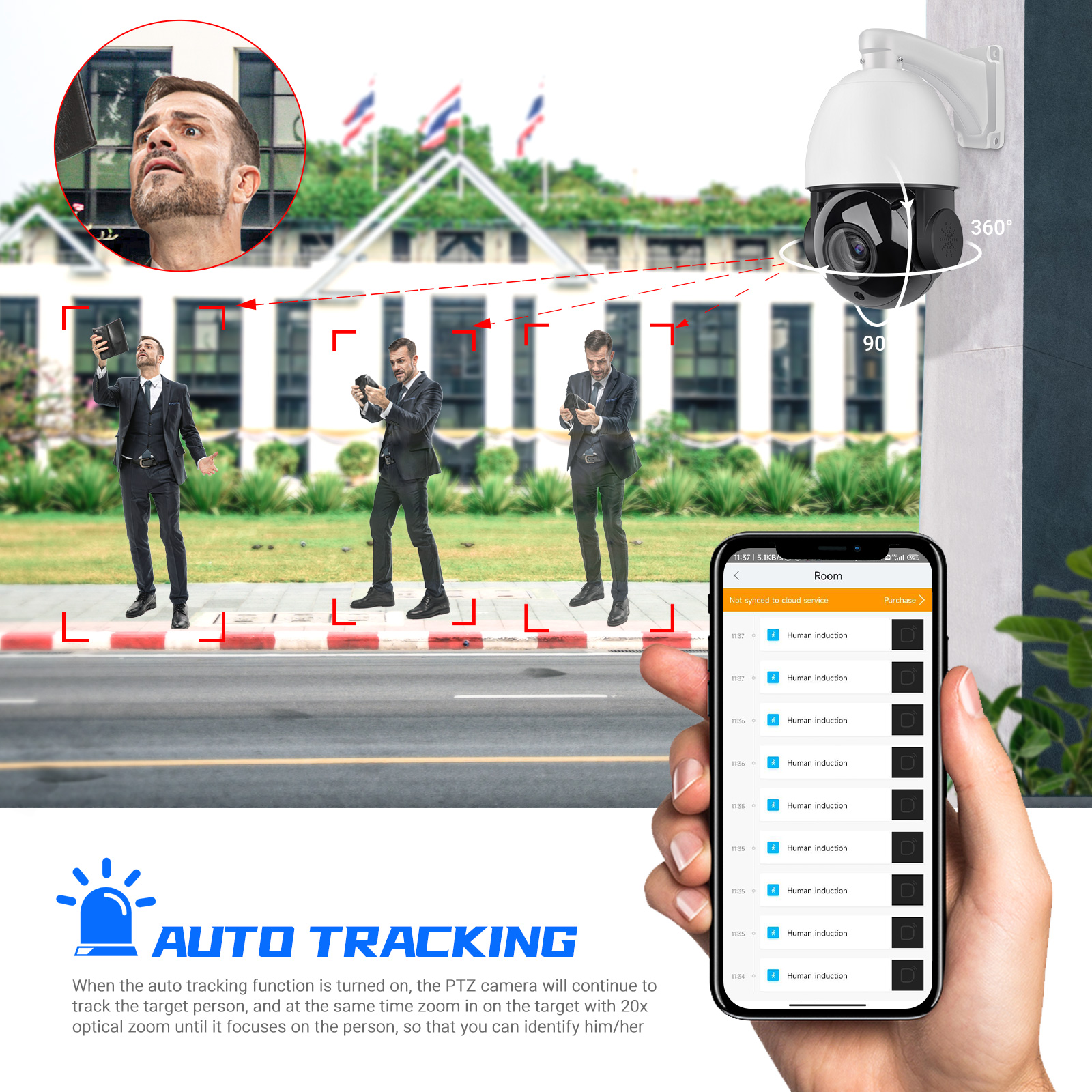 Starlight Night Vision
This PoE PTZ camera with ultra hd 4K resolution & low illumination 0.01Lux provides extremely clear picture both in daylight and at night. Equiped with 8pcs infrared array LED lights extends the night viewing distance up to 328ft, the camera can perform at maximum performance even in a dark environment with 0.01 low illumination. It can better protect your property safety. (Support Alarm Snapshot to Email & FTP)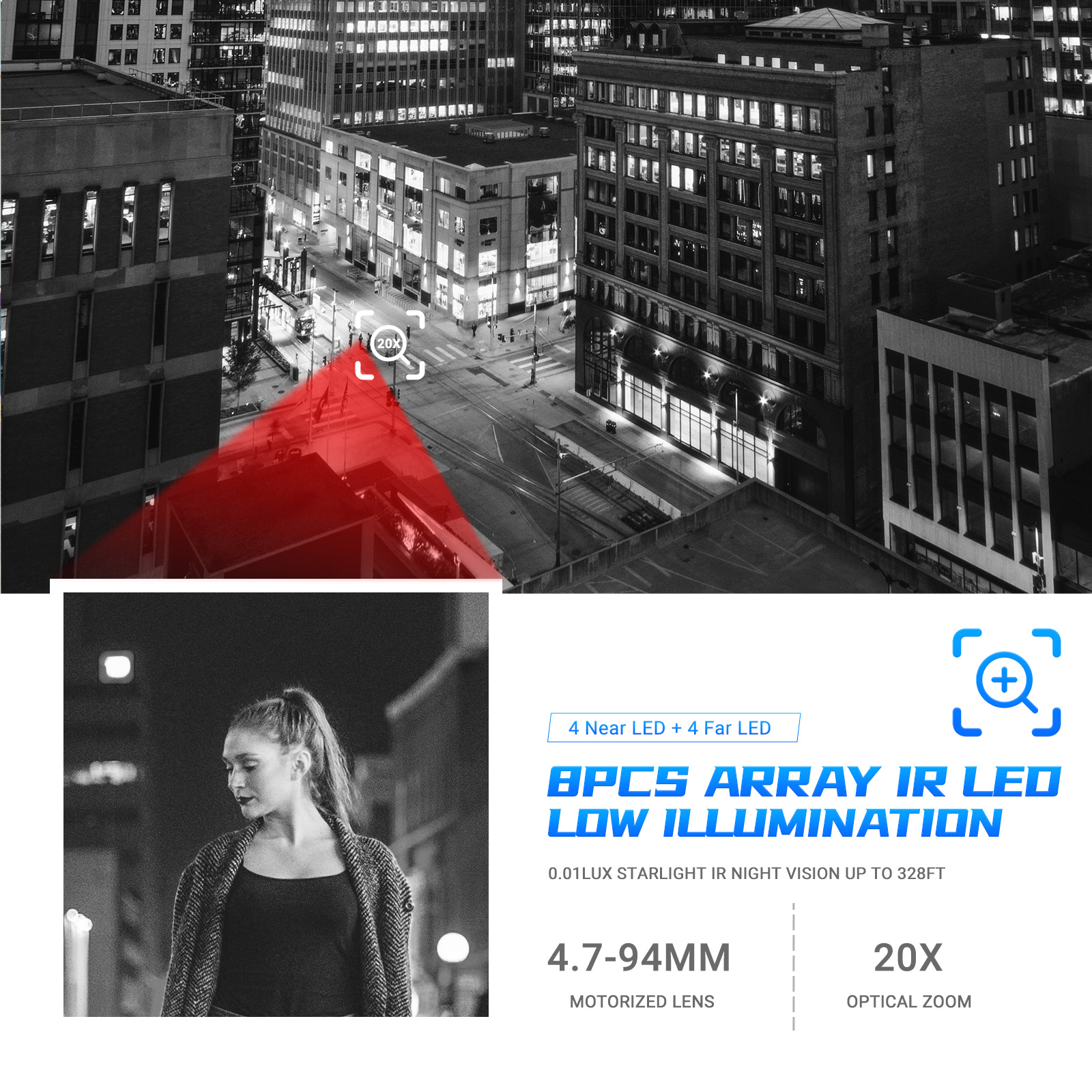 120 dB True WDR & 3D DNR
The 120dB true WDR works to better balance the light in scenes containing both challenging bright and dark objects, so as to capture clear images. The 3D DNR helps to shoot crisp images in dim-light conditions through maximumly removing the image noise.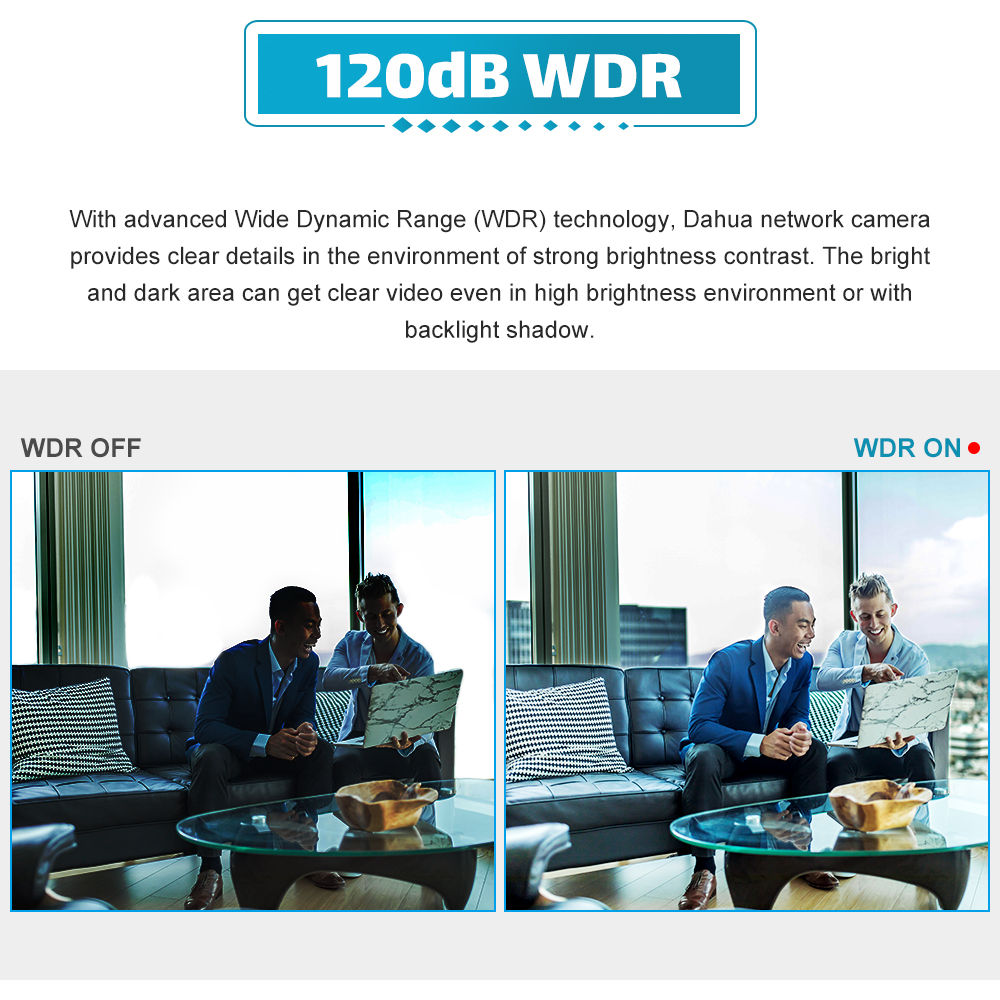 Advanced Coding H.2.6.5+
This 4K PoE PTZ Camera Outdoor has H.2.6.5+ encoding format, which can effectively reduce the storage space of video, allowing you to record longer videos. Compared with H.264 encoding, it reduces storage requirements by 75%.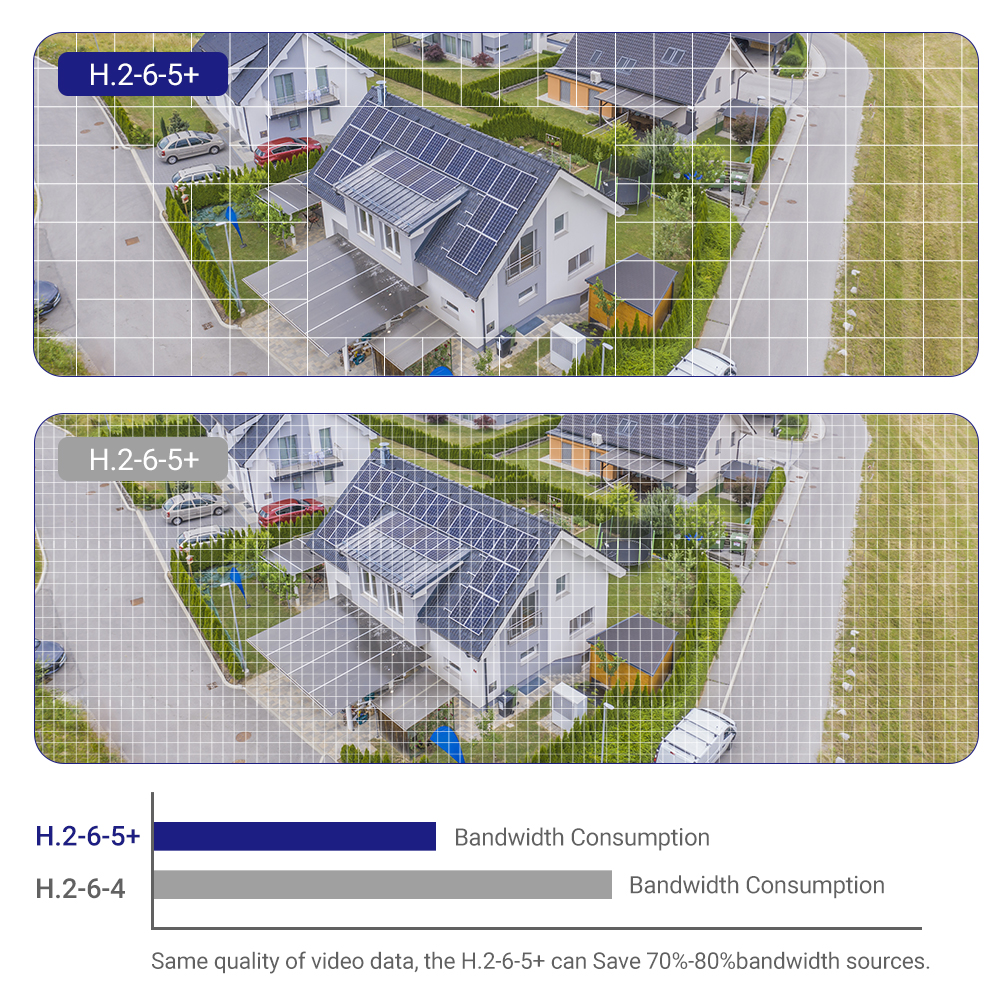 Compatible for Hikvision & Open Network Video Interface
Compatible for Hikvision & Open Network Video InterfaceThis PTZ Camera Outdoor is able to Plug & Play with Hikvision or Uniview NVR. Also it supports Open Network Video Interface protocol to connect with other NVR, such as Da-hua, and work with Blue Iris and iSpy.PC search camera equipment software: AjDevToolsPC: iVMS-4200, APP: Danale(What brand of NVR is usually used, use the corresponding brand of software)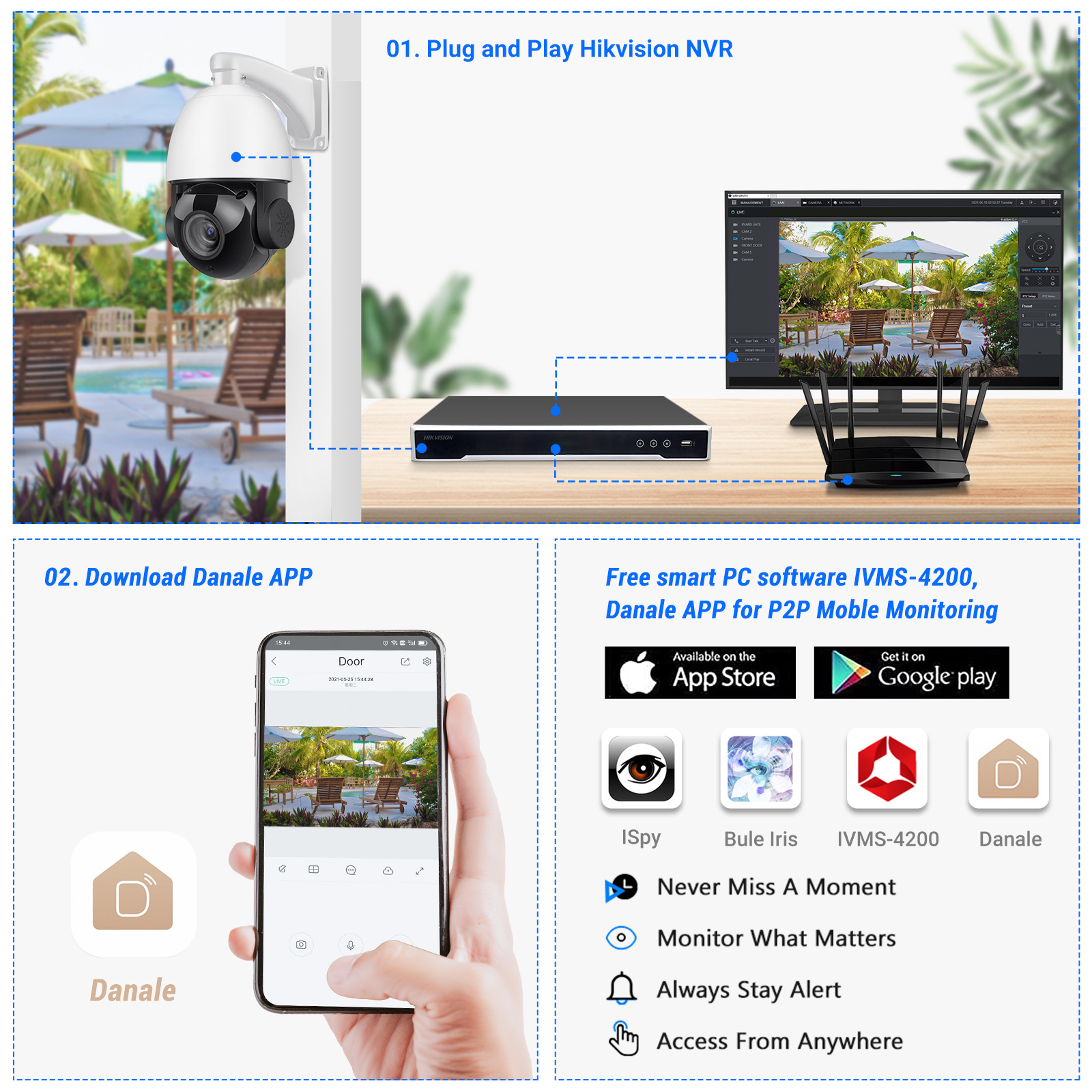 Alt