4K PoE Security Camera System with 2TB HDD and 4pcs 5MP ColorVu Outdoor IP Bullet Cameras for Full Color Night Vision
▶  ColorVu technology provides 24/7 vivid colorful images with F1.0 advanced lenses and high performance sensors.
▶  F1.0 super-aperture collects more light to produce brighter images. Advanced sensor technology can vastly improve the utilization of available light.
▶  High quality imaging with 5 MP resolution
▶  Excellent low-light performance
▶  Efficient H.265+ compression technology
▶  Water and dust resistant (IP67)
▶  24/7 colorful imaging
Availability: 99 in stock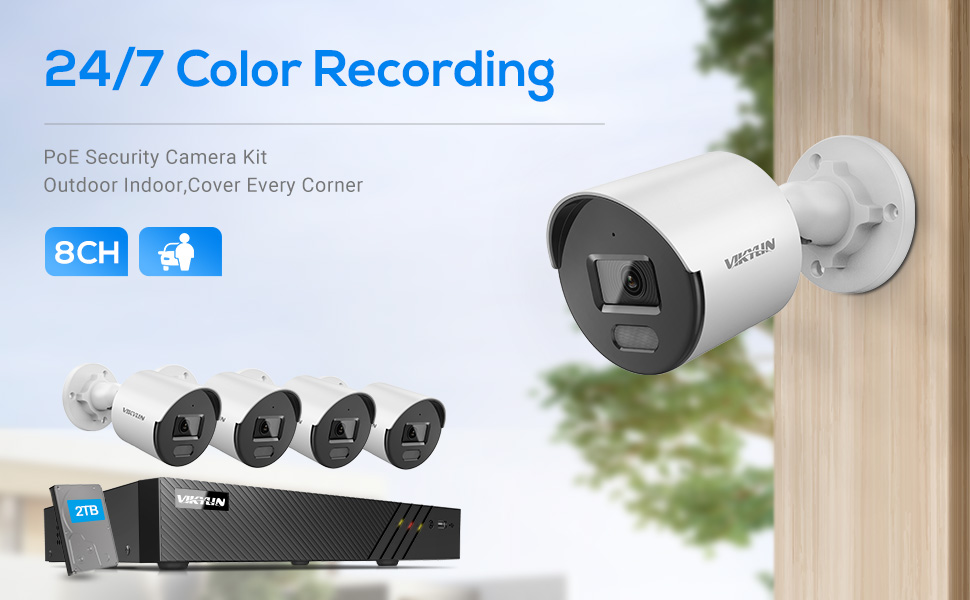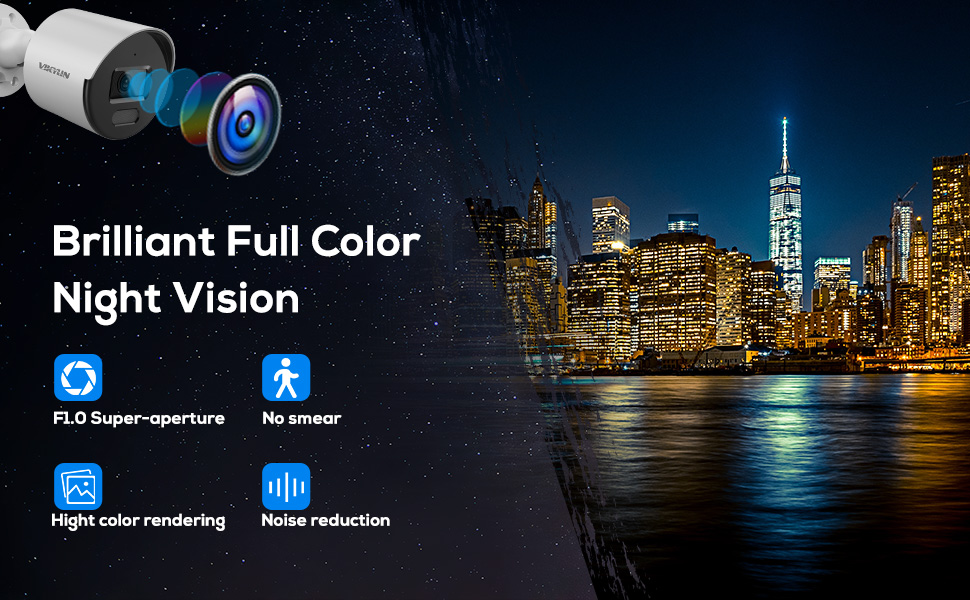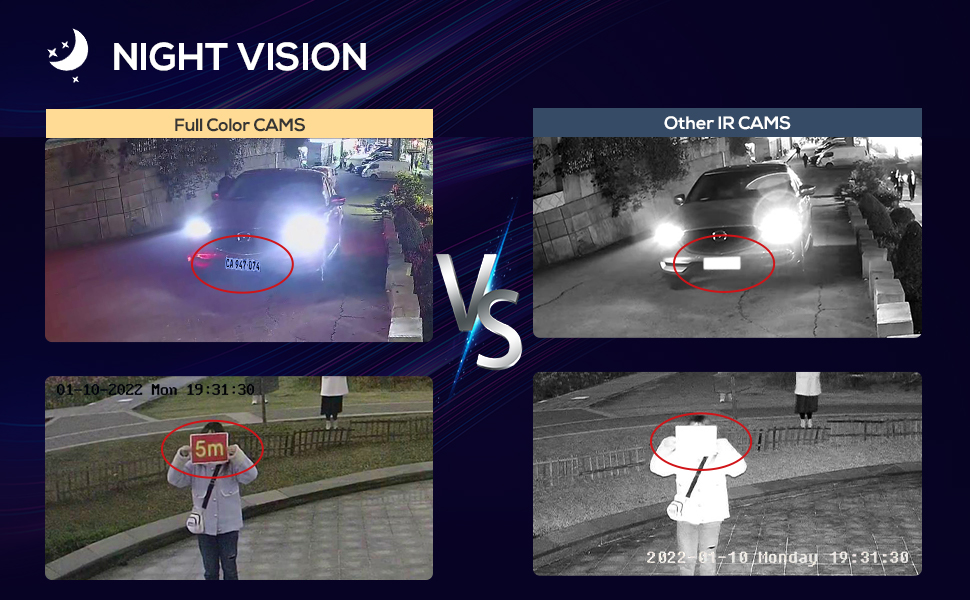 High-performance Sensors

F1.0 super aperture and advanced sensor for realistic rendering, 4X more light collection than F2.0, Choose a better and more expensive large aperture to restore clearer and more realistic video images,high-definition full-color images, even in dark environments.

Data Encryption, Cyber Security

We use AWS server to achieve remote access to your system, meaning your data stays your data as the Vikylin servers are not involved at all. All the data is dynamically encrypted and well protected.

Smart Motion Alerts

The Vikylin PoE security system detects moving objects and triggers alerts when danger occurs. A prompt e-mail or push notification will be sent to users' smart devices immediately, allowing for quick action when trouble arises.