4MP Lite IR Fixed-focal Network Security Camera HD IP Camera
▶  4MP Fixed IP Camera, 1/3" CMOS image sensor, low illuminance, high image definition
▶  Outputs 4MP (2560 × 1440)@25/30 fps, Max. supports 4MP (2688 × 1520) @ 20 fps
▶  H.265 codec, high compression rate, ultra-low bit rate
▶  Built-in IR LED, max IR distance: 30 m
▶  ROI, Smart H.264+/H.265+, flexible coding, applicable to various bandwidth and storage environments
▶  Rotation mode, WDR, 3D NR, HLC, BLC, digital watermarking, applicable to various monitoring scenes
▶  Intelligent detection: Intrusion, tripwire
▶  Abnormality detection: Motion detection, video tampering,no SD card, SD card full, SD card error, network disconnected, IP conflict, illegal access, voltage detection
▶  Supports max. 256 GB Micro SD card, built-in Mic
▶  12V DC/POE power supply
▶  IP67 protection
Availability: 99 in stock
All these resources and support services are subject to updates, so check back regularly for the latest releases and information.
---
Firmware
Download it to update and enhance the security camera's surveillance performance.
User Instruction
Detailed steps to ensure users install and configure the camera correctly.
Quick Start Guide
Provides simple steps to help users quickly install and configure the security camera.
For more detailed information about these types of security cameras and to explore powerful surveillance technology, click here.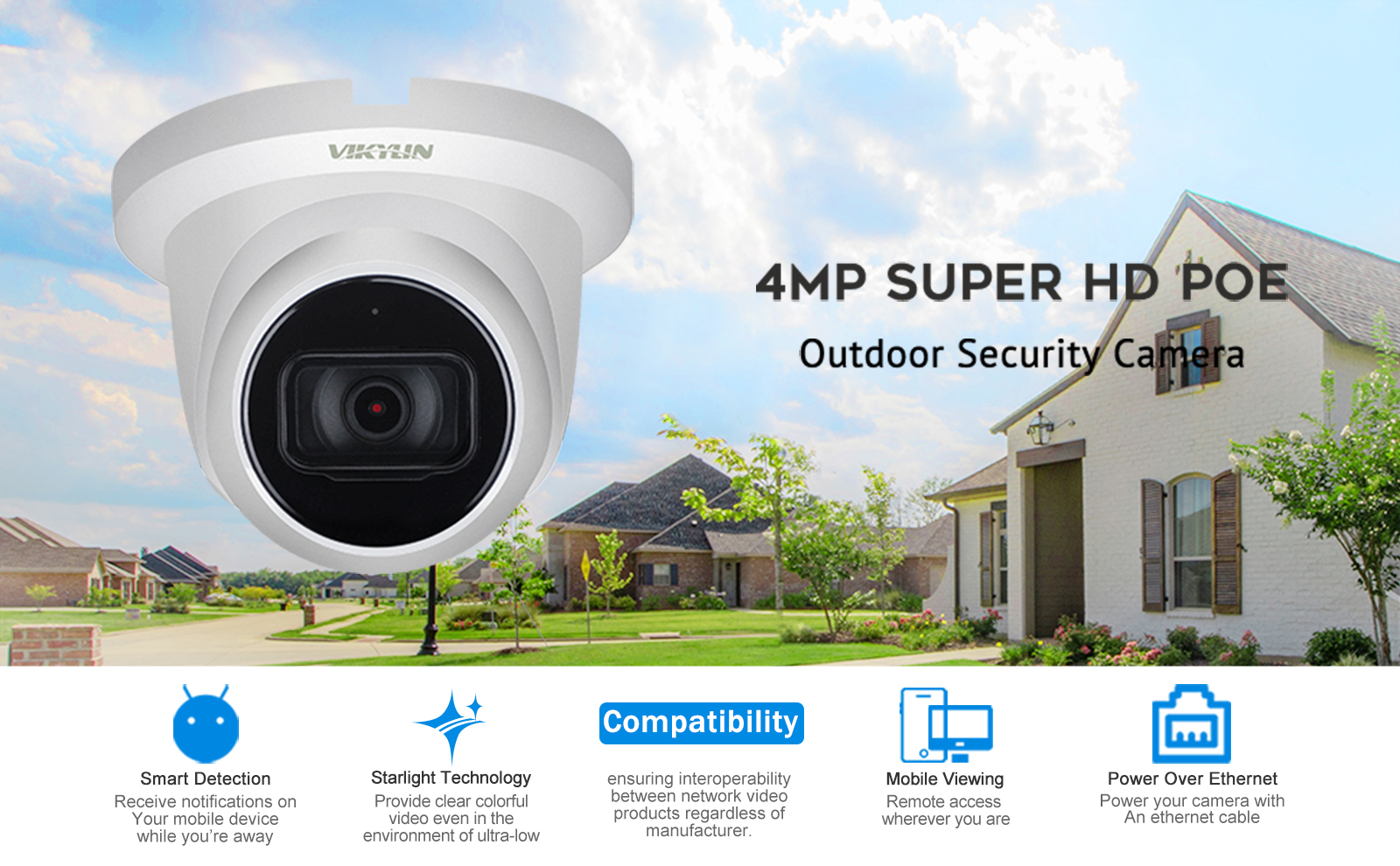 4MP ColorVu Full Color Technology
ColorVu Full color Cameras' powerful ability to capture details in low lighting comes from two specific breakthroughs in hardware technologies: advanced lenses and high-performance sensors. coupled with a supplemental light for extremely dark scenarios, Full color cameras provide video with colorful details when you need them.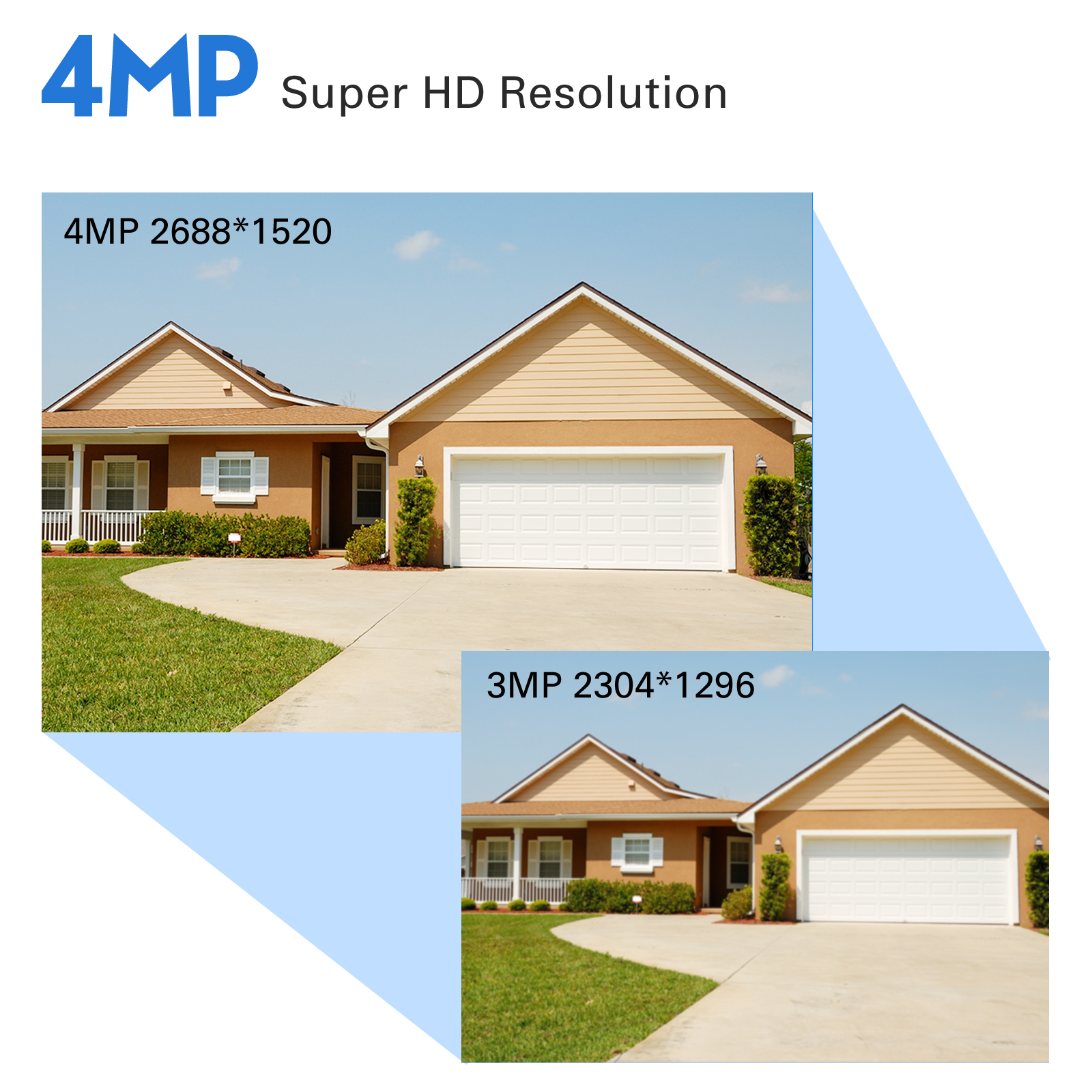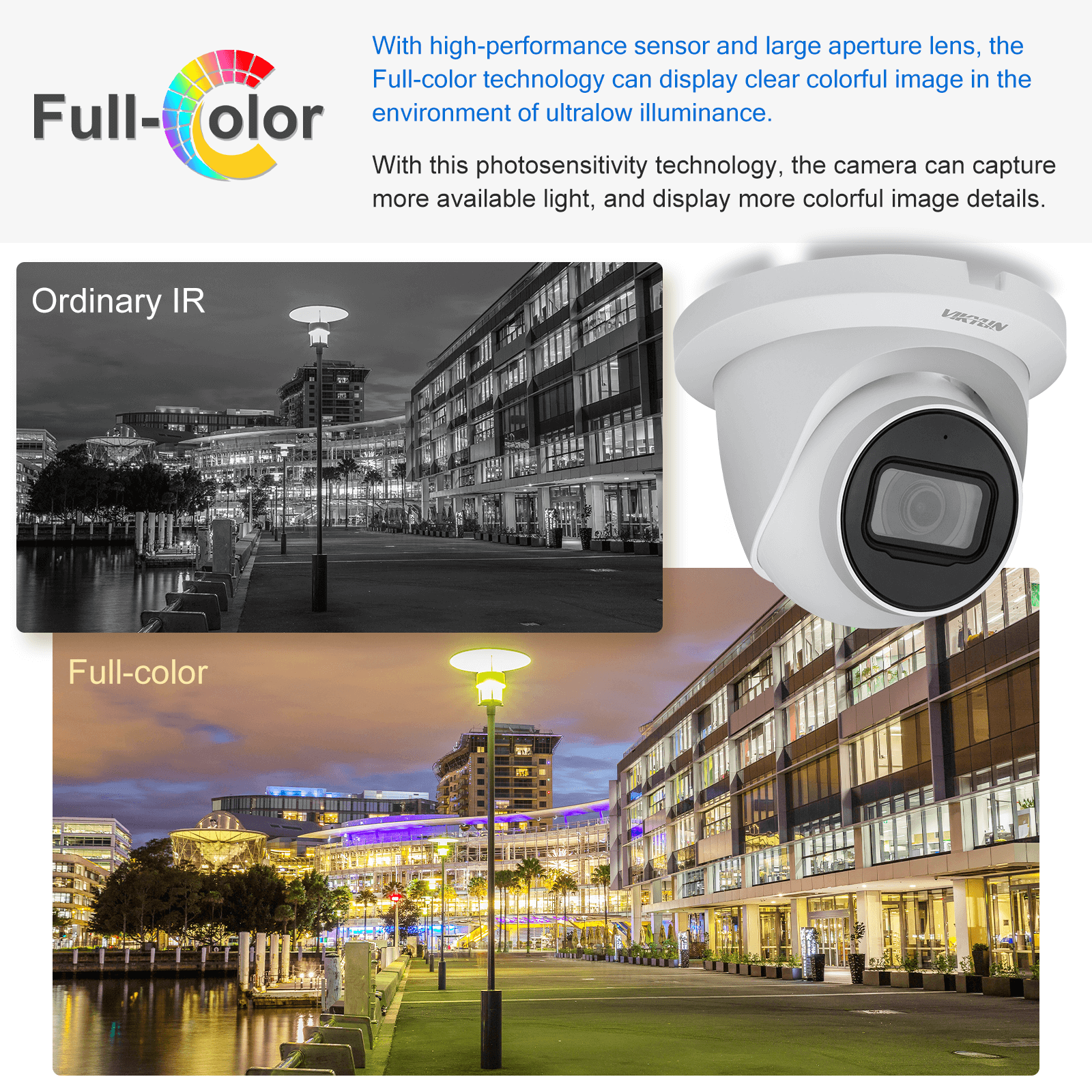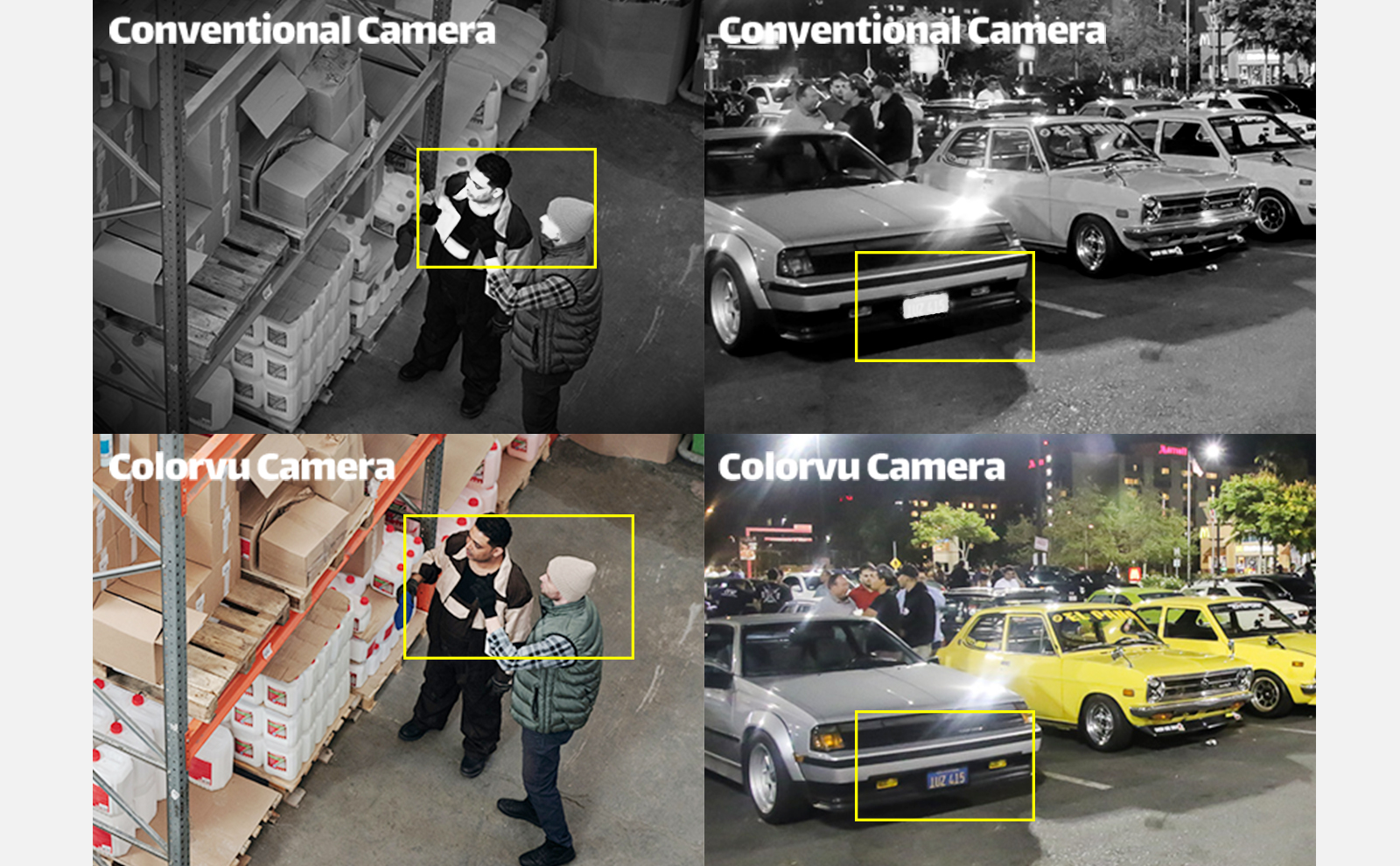 Intrusion Detection
Setting up an area and the time allowed to pass through this area.when human or vehicle enter this area over the time setting, the alarm will be triggered. The time range allowed to be set is 0-10 seconds.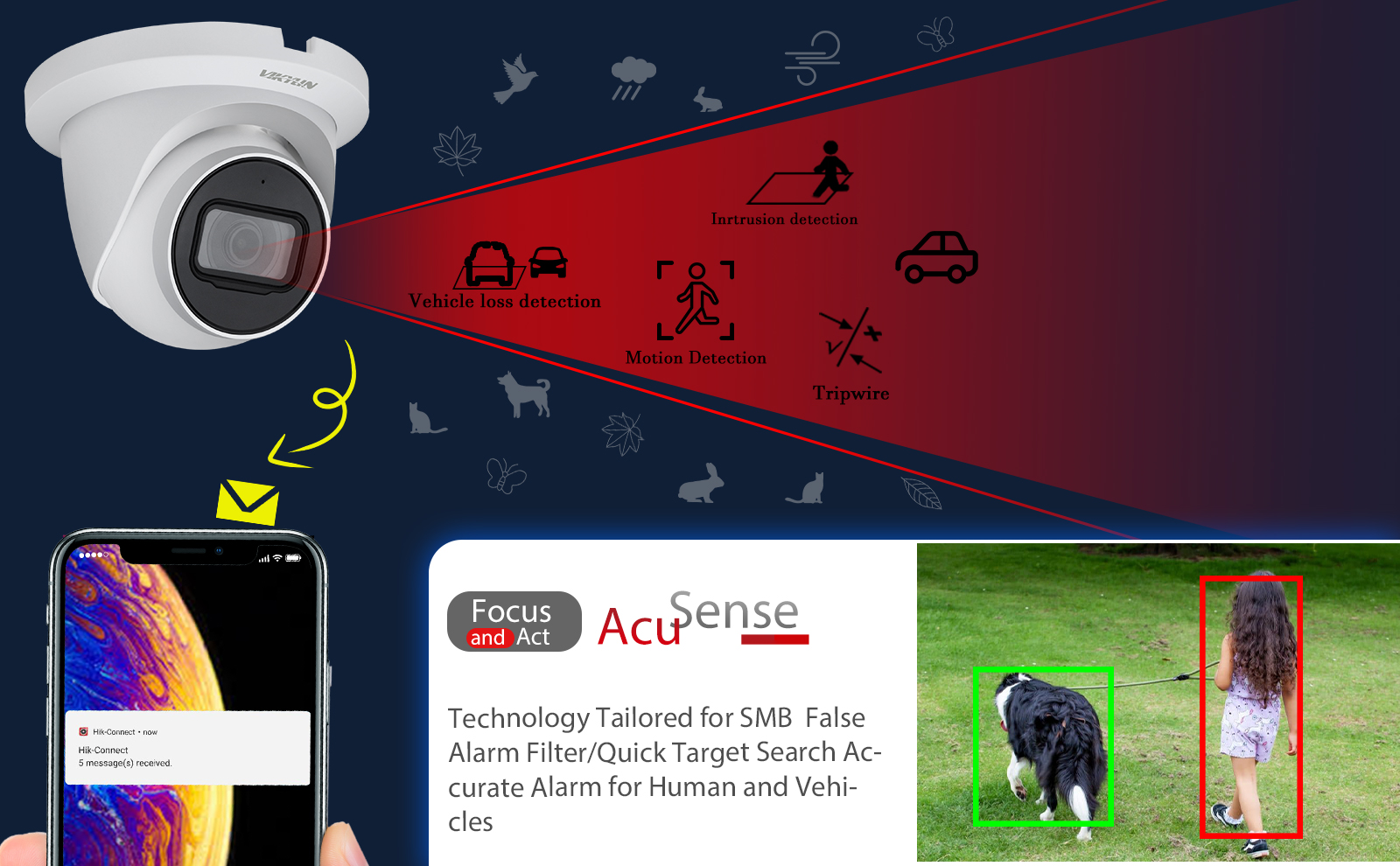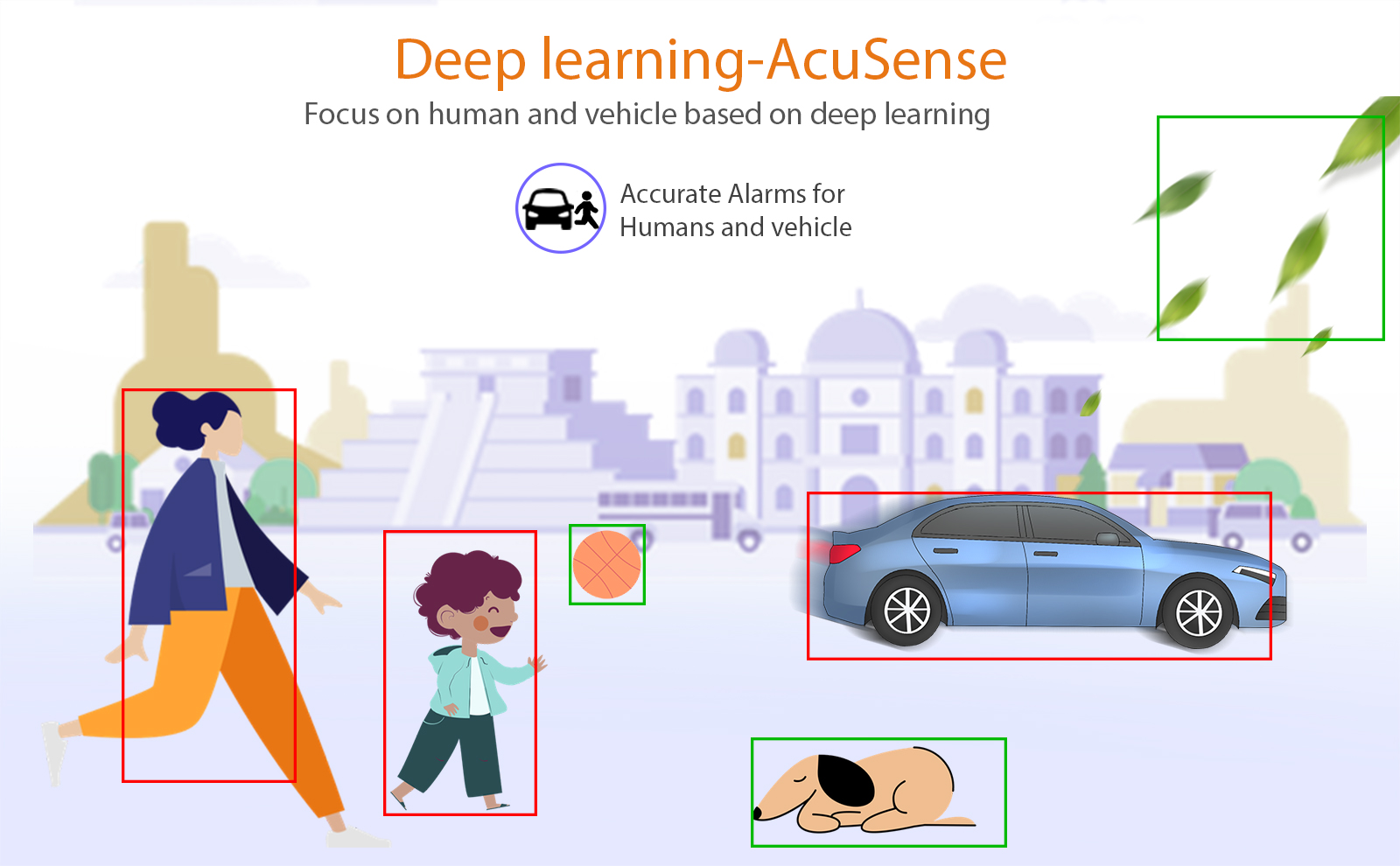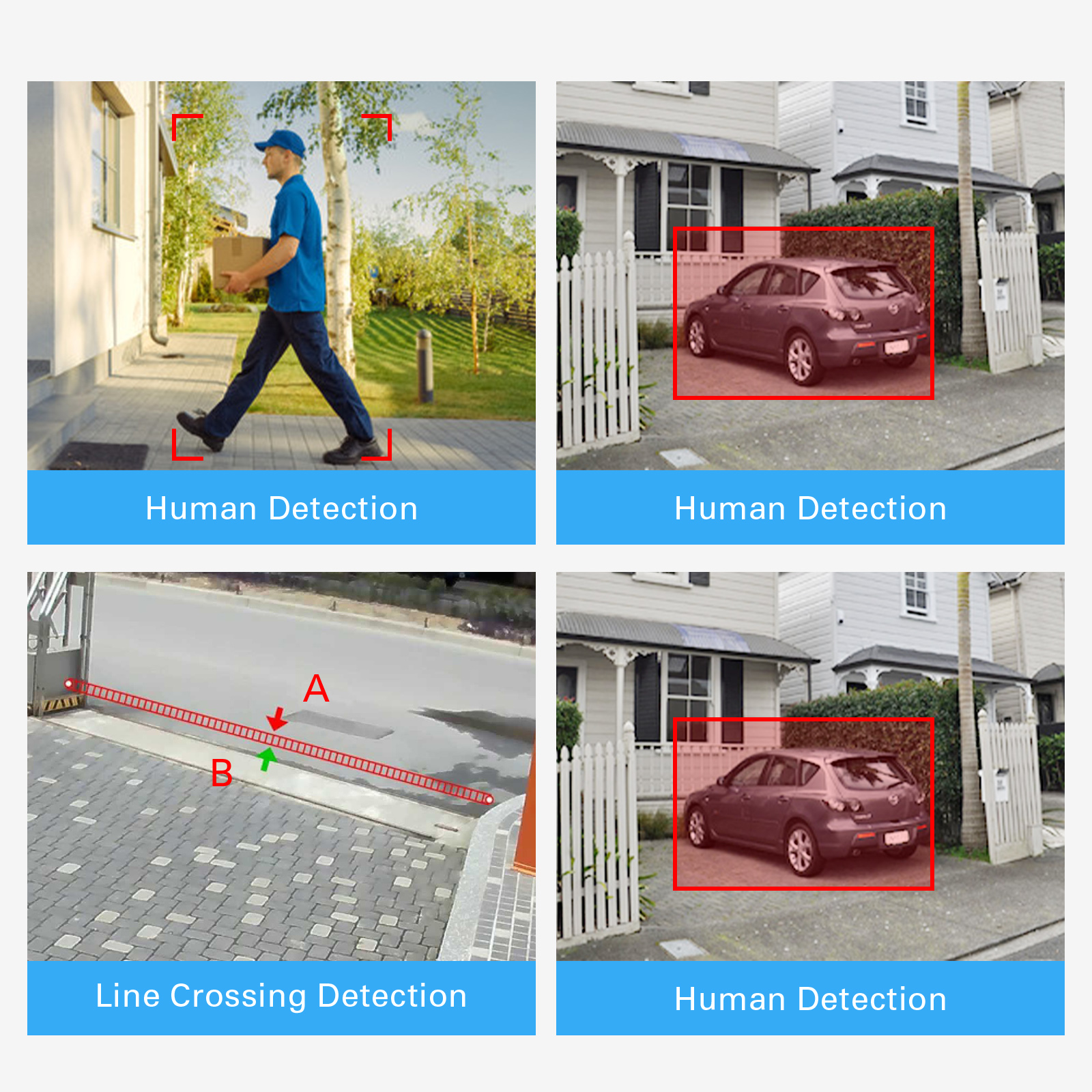 Line Crossing Detection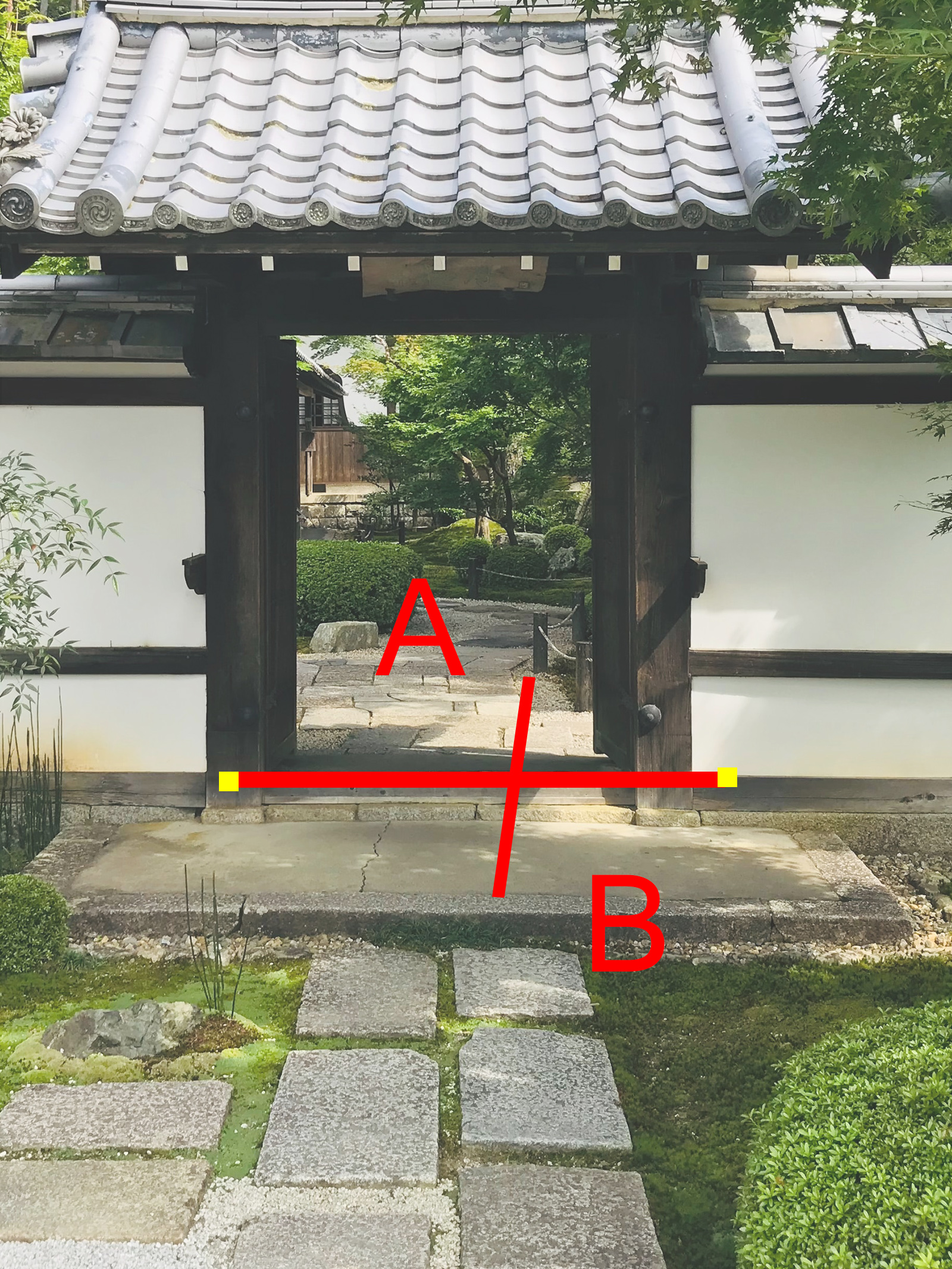 Night Vision For All-Night Security Coverage
Rest assured knowing that your security camera can see up to 30m in total darkness.


Advanced H.265+ Video Format
Save storage space and view fast stream with H.265+ coding and switch to H.265, H.264+ & H.264 coding based on the storage space & network condition.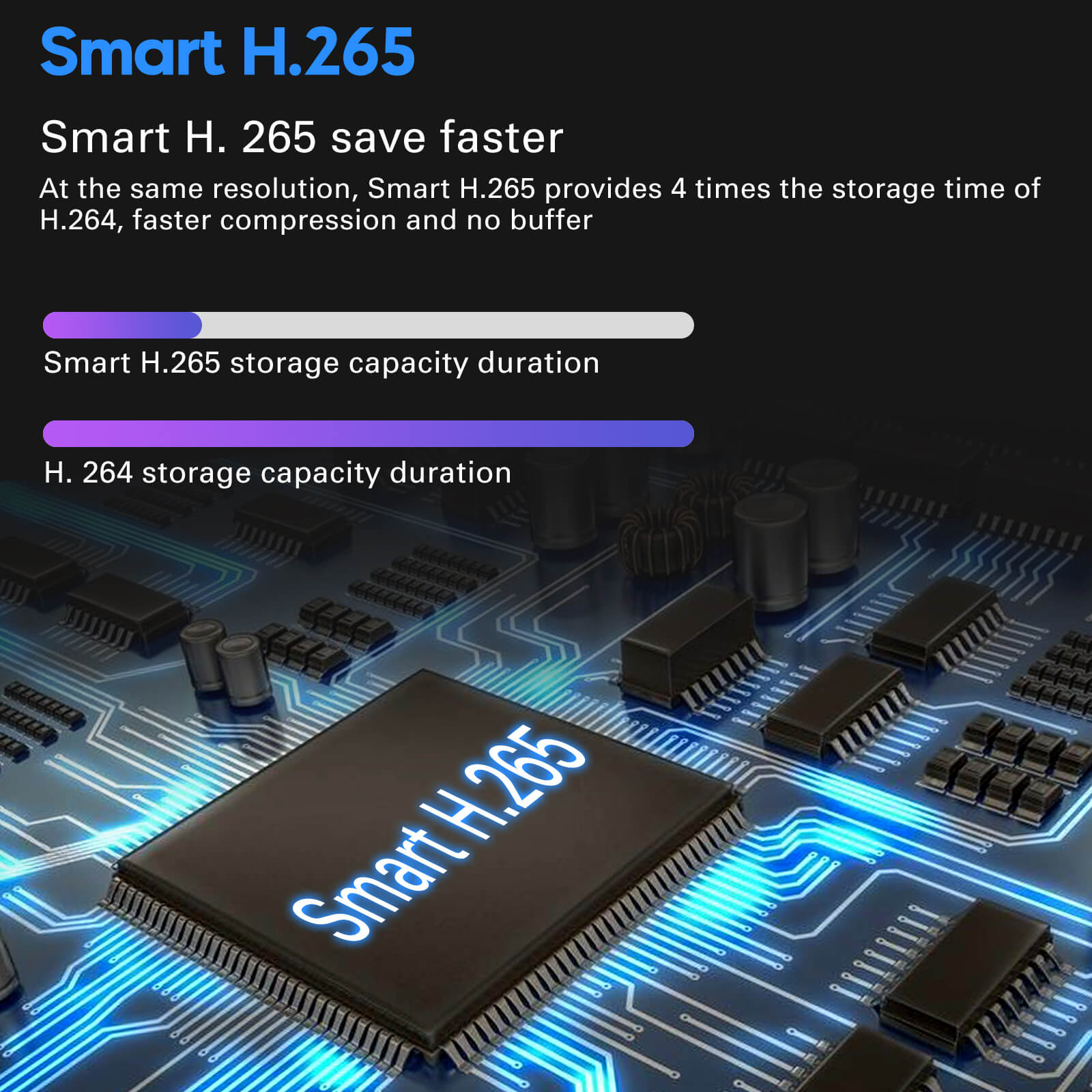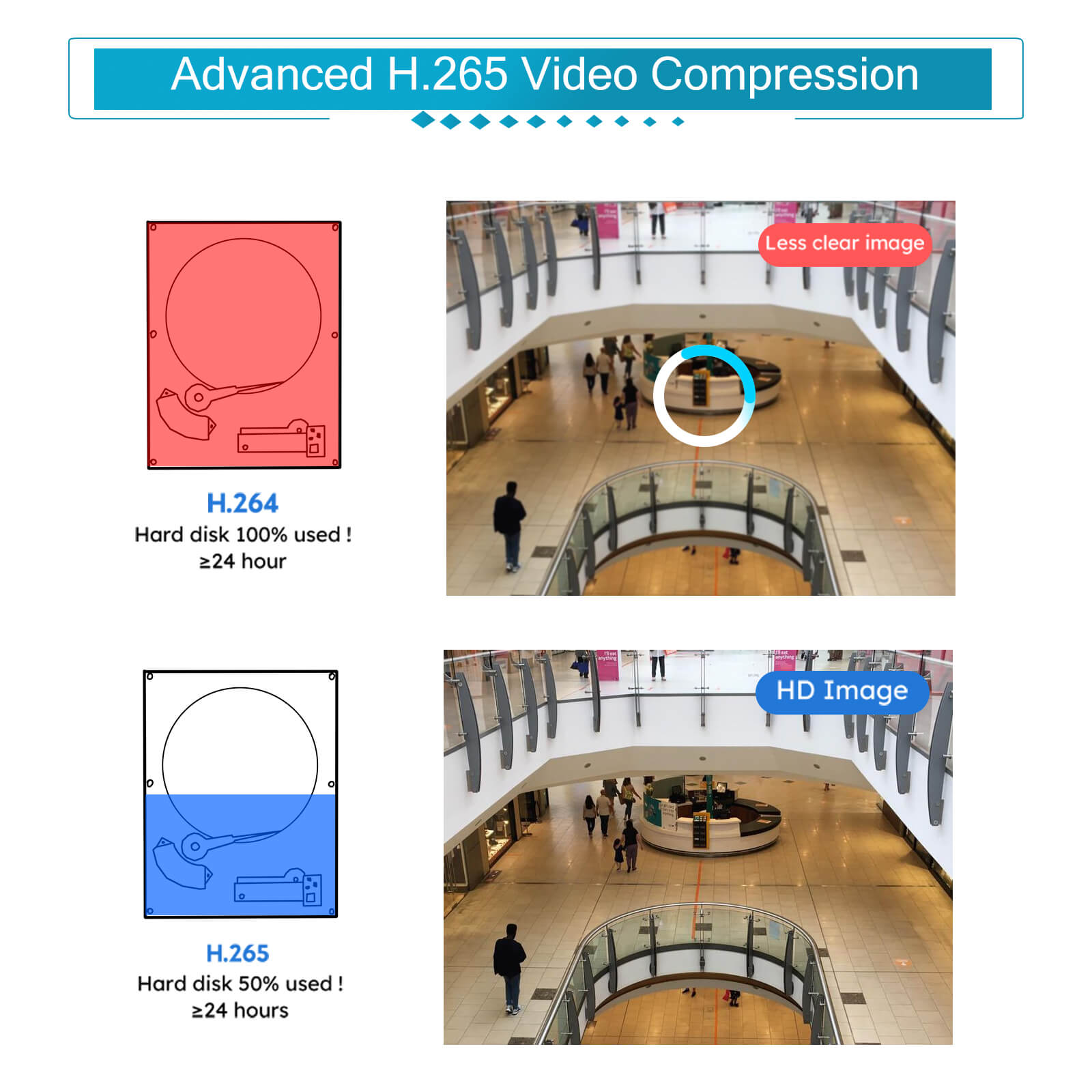 Built-in Microphone
Security cameras with built-in microphone,Allows simultaneous video and audio streaming over the network to a network video recorder or computer. 

120 dB True WDR & 3D DNR
The true WDR ensures even illumination for all areas of an image and balances the lighting to produce sharper videos.
Eliminate the image noise day & night greatly with the 3D DNR for clean images and save the video storage space



IP67 Waterproof
This 4mp poe ip camera features a heavy-duty metal Weatherproof IP67 housing Vandal-Proof Protection cover protects against most weather effects, such as Rain, exposure, frost, dust, and even vandalism.

Motion Detection And Email Alert
You can enable motion detection alerts, when the object moves, the camera will send the abnormal situation to your Email.

Onvif Protocol 
The camera conforms to the ONVIF (Open Network Video Interface Forum) specifications, ensuring interoperability between network video products regardless of manufacturer.The camera compatible with Hikvision's private connection protocol, it can be plug and play with Hikvision's video recorder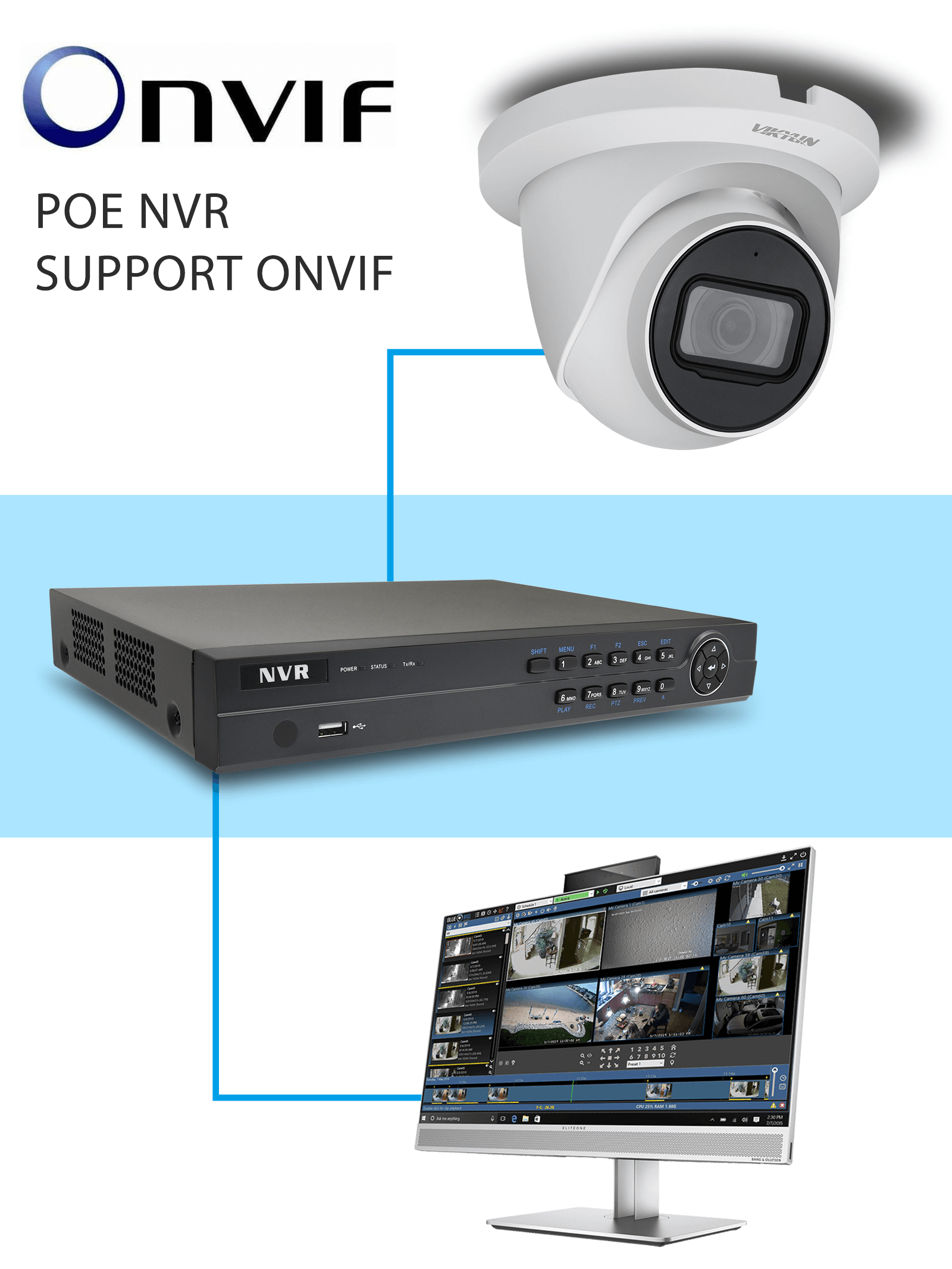 Easy To Install
Easy To Install Security Camera.