An IP camera system is a network-connected closed-circuit television (CCTV). A surveillance system consists of IP cameras, the right lenses, a suitable enclosure, a network and a video recording system. IP camera systems are used in hospitals, businesses, schools, shopping malls, governments and other organizations.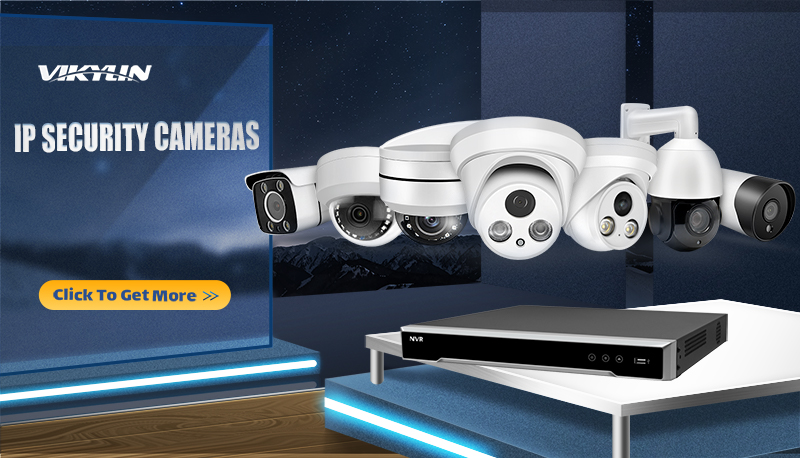 We provide free consultation for IP surveillance systems
Each component of an IP camera system depends on the application. For example, if you're using the camera outdoors, you might want a camera with good low-light sensitivity, or if you're viewing a parking lot, you might need a high-resolution 4K IP camera.
Whether you need to purchase an IP camera or an IP camera system integrated with an access control system or walkie-talkie, we offer free consultations, discounted rates and support.
IP camera systems include everything from camera lenses to network switches and computer systems used to record video. There are many types of IP cameras such as Fixed Dome, Bullet, PTZ (Pan, Tilt, Zoom), Panoramic and Thermal.
Select the IP Camera
IP Camera Surveillance Systems for Businesses, Schools, Hospitals and Other Organizations
IP Camera | Network Video Recorder | PTZ Cameras |
IP Camera Selection compares IP cameras from various manufacturers, such as Dahua, Hikvision, Panasonic, Sony, and more. We evaluate IP camera performance and compare prices to ensure you get the best camera for your application. We recommend the best IP camera systems for commercial, healthcare, school, military and government applications.
PTZ cameras can be used in a variety of applications. These pan, tilt, zoom (PTZ) cameras are ideal for long-distance viewing applications. Special long-range PTZ cameras provide long lenses, IR illumination and thermal imaging cameras for night viewing. Learn more…
Product Highlights of the Month
This month we focus on POE Security Camera Systems.
Do you want to know the moment someone took your wallet? Do you want to know when someone is in your office? How to check the time your car left the garage?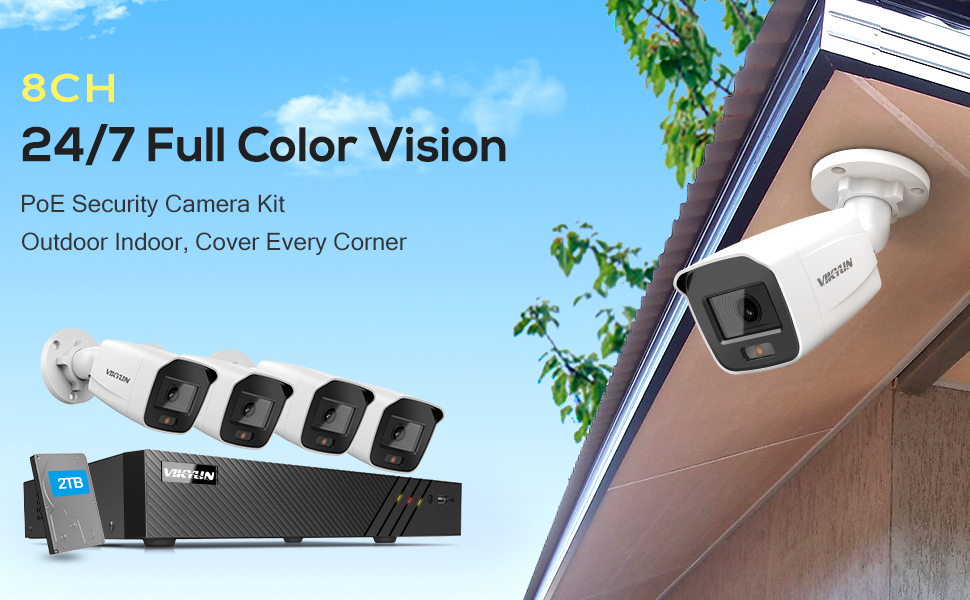 The latest IP cameras include more powerful artificial intelligence. These cameras help protect people and assets. They'll notify you of dangerous situations, help stop terrorist attacks, and even tell you how many people visit your store.
The latest IP cameras can also use the APP VKLOOK to notify users of events.
Video recording system
Network Video Recorder (NVR) System
A network video recorder system is a complete system including computer, storage and VMS software. This complete system allows you to view and manage videos on the web. It is an alternative to using the VMS software on your own computer.
We sell open NVR systems or proprietary recording systems from Hikvision, Dahua and other manufacturers.
IP Camera System Accessories
Camera accessories are part of a complete IP camera system. You can buy mounting brackets, IR illuminators, microphones, speakers, and even network expansion systems.
We have special stainless steel enclosures for protection in the harshest environments. The housing protects the camera from the high temperatures of blast furnaces or rocket launches. The special explosion-proof housing allows you to use the IP camera in areas at risk of explosion, such as oil refineries, gas pipelines, tankers, offshore platforms, industrial processes, chemical industry, etc.
Remote and night vision cameras
Remote PTZ surveillance cameras that work day or night can be used with optical IP cameras, thermal cameras, or both. These dual-sensor systems can view objects miles away in complete darkness. There are also PTZ cameras with built-in IR illumination that can be used to see about 600 feet away.
Remote Optical PTZ Camera with Infrared Capability
The ultra-long-range optical IP camera system includes night vision. The camera system includes a high-resolution sensor, an extra-long zoom lens and a unique laser infrared illuminator that lets you see details up to two miles away. It connects to your network and can be integrated into a complete security system.
Night Vision Infrared PTZ Camera
Night Vision IR PTZ cameras allow you to see in the dark. These networked PTZ cameras with IR illuminators allow you to see over 180 meters (600 feet).
Analytical and professional monitoring systems
IP camera systems are getting smarter every day. There are analytical cameras that can alert you if someone leaves a package at a bus stop or lobby,
Some systems can read license plate numbers so you can match them to databases and other systems that automatically recognize faces.
Thermal cameras can see objects in complete darkness, remote cameras can see miles away
Learn more…
Face recognition with temperature screening
This biometric door reader includes an IP camera that can be integrated with your IP camera system. It offers facial authentication and temperature monitoring. It prevents entry of people with elevated body temperature or those not wearing protective face coverings.
Designed for organizations that require access control and screening of people as they enter a secure area.
The biometric door reader includes an embedded thermal camera and the latest facial recognition algorithms.
Perfect city monitoring system
This complete police, urban surveillance system includes fixed or pan-tilt-zoom (PTZ) IP cameras, an NVR computer system with up to 1 TB of storage, all in a stainless steel environmental enclosure with blue light. Choose from day/night, megapixel cameras, or a variety of PTZ network cameras.
What is an IP camera system?
A network camera system consists of a set of network cameras, a video storage system, network switches and routers.
IP cameras include appropriate lenses, video processing components, analysis computers and IP network interfaces. The cameras send digitally encoded video over the network to recording and monitoring systems. The video storage system provides management of all cameras, video storage and display of live and recorded video.
IP camera systems for commercial applications are different from home applications. Commercial IP cameras offer higher performance and enhanced functionality. IP camera systems include video recording systems and many different types of cameras. The right camera depends on your application. Factors that affect an IP surveillance system include where you want to install the surveillance cameras, the details you need to see, lighting, distance from the cameras, and many other factors.
IP camera systems are also known as CCTV surveillance camera systems, but "IP" means they are connected to a network rather than coax. IP camera systems are part of a complete security system.
Which IP Camera System is Right for You?
Choosing a network camera system that suits you should take into account the area you want to view, whether you need face recognition, daytime and night vision surveillance, and more.
An IP camera security system consists of many items that need to work together. It's important to make sure everything is compatible.
Check out the components below, then contact us for assistance. We'd love to make sure you get everything you need. Not only do we provide a complete IP camera security solution, but we also include a free IP camera consulting service.
We provide technical advice and consultation to ensure you get the right IP camera system you need.